Steve and I had a fantastic weekend in London and were so lucky that the sun shone. Not so great was the hideous blister I managed to inflict on my poor toe - stupid, stupid woman who elected for style over comfort, and not that much style either.

We got the train from Leeds to Kings Cross, ate Revels and read - bliss compared to our usual Friday afternoon.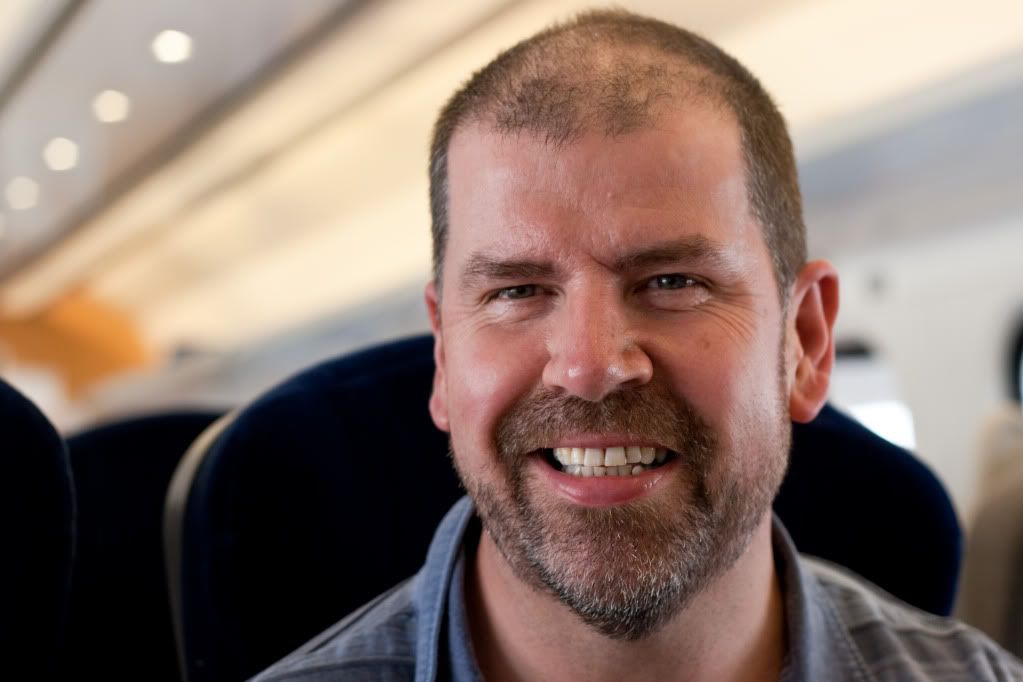 See don't we looked relaxed! He is getting good at this photo lark too isn't he - another one I like enough to show people!

I forgot to add the photo that I took from the train - I love looking at photo blogs and two of my faves are by American Army wives, who specialise in beautiful portrait photos, so only rarely take landscape photos and when they do its lovely to see where they live and the things they maybe see and take for granted (as we all do when its on our doorstep!) I decided that this blog would be a good place to do the same, random photos of the UK that maybe aren't earth shatteringly brilliant but are of here! Gad, thats a heap of waffle, hope you understand.


See not earth shattering is it, but its from a train so it gets some kudos for being in focus surely?!


We got to Kings Cross and 4pm and then had the underground to contend with, didn't take any photos as was more stressed about finding which line we needed to be on. It was really hot and by the time we had walked from Kensington High Street tube to our accommodation we were ready for a rest.

Accommodation, what can I say? All a bit strange really. Basically its a normal house just off Kensington High Street, so there's an oxymoron before you start as clearly there is no such thing, any house off KHS is as far from normal as you can hope to get. Will do a google search to see if I can get an idea of the sort of money this place would have cost. So its a "normal" house, not a b&b or small hotel and basically what they are doing is letting out their en suite bedrooms but doing it on the cheap. Don't get me wrong the room was very comfortable and functional but it lacked the professional finish especially in the bathroom. London has very hard water and as a result everything was marked with limescale. I used to live in Kent, it is annoying - but it can be cleaned off and if you are charging £110 a night for a bedroom (no breakfast!) then you really should be cleaning it off. You also need to think about what your guests need - our room had 2 wall sockets, both hidden behind the bedside tables, neither had an adaptor so at most we could plug in the hair dryer and the kettle or charge the phone and the camera battery but not all at once. Aesthetics are clearly important to the people that own the place and they have taken precedence over functionality - it annoys the hell out of me when there isn't a mirror anywhere near a wall socket so drying your hair is very hit and miss. Of more importance because they aren't flagging up that they offer accommodation there isn't a single fire extinguisher or piece of information on what to do in the event of a fire and I am certain they have not been assessed by the fire brigade - if there was a fire and some one lost their life they would end up in prison, it just isn't worth the risk in my opinion.

Sorry if that sounded like a great big moan but it annoys me that we work so hard to offer our guests what we do! Like I said the room was very nice...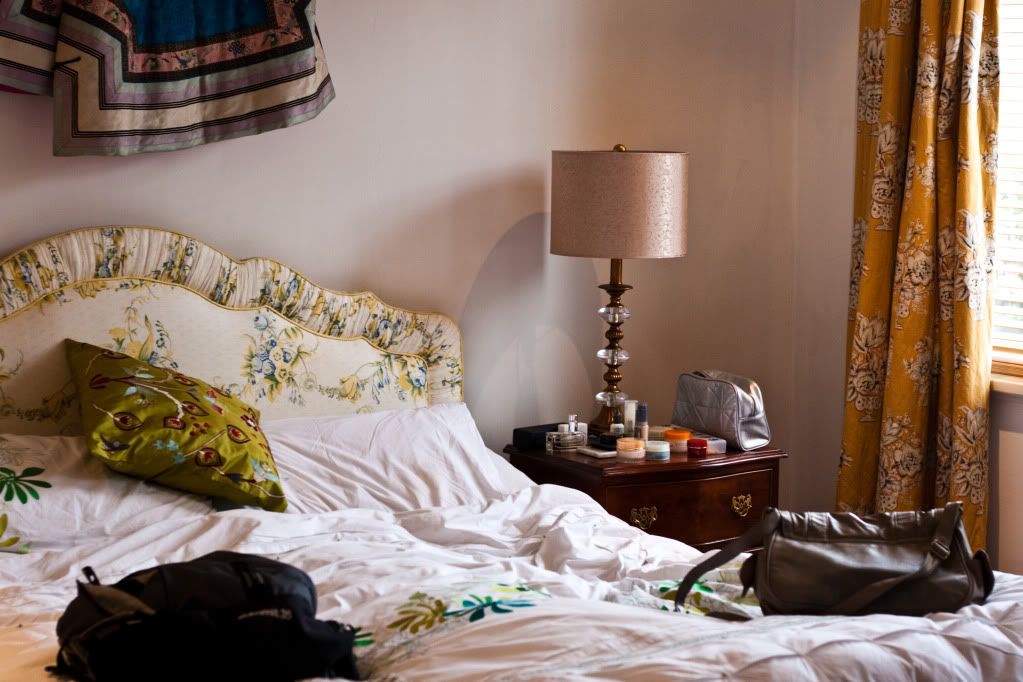 His Grandmother is Chinese and there was a strong influence throughout.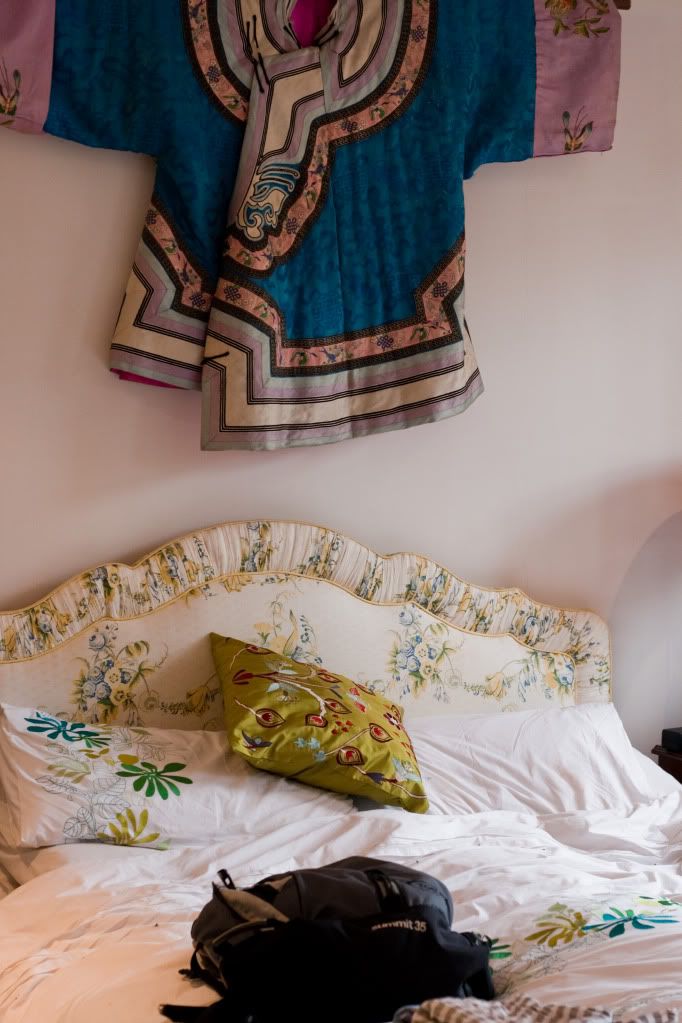 I am going to try and download pictures from my mobile of Friday evening so will do that as another post.