The Tate Modern Gallery was the one thing on Steve's list for the weekend that was a must do and whilst the art installations may have left us cold - one was a huge heap of clothing in front of a statue, Steve took one look and said "that's not art. That's Emily's bedroom!" - the building itself was fantastic and a photographers dream. It used to be a power station which will give you some idea of the scale. Loads of light and glass and colour.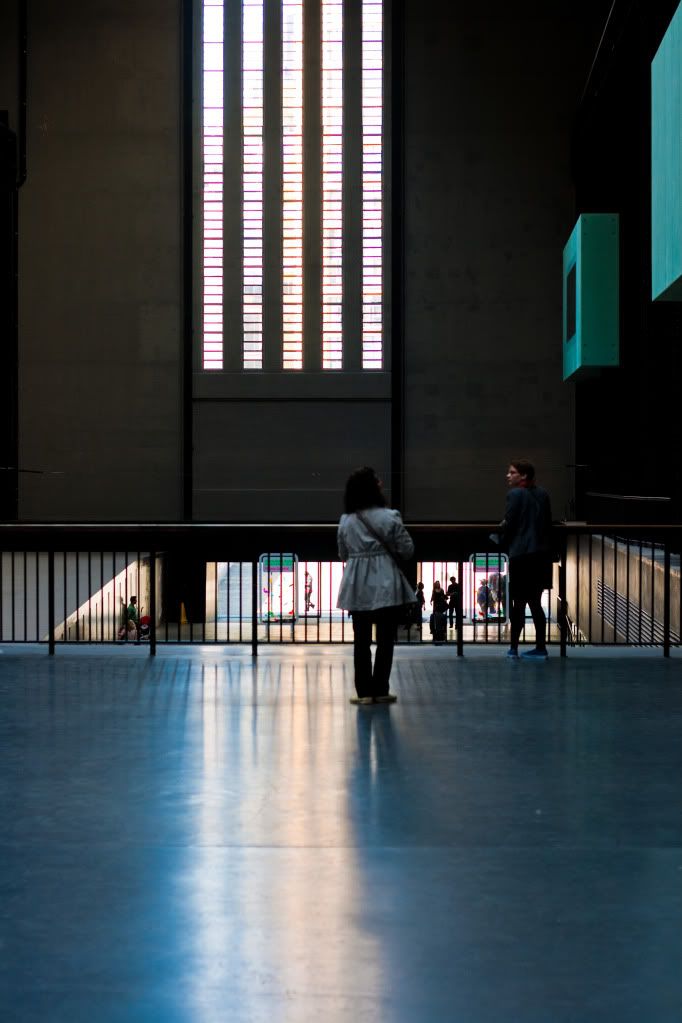 We came in onto the first floor, the other entrance was on the ground floor with a massive window over it creating some great light and dark areas.



Looking up towards the main entrance.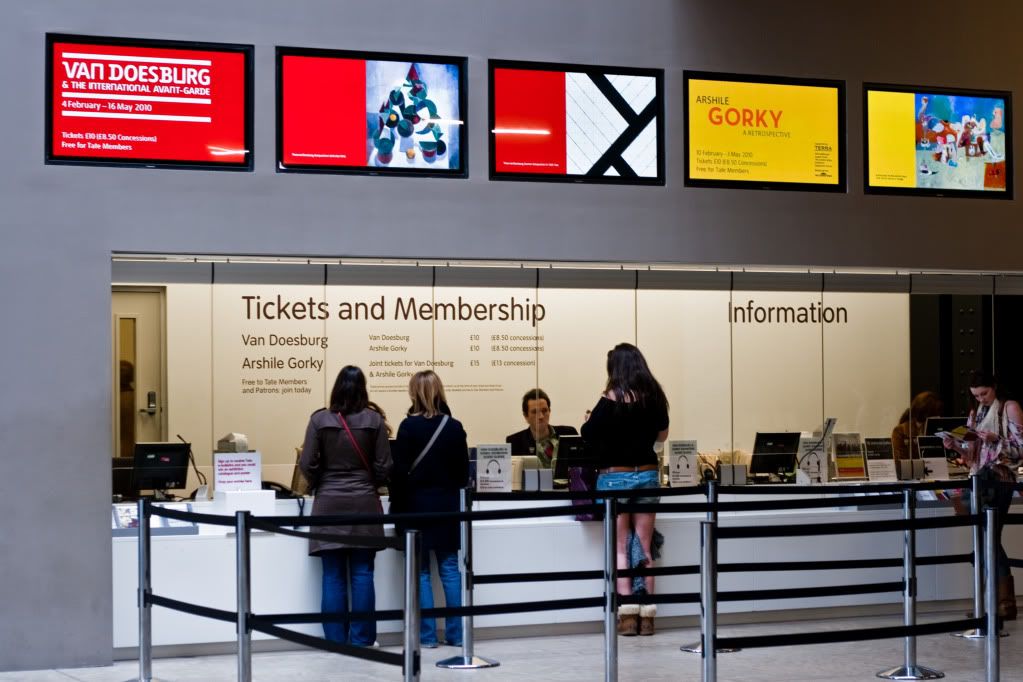 I just loved the colour everywhere.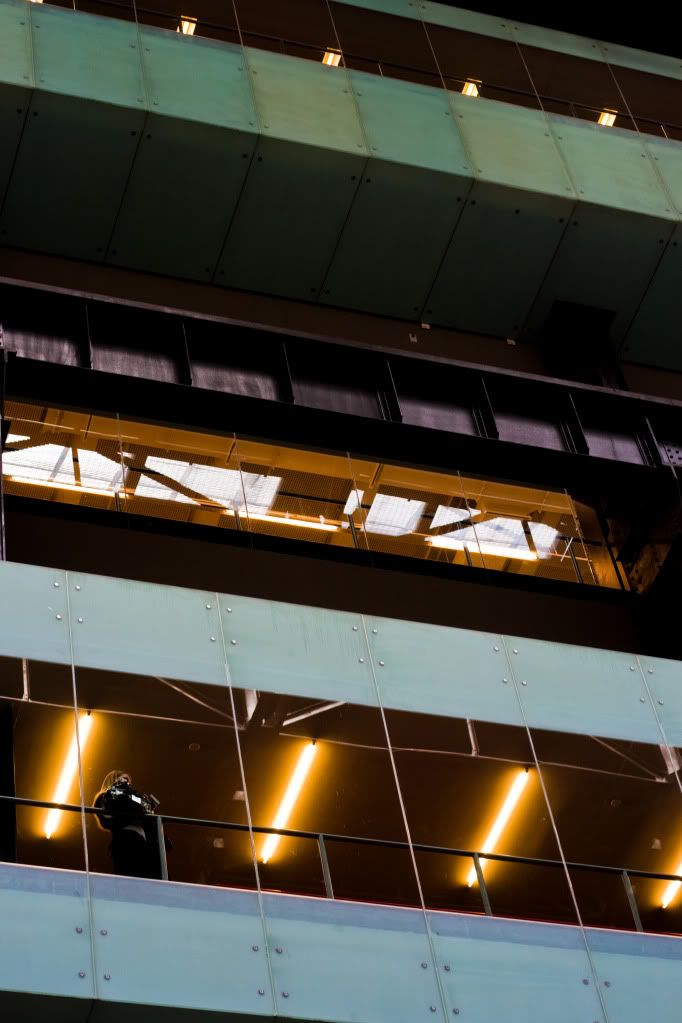 I even got a bit arty, although never sure if this kind of thing has worked!



Calling this "escalator up" on this I really like how the lights and the womans face coming down on the other escalator are out of focus - this was the plan!



There is a story to this one. Mum had a very nice camera and had stood little girl next to the buggy, brushed her hair, made her stand nicely, walked away and just as she turned round her reluctant model legged it! I had wanted to catch her taking the photo and got this instead!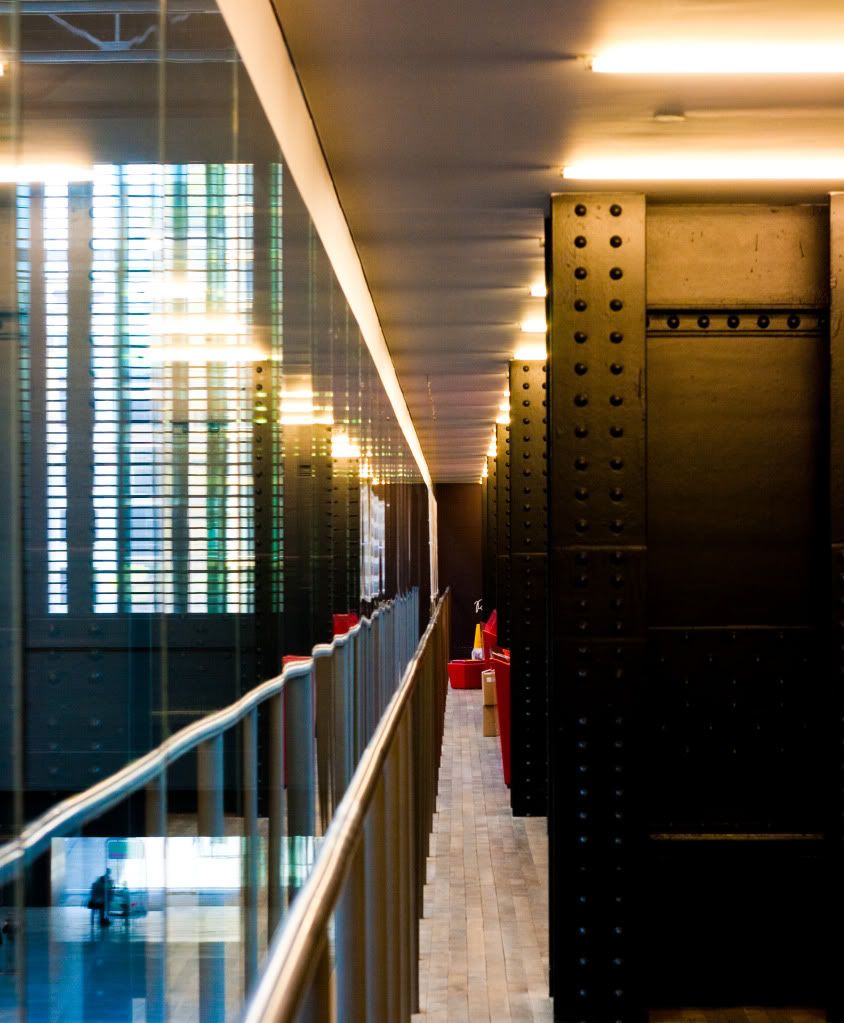 Really like the glass and the light in this.



Lots going on everywhere you looked too which I liked.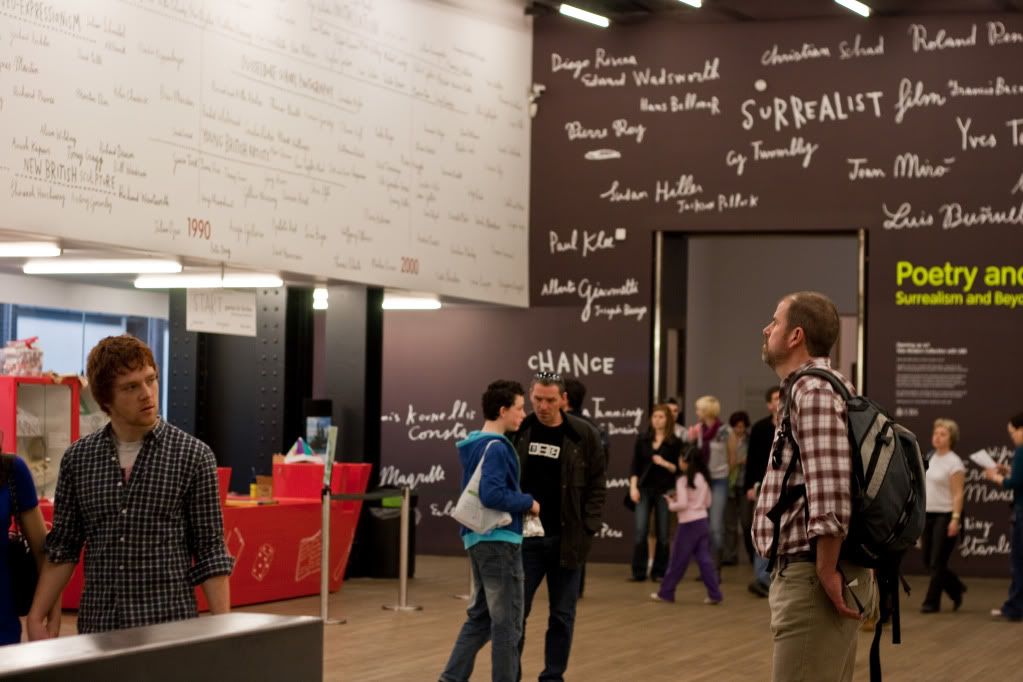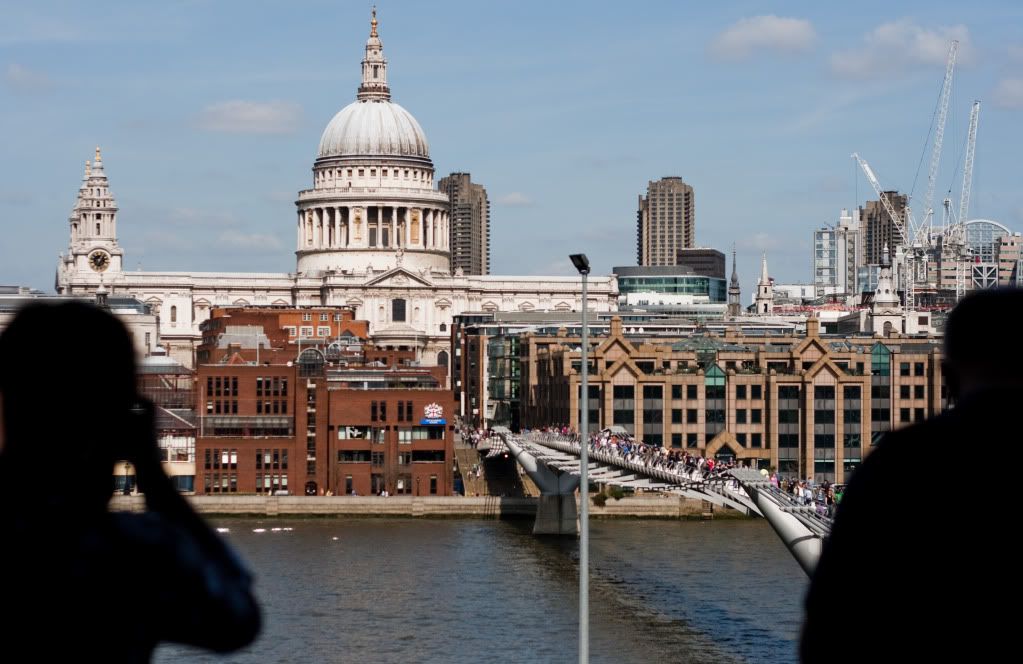 The views from the balcony outside the Tate cafe were fantastic.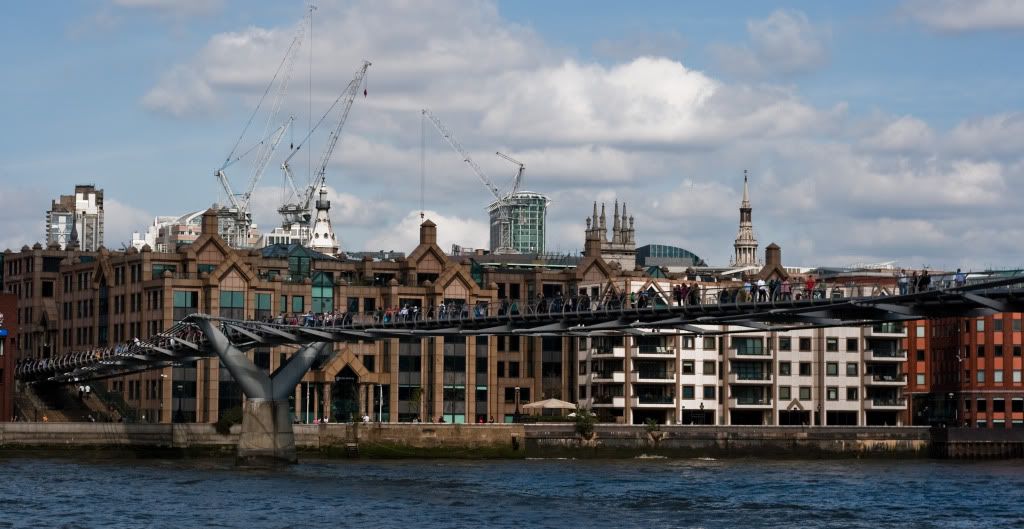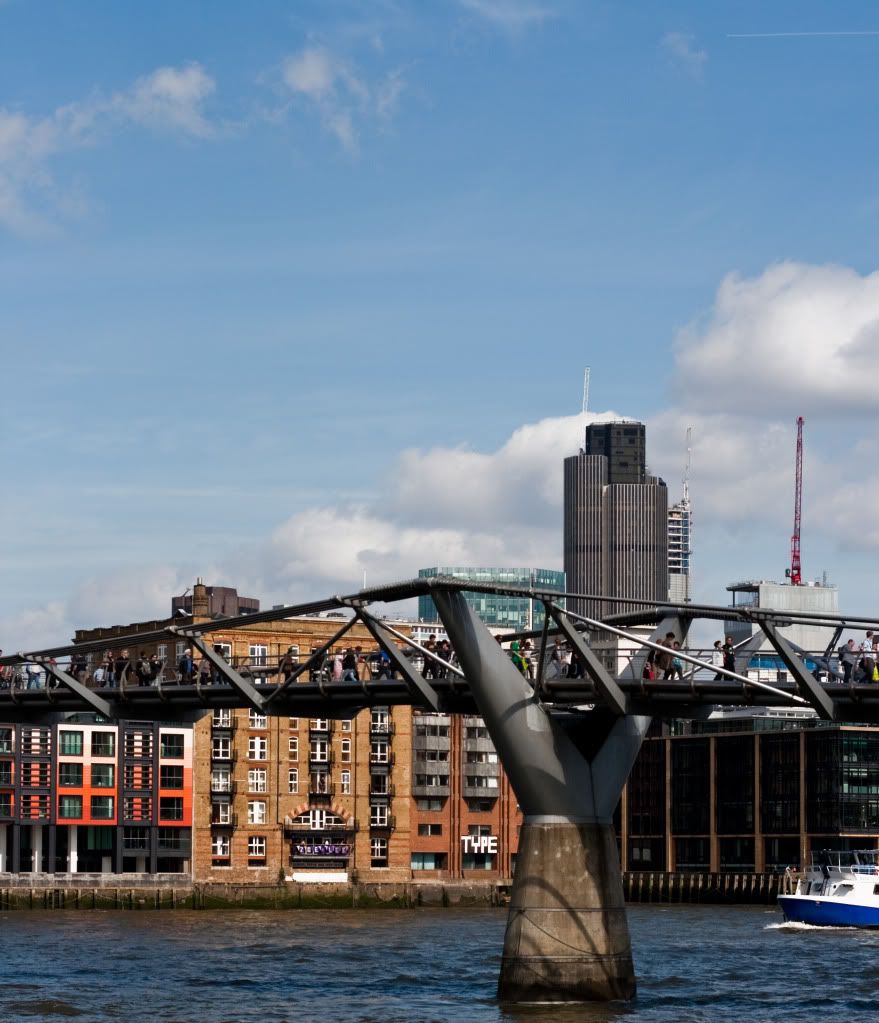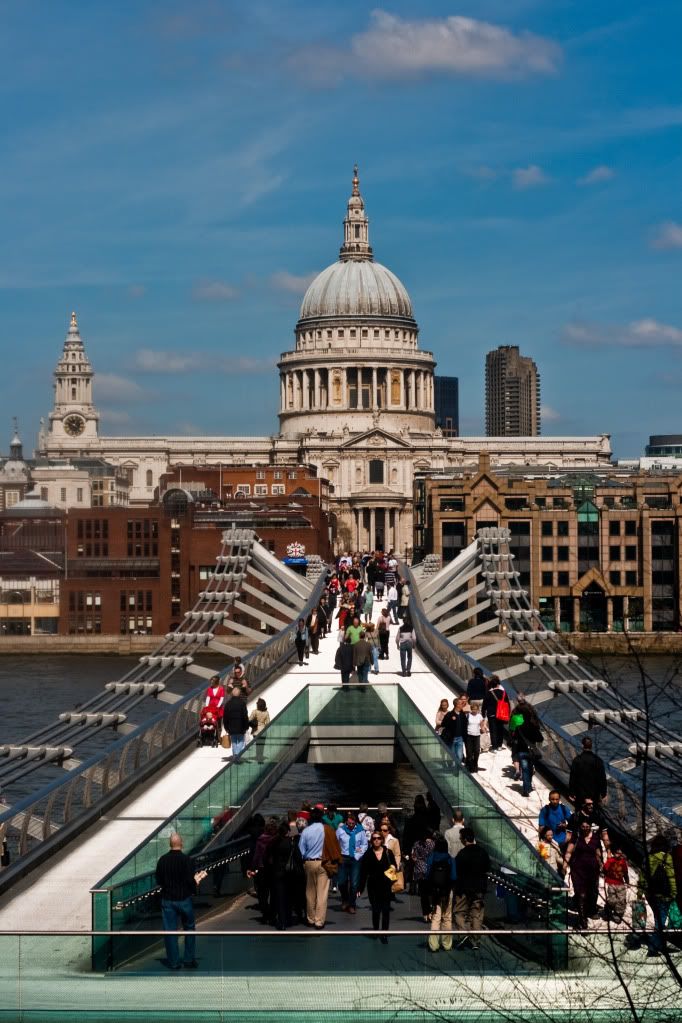 Very pleased with how this one came out, not least because I took it through a window! think the bridge looks fab.