Steve gave up on me and got on with dinner himself - Yay! More photos of Em and Kris.
We did some photos outside and then came indoors so that I could have a practice with my "pop up" studio - one flash gun on a stand through a soft box with Em holding a tea tray as a reflector, when she wasn't being cuddled by her boy. Isn't this lovely? He is such a sweet lad.
I really like this, it is such a stereotypical photo and so not how Kris is it just works for me.
These two really do have a lot in common:
I wouldn't be at all surprised had they been texting one another in spite of being stood 2 foot apart!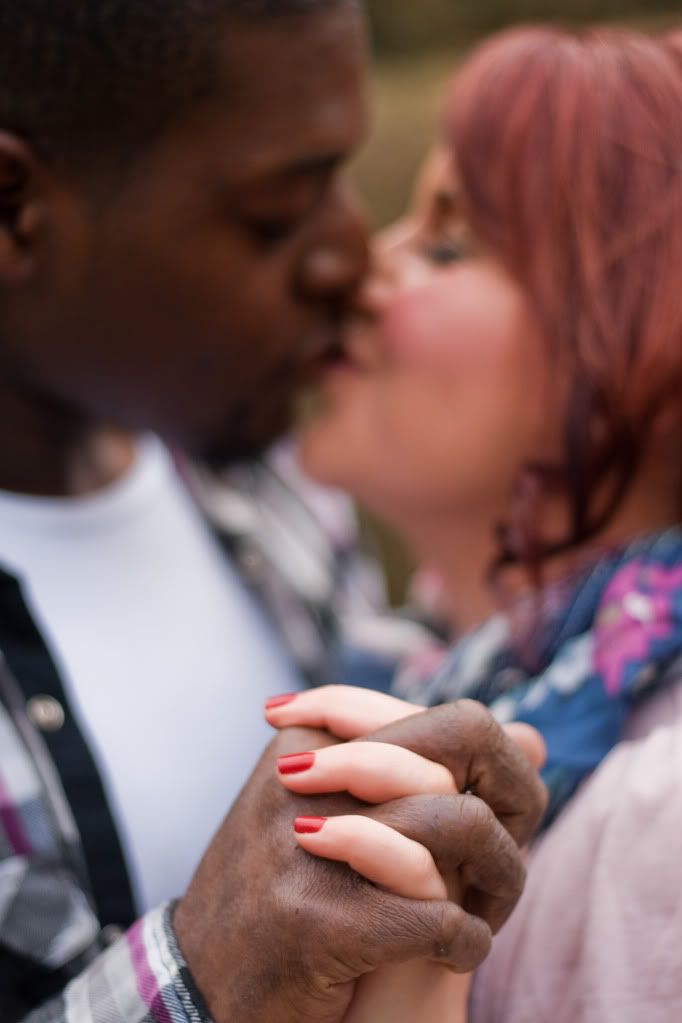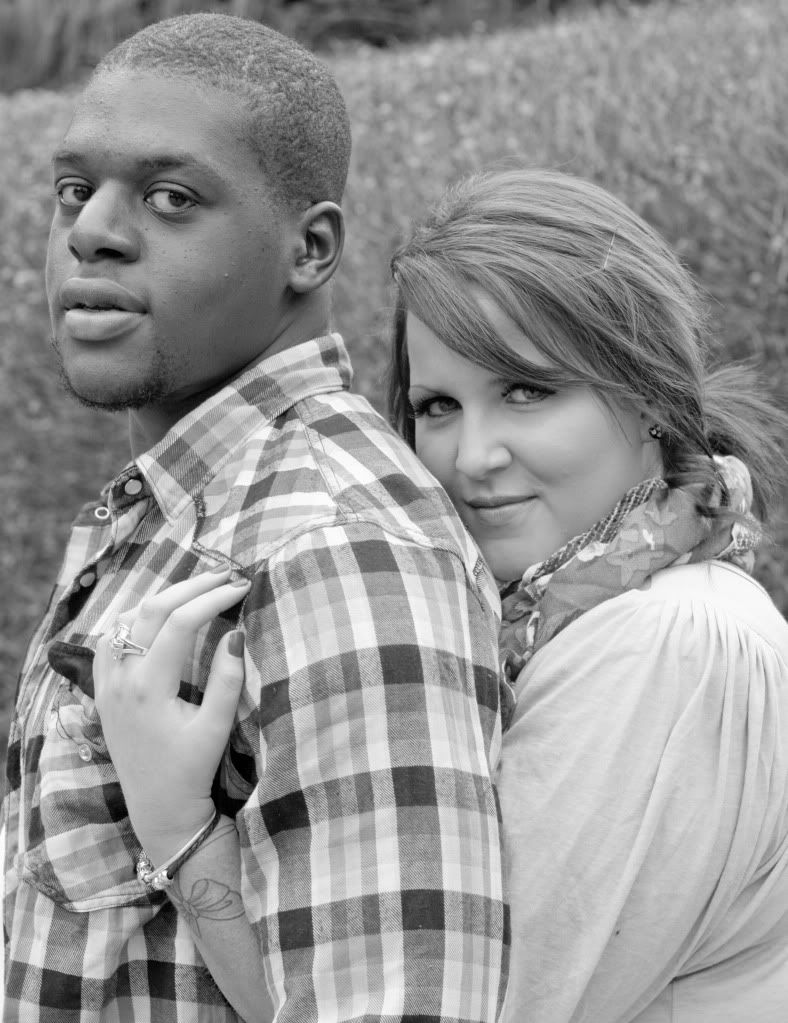 Then we went inside before we all froze to death.
I am sure that it was his winning personality that first attracted Em to Kris, but am guessing discovering her nice guy was pretty buff didn't hurt either!
And finally two of them together. Kris does look at Em as if she were the most important person in his whole world and it's lovely to see. (EDIT: Was saying this to Em this morning about this pic and she roared with laughter - apparently when I was taking this and he was looking at her with devotion she was crossed eyed trying to make him laugh!)
And this one made me lol, that look on her face "look what I got!" It's too perfect!!