Woke up to fantastic sunshine. Had put together a rough plan of where we wanted to go so first stop the tube to Mansion House - weird as Kensington High street had been heaving, Mansion house tube station is in the City, which basically closes for the weekend - no people and nothing open. Walked to St Pauls and ate breakfast sat outside enjoying the sun shine and the smell of the grape hyacinths.



How clear is that sky! When I took the photo Steve said "I want to be able to see all four engines!" As I was only using my 50mm lens wasnt sure that was even possible but look, there they are!



As lovely as it is from the outside nothing prepares you for inside St Pauls. If only I could have taken photos, although they are quite right to refuse permission, its a church after all and I was surprised to see how many people were prepared to flaunt the rules.



We walked the 270 steps to the whispering gallery, it is worth doing even if you aren't a big fan of heights, Steve was a bit weak knee'ed when we came back down so I took him for coffee via the crypts - saw Nelsons tomb which was very impressive. Fab coffee and cake - and not over priced either, very impressed!

From St Pauls its a short walk to the Millenium Bridge and across there to the Tate Modern.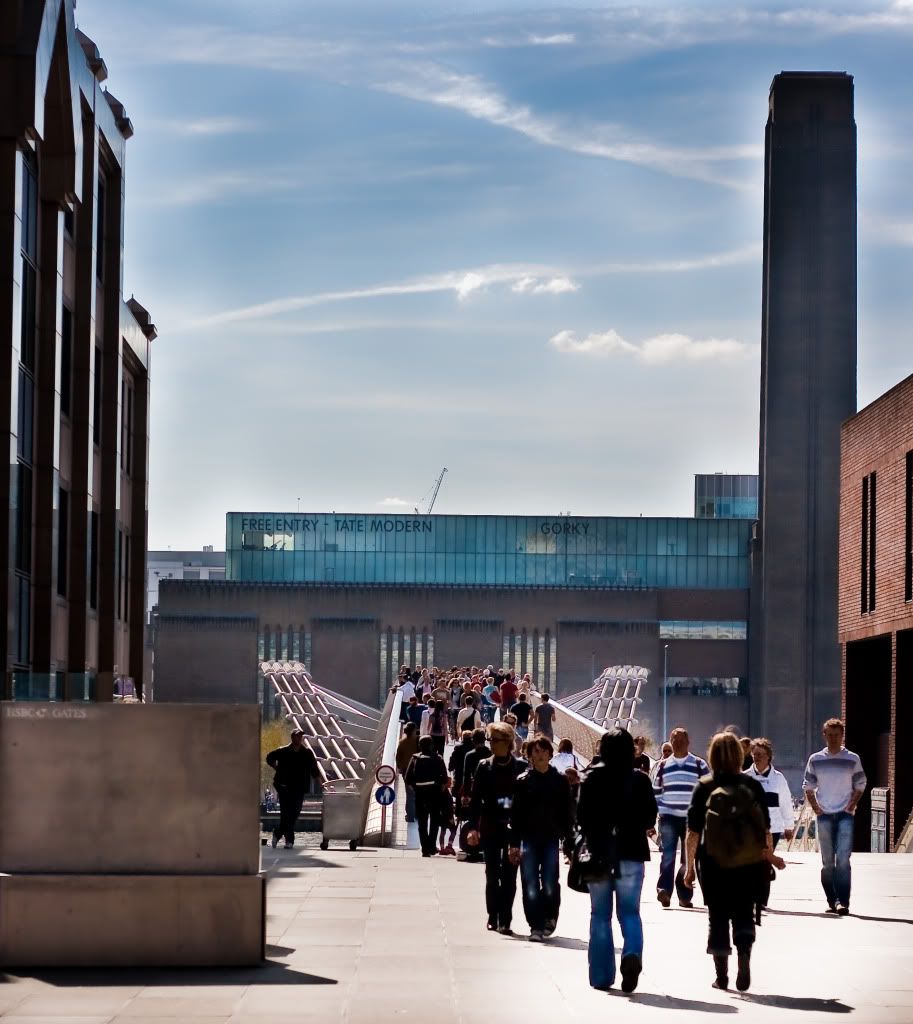 This photo has been worked a bit and I think it needs re-doing, the crowd in the front were very dark and the sky was very bright so I have tried to give it balance and not done it skillfully. Think there might be a second edit to this one.

The bridge itself is magnificent and gives a great vantage point between St Pauls and the Tate.


A view across the river Thames.



Em phoned for a chat as we were crossing the bridge so I took the opportunity to grab a couple more photos!



Shakespeare's Globe Theatre from the Millenium Bridge.



One of my favourite photos of the weekend - looking back across the bridge to St Pauls. How pin sharp is that fab 50mm?!