For Rachel's 40th we headed to North Yorkshire for a nights Glam Camping, glamping! The tents are already set up when you arrive and are huge. Ours had a bathroom "shed", a kitchen "shed", a twin room and a room with a four poster as well as a wood burning stove. You park up and wheel your kit to your tent in a wheelbarrow!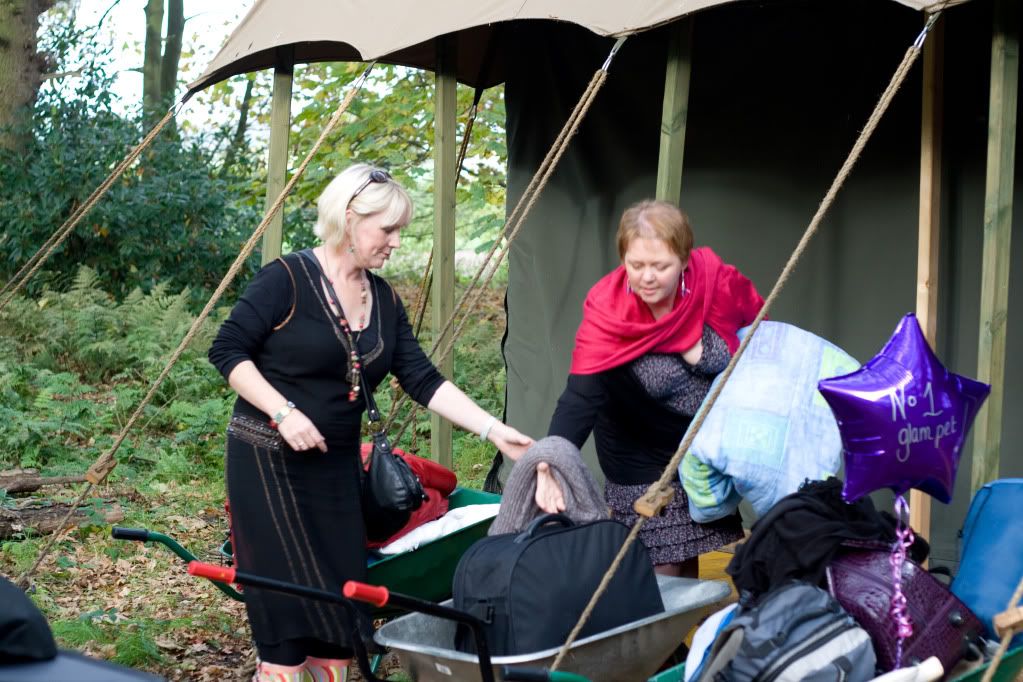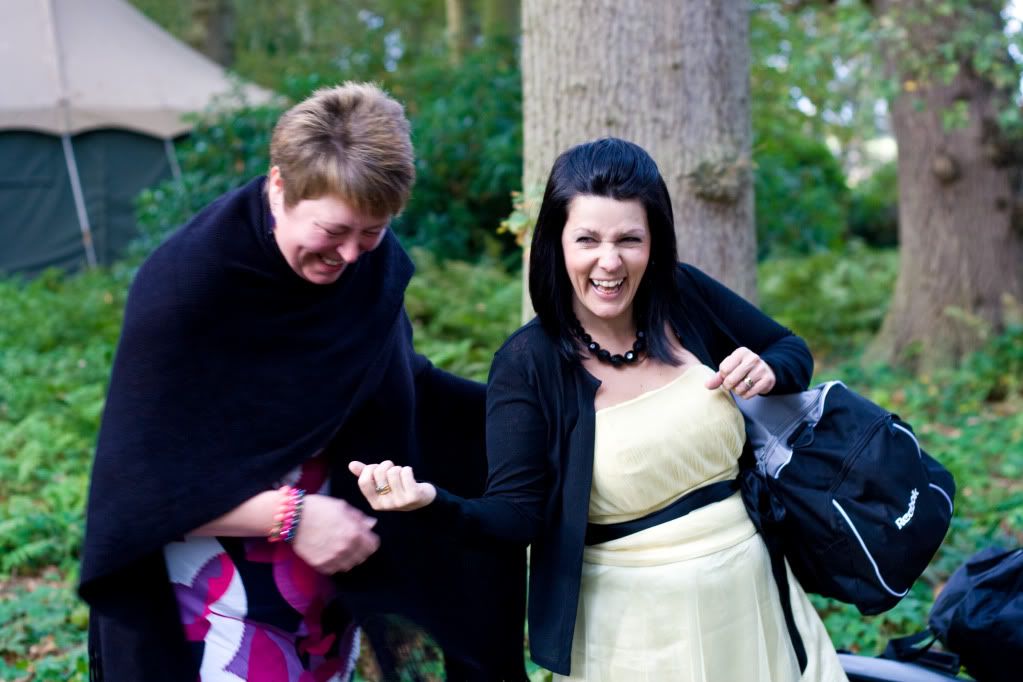 Once you have settled in its always a good idea to check out the facilities.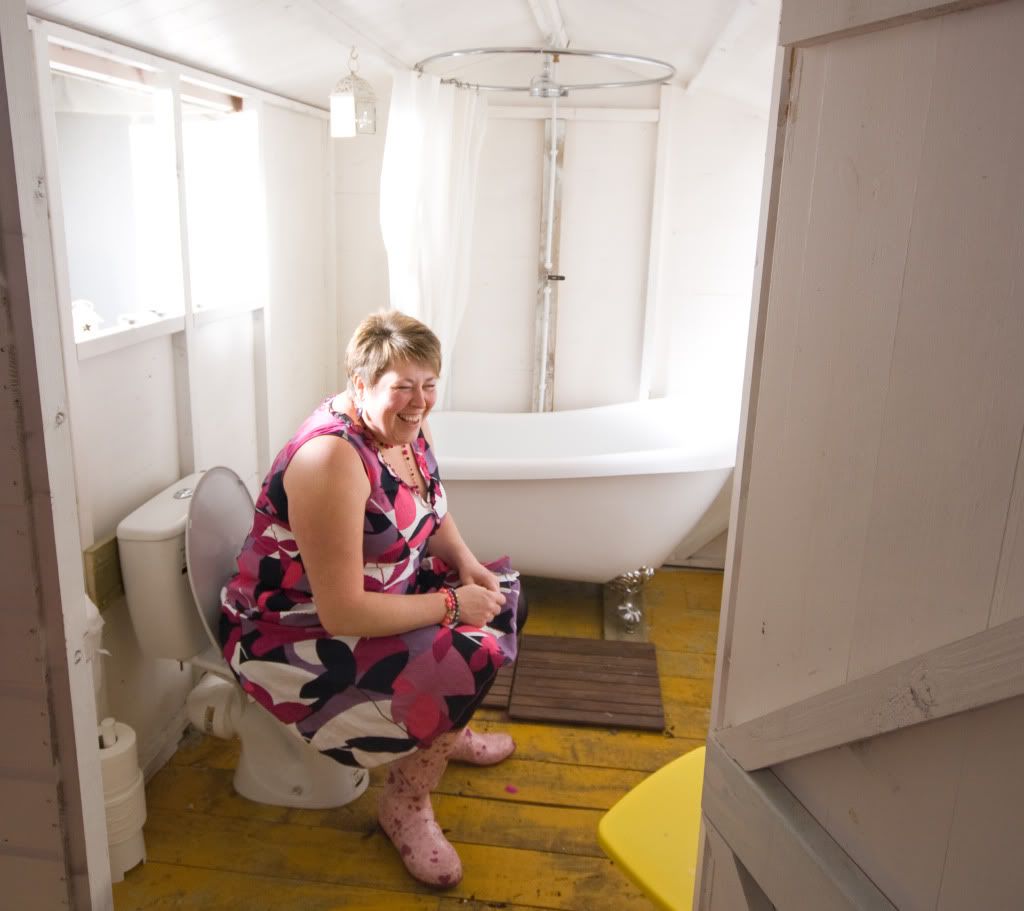 Then open a bottle of bubbly, well it is Glam camping you know!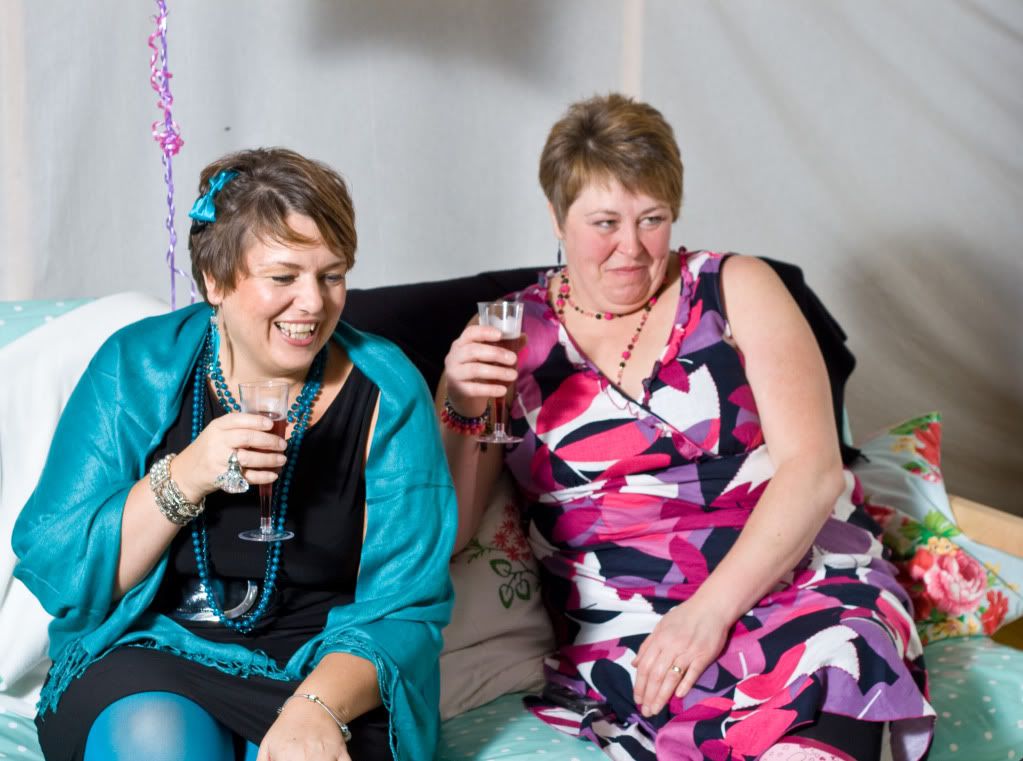 A bit of a chat.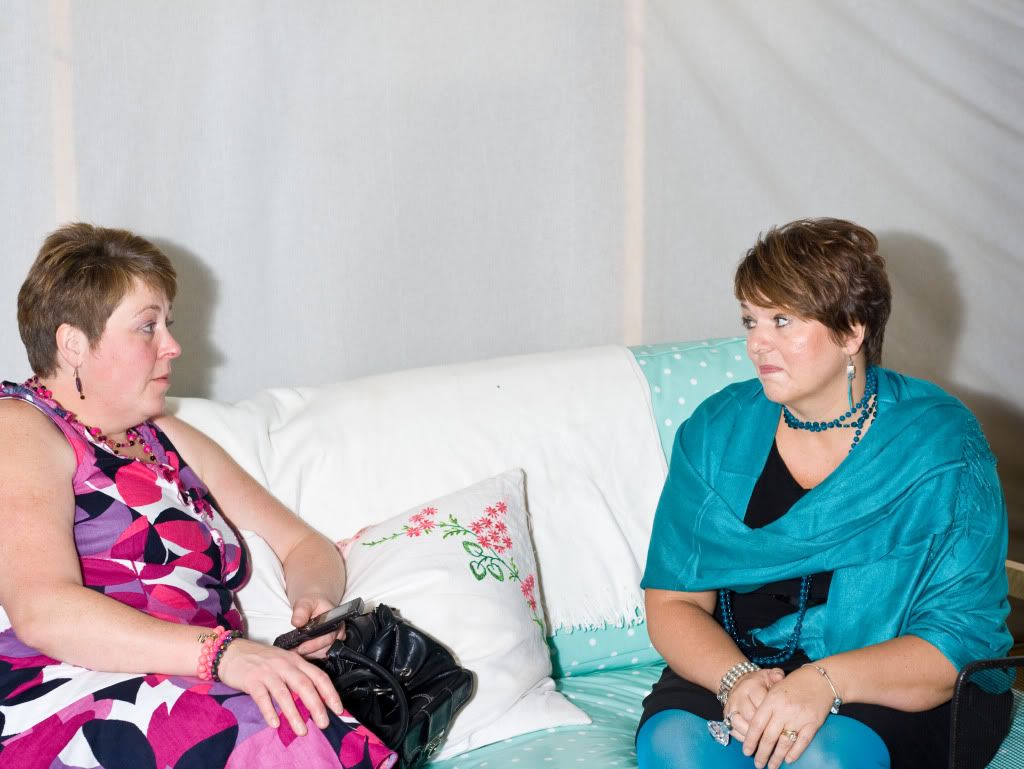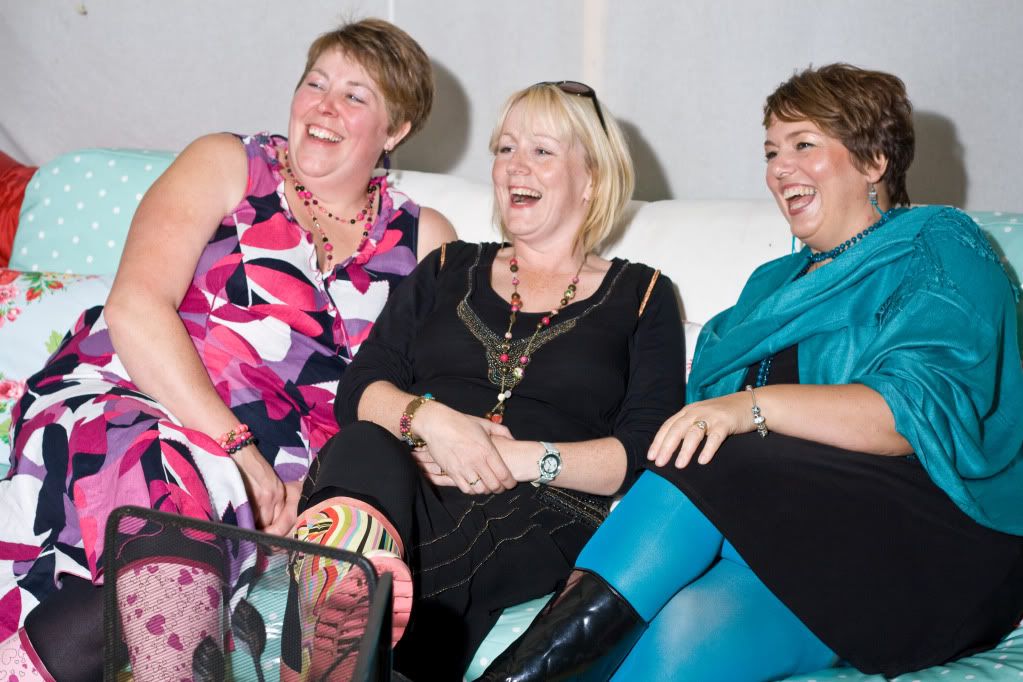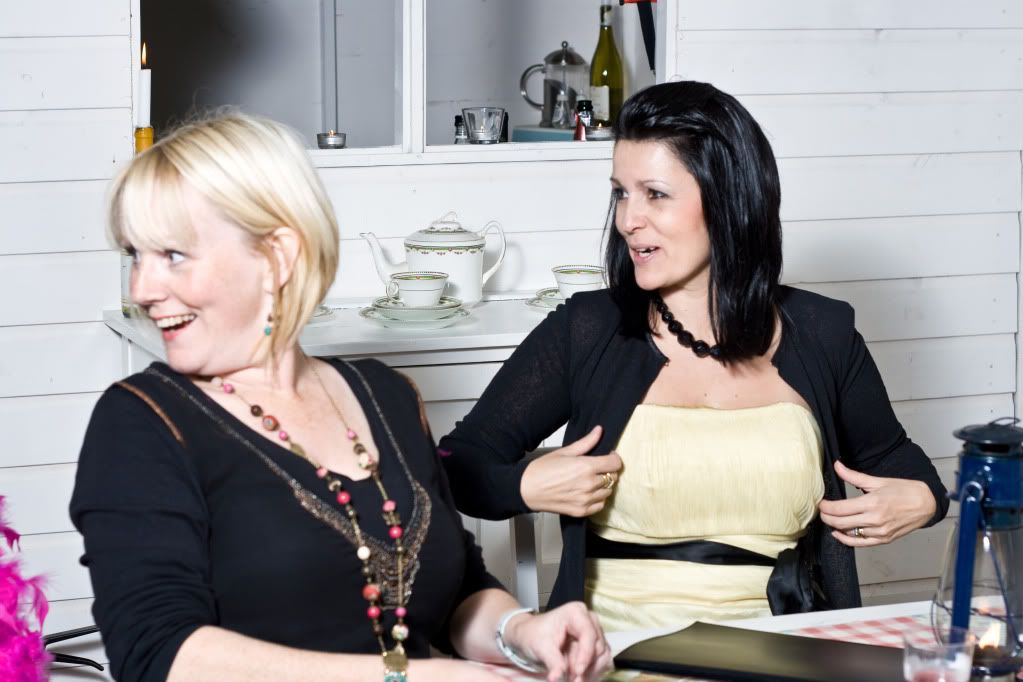 And a quick read through of the campsite facilities.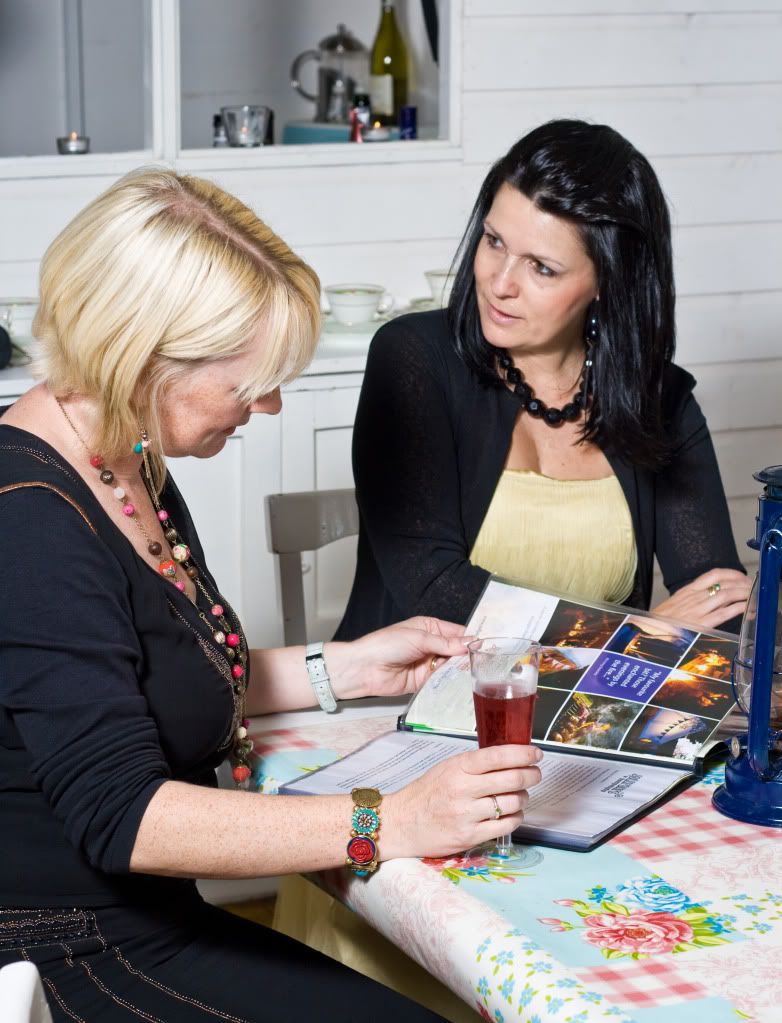 And then its down to the serious business in hand.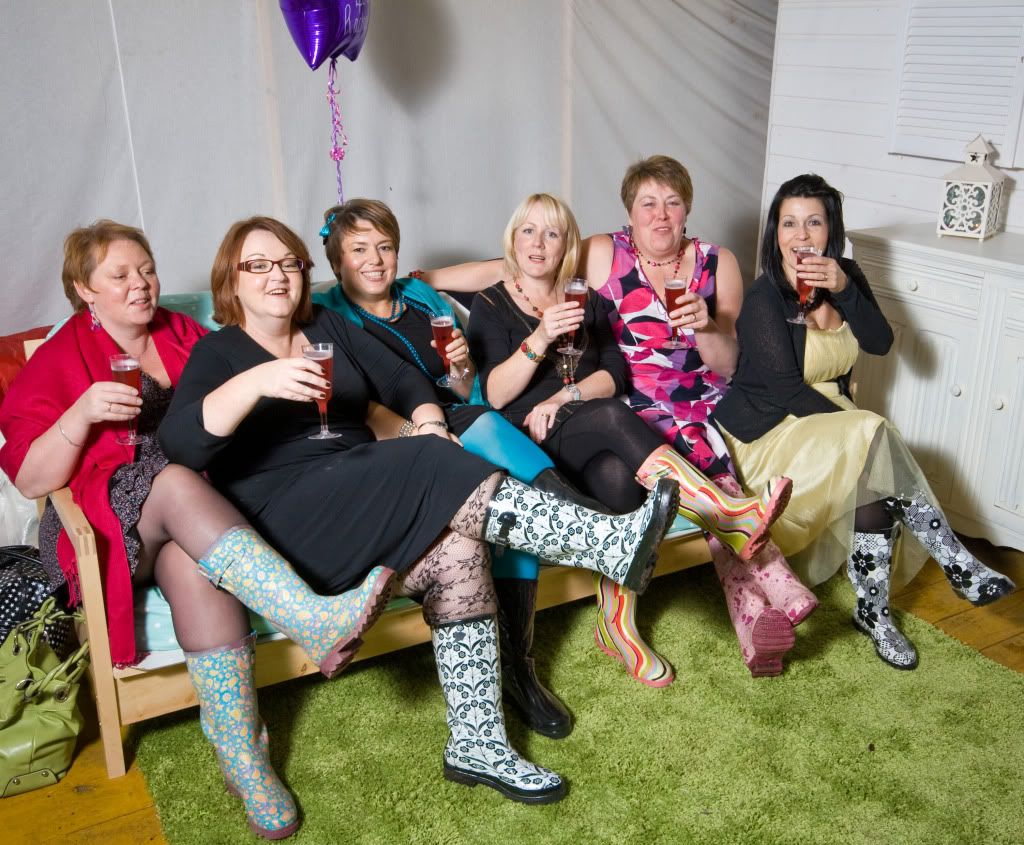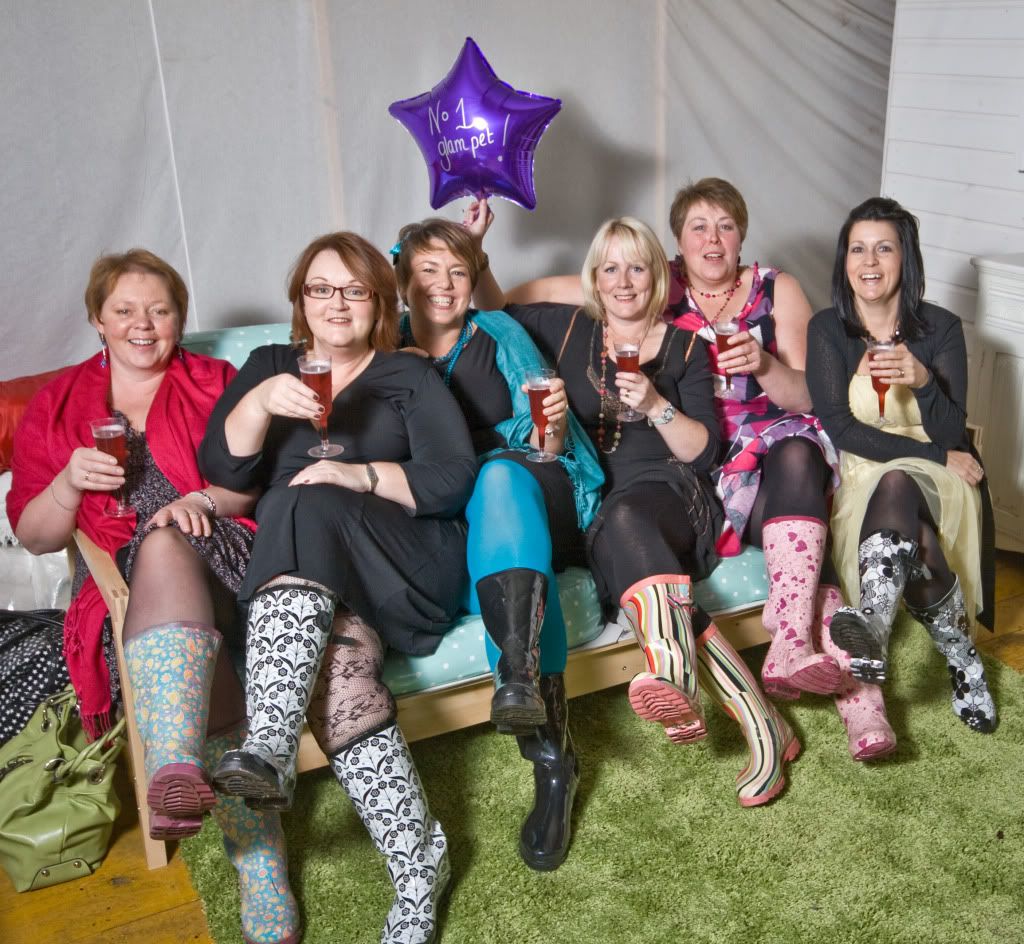 So 5 poles and 5 women dressed to the nines and in their wellies, what else can you do?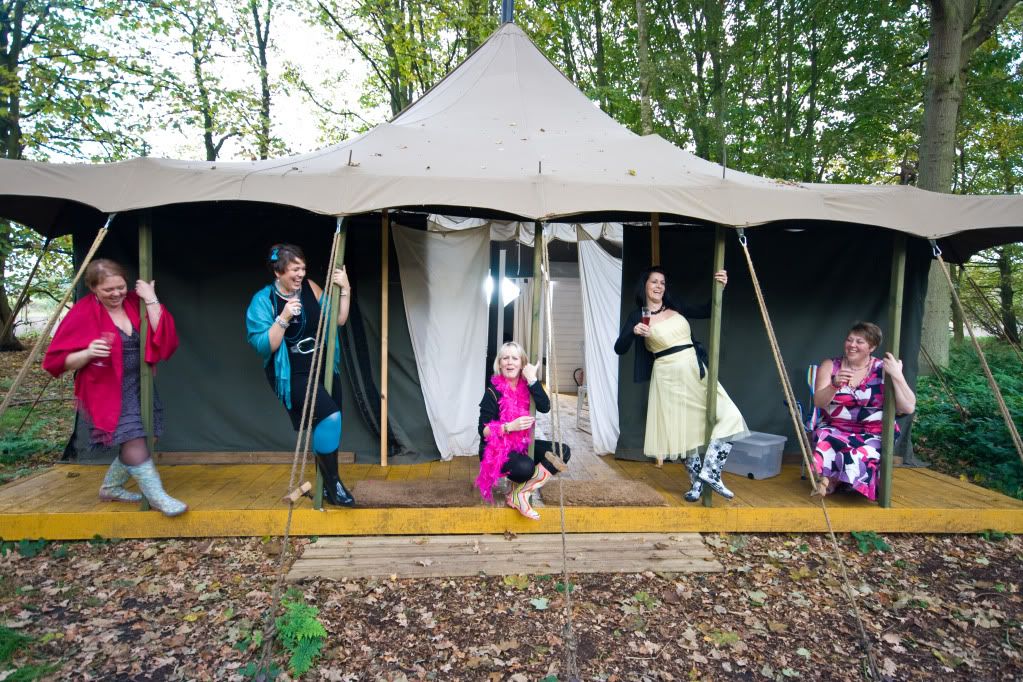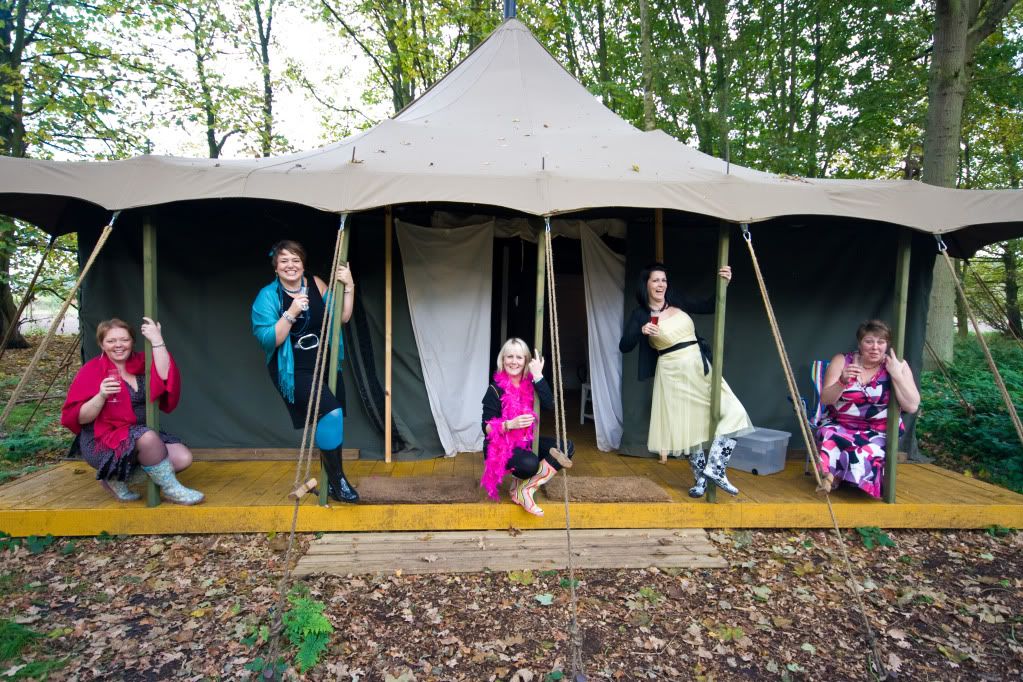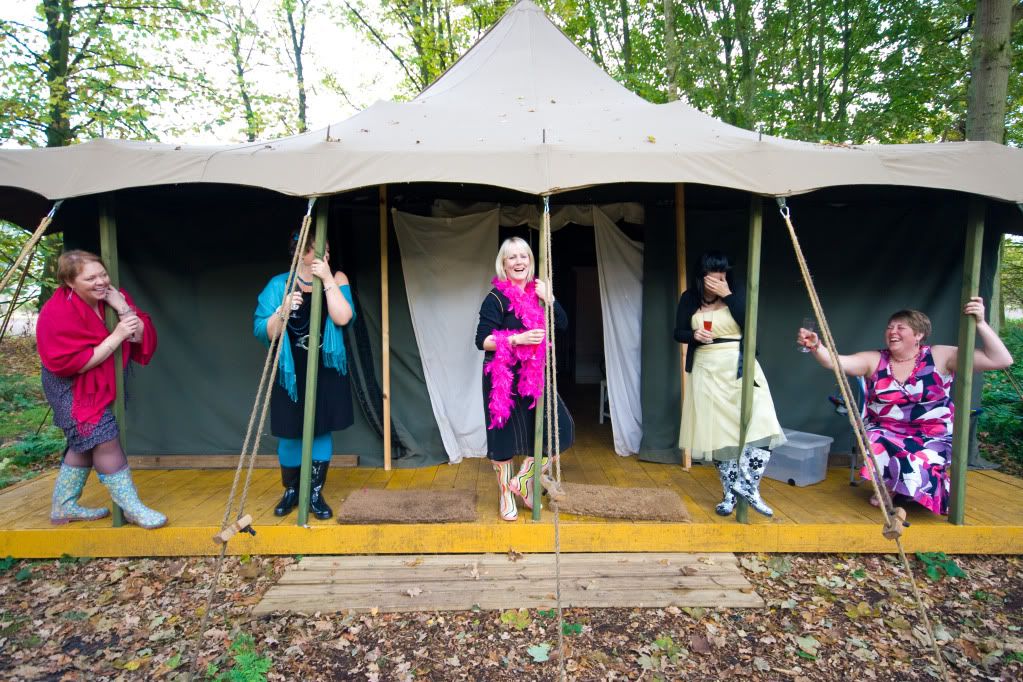 And now Katies is well and truly stuck.



So we left her there.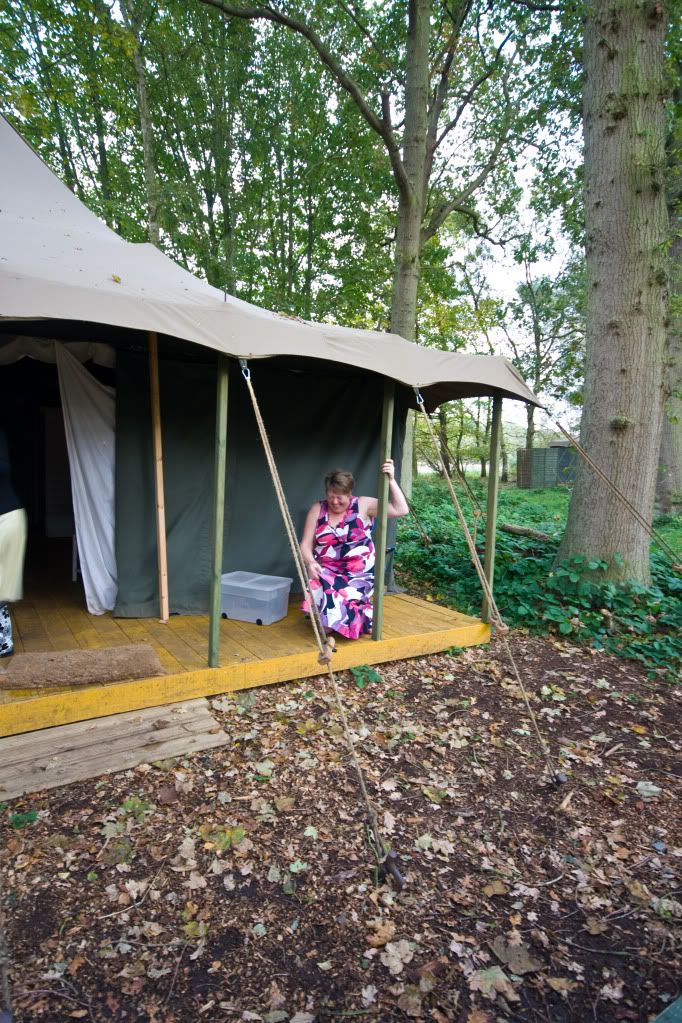 Not really!