The second rest stop was between Wearnside and Ingleborough - from what I could gather the climb up Wearnside was nothing in comparison to the knee grating agony that is coming back down.



The path zig-zagging down Wearnside.

The trail of people coming off Wearnside! With the naked eye they were invisible, Bob, Sandra and I were discussing how weird it was that we knew all those people were out there but we couldn't see them - then I looked through my zoom lense and there they all were!




By the time everyone was getting to the 2nd rest stop the weather had changed and was drizzly and feeling a lot colder - I have no idea how anyone summed up the energy or enthusiasm needed to keep going up the big, black brooding lump that is Ingleborough and the third and final peak.




First one's to set off were James, Ross, Chris and Nu.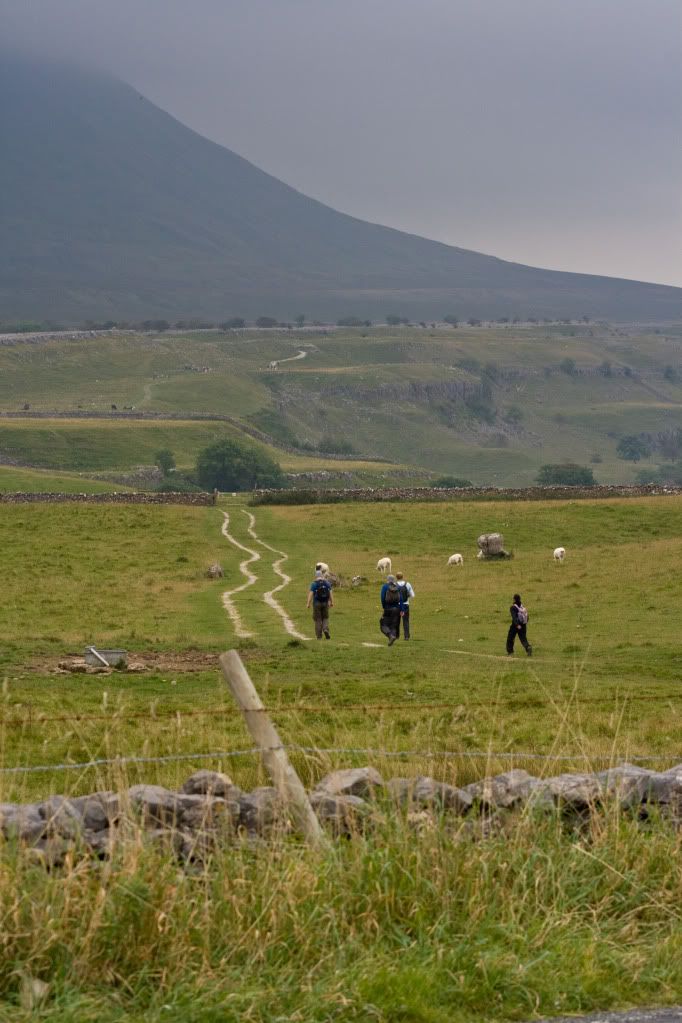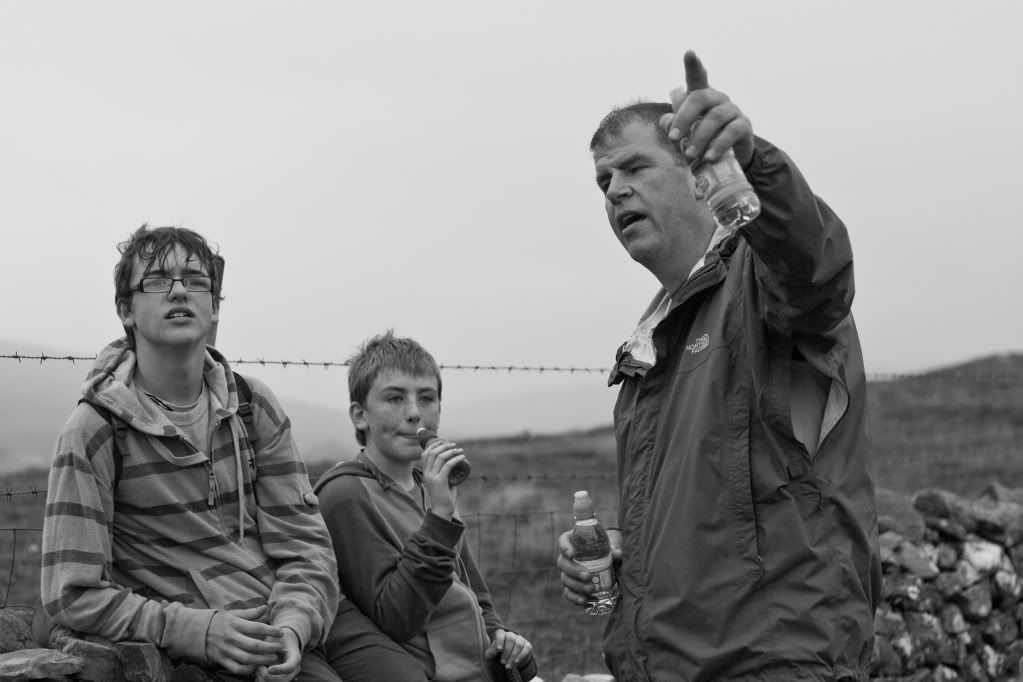 Jacob looks less than thrilled by the prospect of Ingleborough!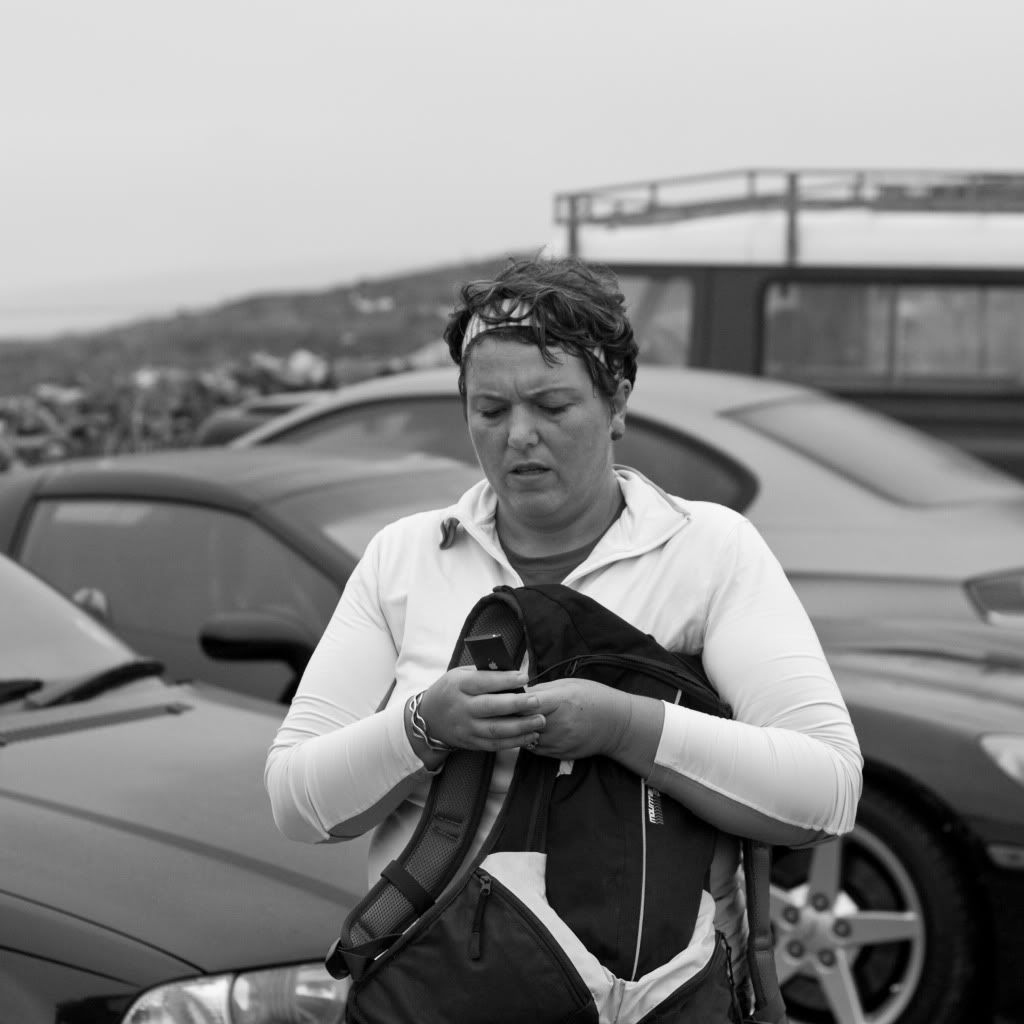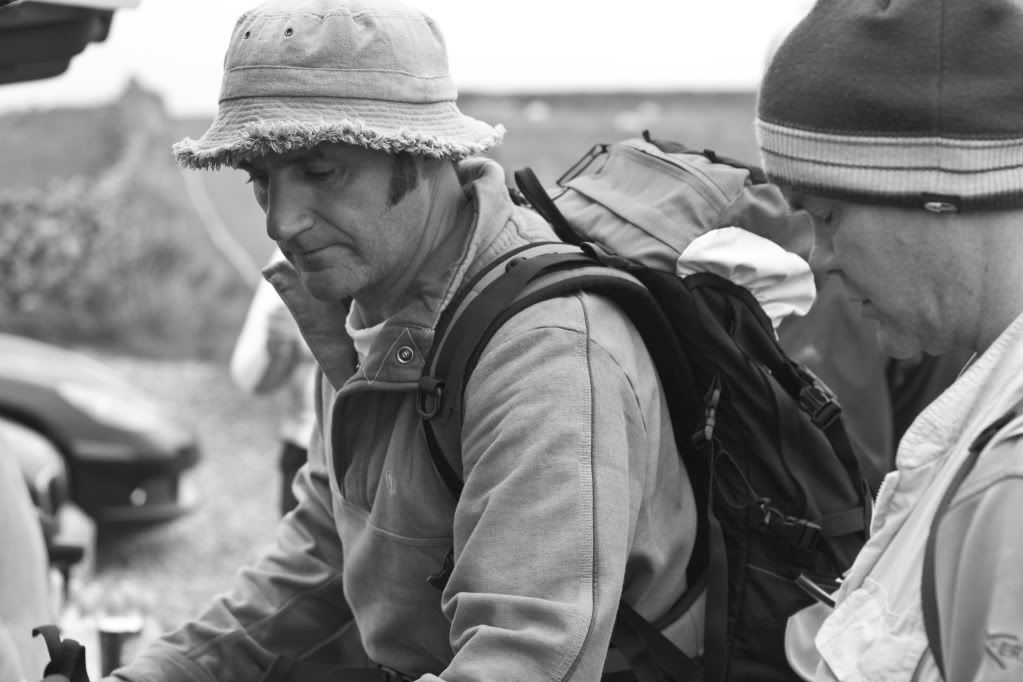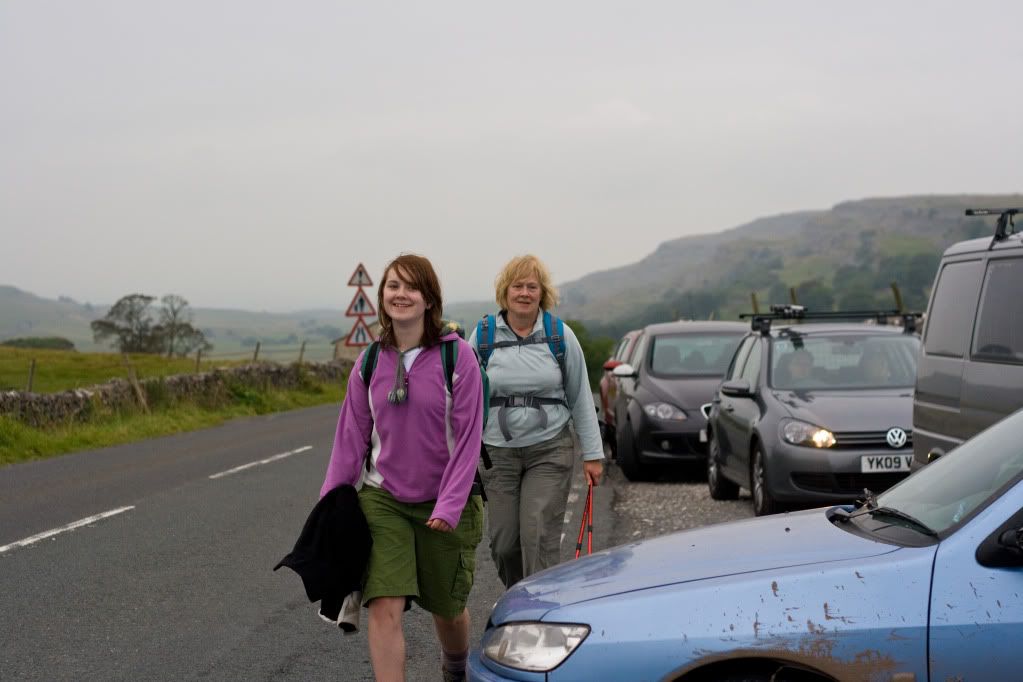 At this point Adele and Lydia had decided to call it a day....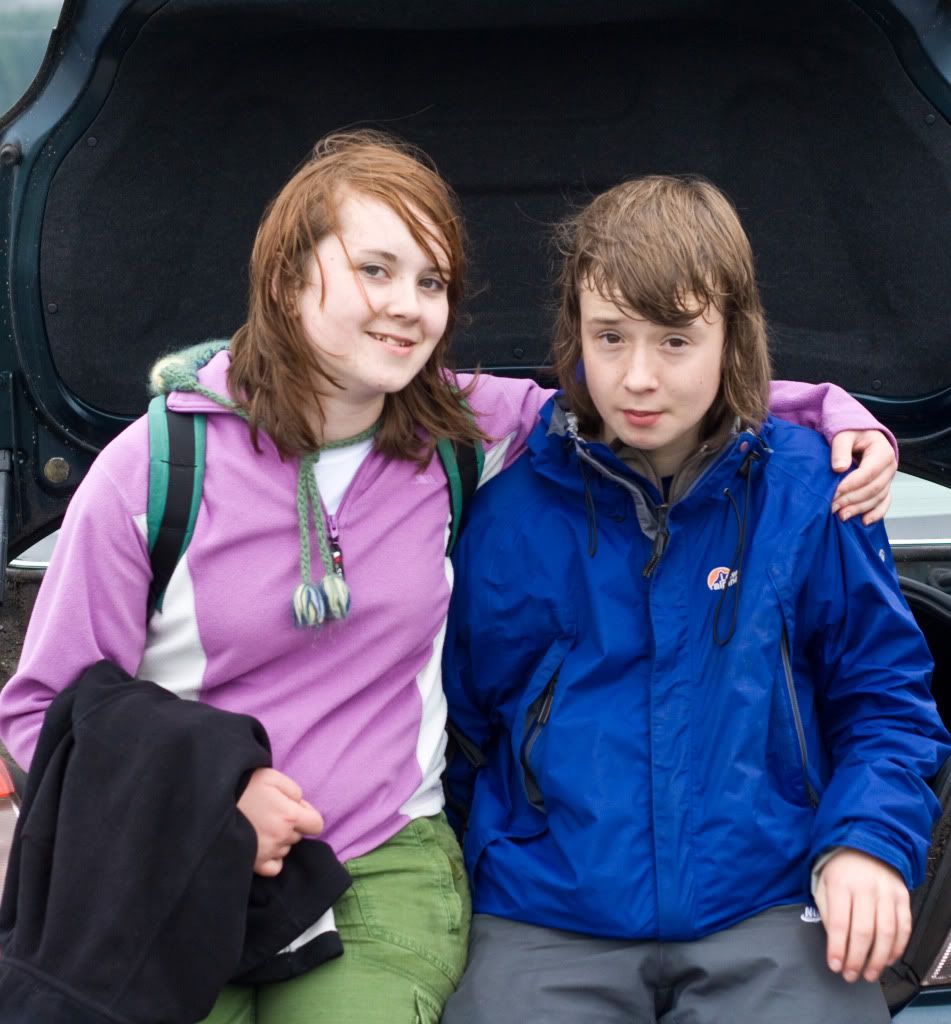 As had Alex who's feet were badly blistered.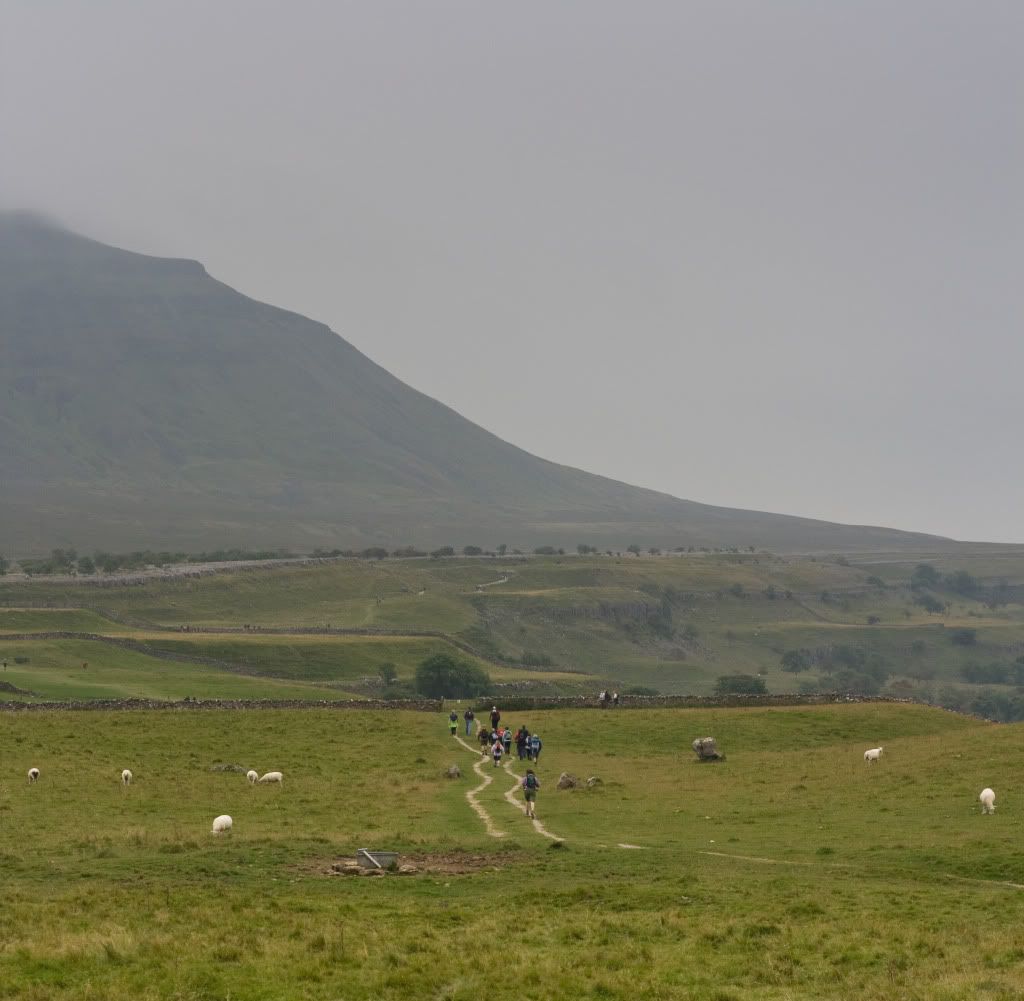 And then ... Lydia changed her mind! This is her, right at the back RUNNING to catch up with her Dad and Simon, what a trooper!