After the sum total of around one and a half hours sleep each, taken in intervals over the course of the night everyone was just raring to go!! At least it was dry even if it was still dark!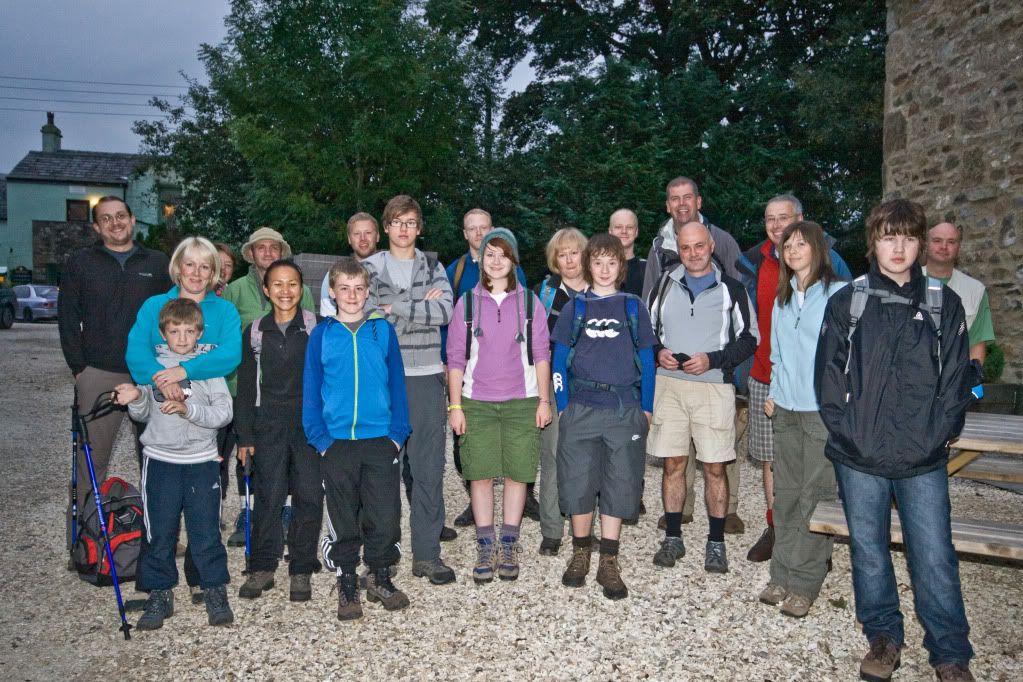 Ready for the off!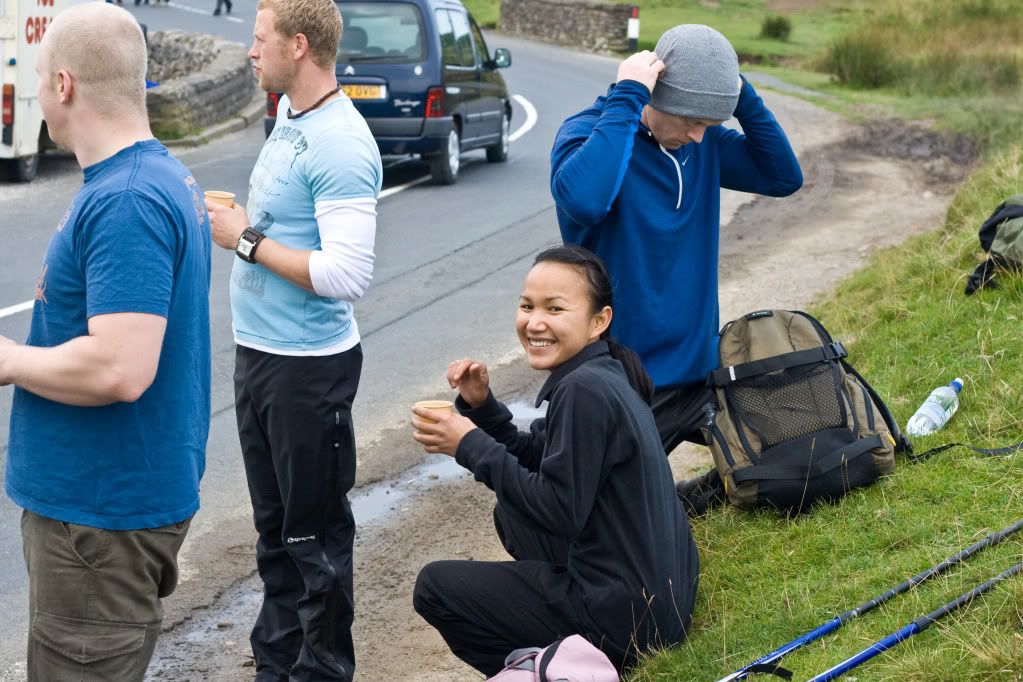 Ross, Chris, Nu and James - the first to get to Ribblehead at around 9.30am - think they may have been running!



Next in were Chloe and Dave - they held this 2nd position for the entire day, brilliant job.



Working tirelessly to ensure that all our walkers were fed and watered were Sandra and Bob, I helped too when I wasn't taking photos! (Actually that's a lie - Bob went to the pub, but only cos Sandra and I made him!!)



Here they come!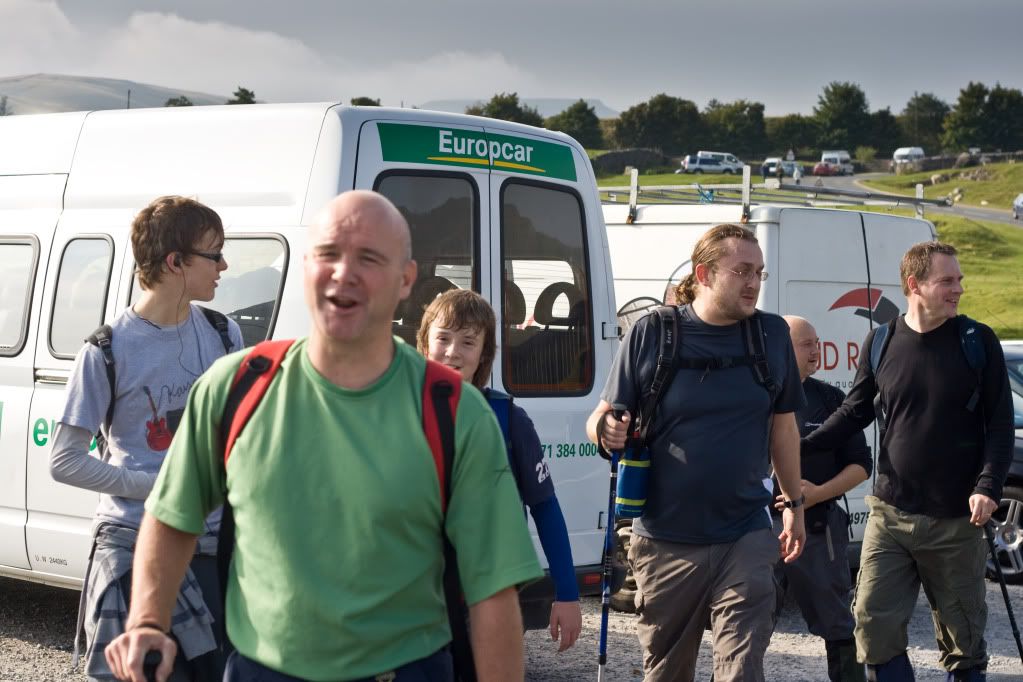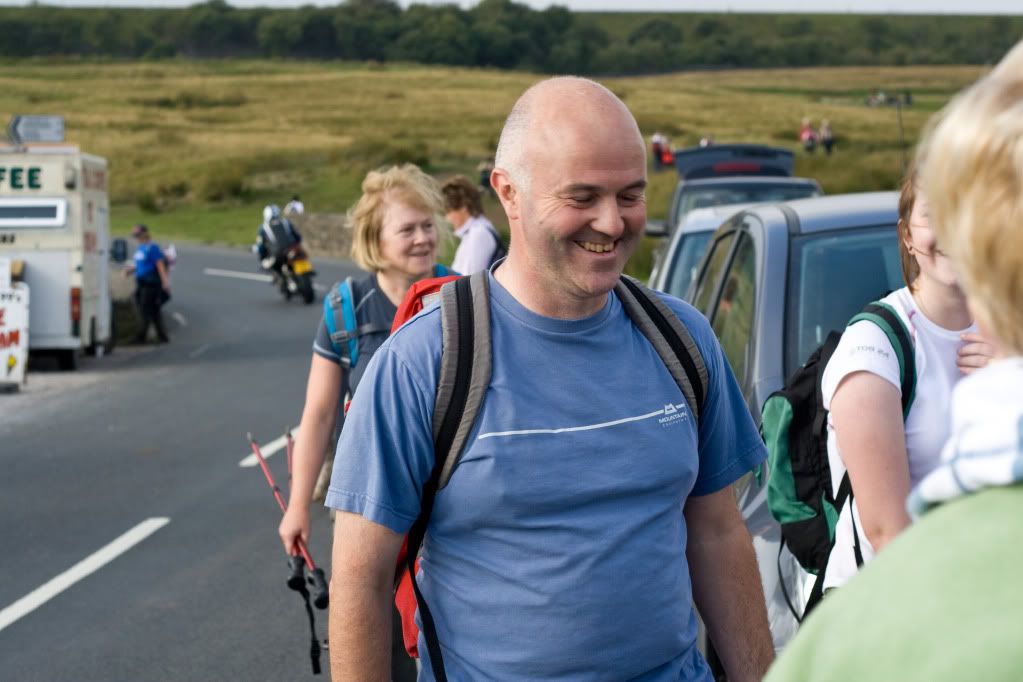 And all still smiling!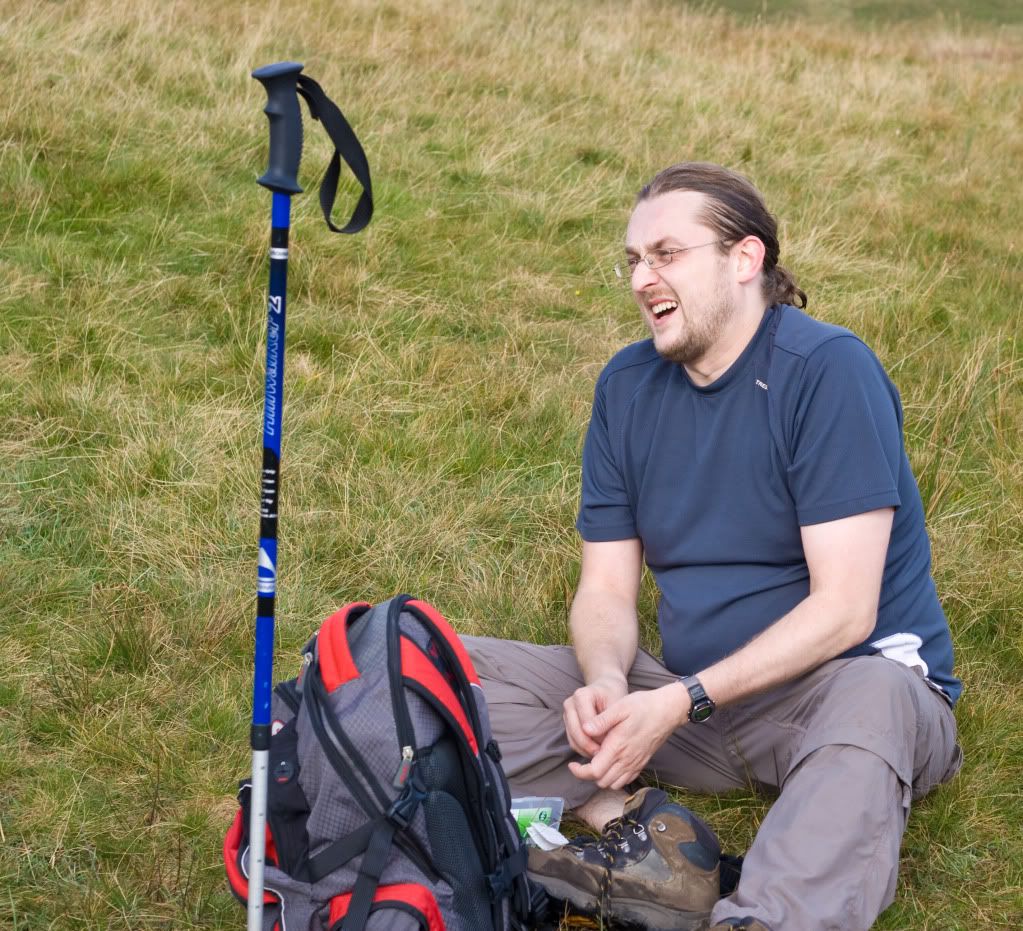 Compeed plasters saved the day time and again.



Jacob and Lydia, one down 2 to go!



Already the blisters that were to be his undoing were giving Alex grief.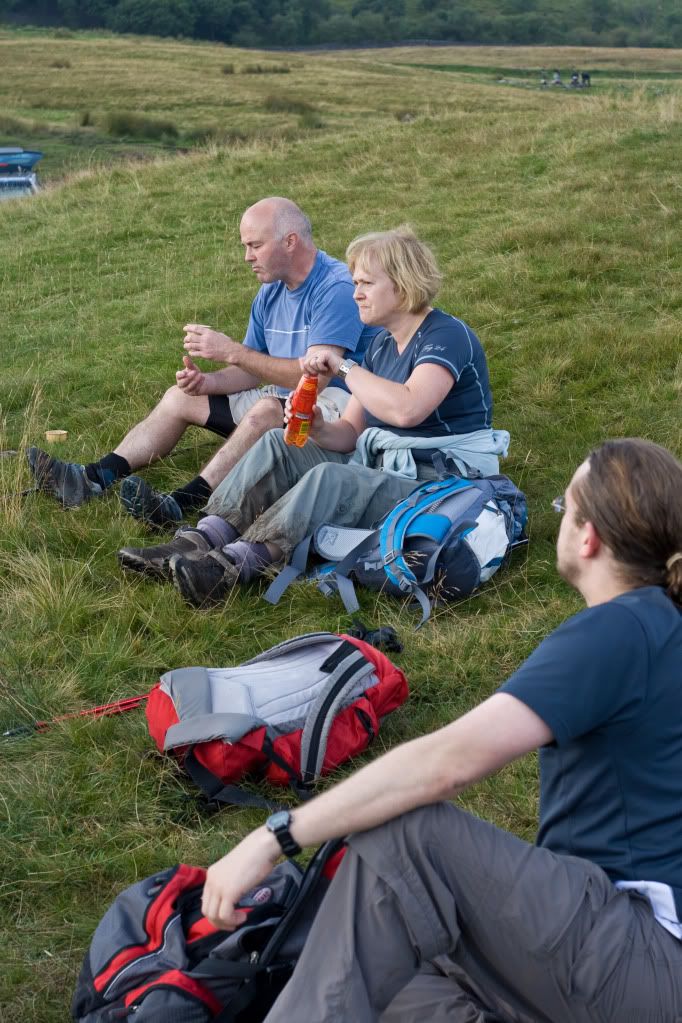 Rick, Adele and Rob make the most of the chance to sit down.



Just ouch.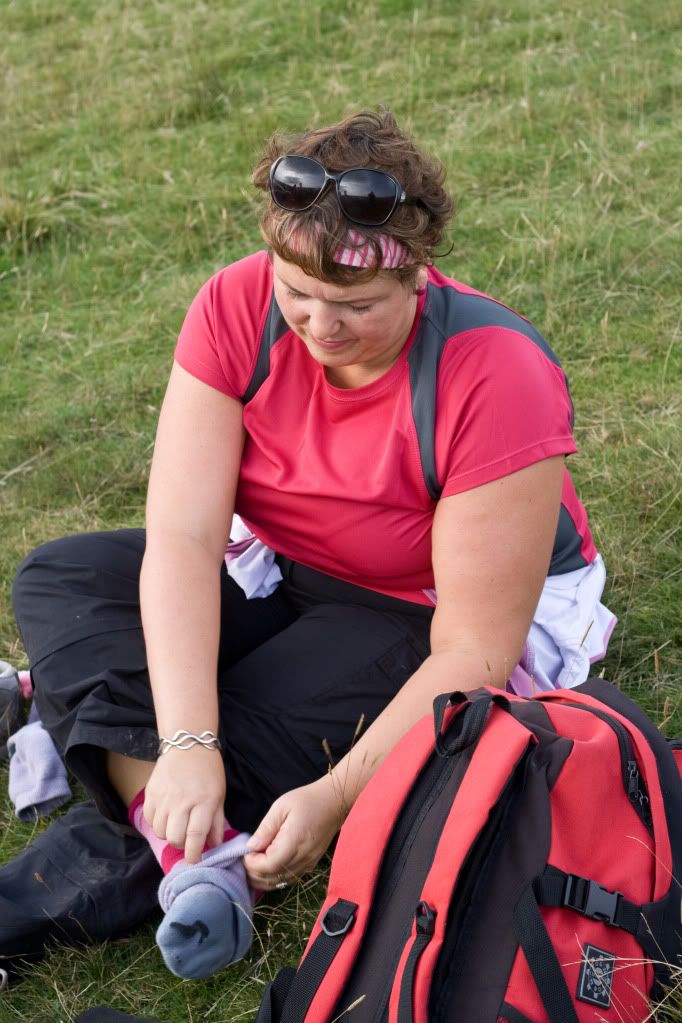 I swear Rachel was THE most coordinated person doing the three peaks on Saturday, perhaps ever - even her earrings matched!!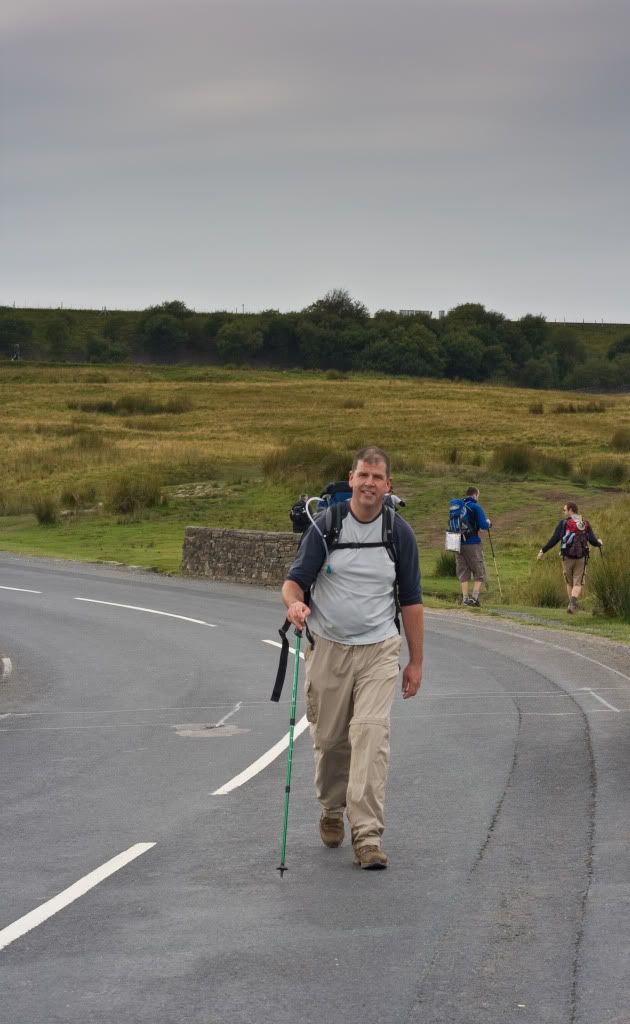 Here he is, the instigator!



Anna indicating just how happy she is! She and Joe now can lay proud claim to having climbed Pen Y Ghent, no shabby achievement either I reckon!



Simon and Joe and his poor sore hands - he fell on the road and grazed them.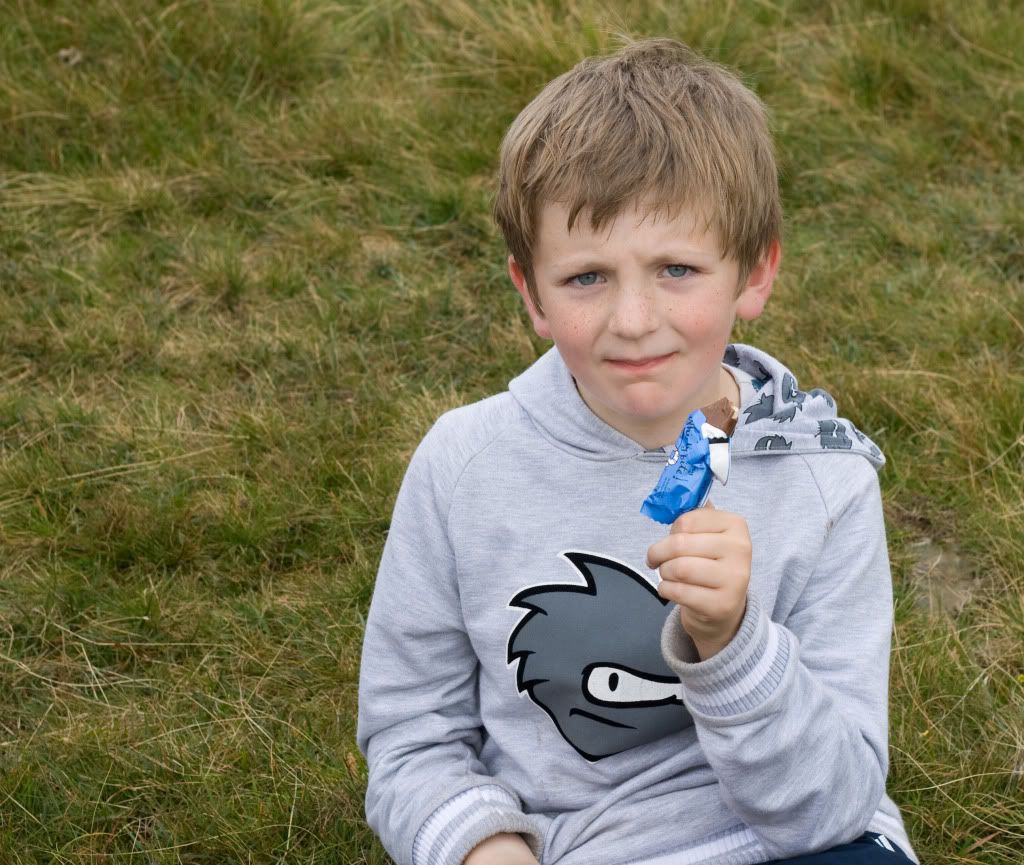 Chocolate biscuit to the rescue!



The youngest of our group to complete all three peaks - well done that man!



The gang with peak 2 looming in the background.



Sardines - Steve never leaves home without them!