Not to be recommended! Compared to both prison and a slave ship the bunkhouse was not as salubrious as our usual choice of accommodation but it was cheap, ideally situated for the walk and more importantly next to the pub! No one slept the first night and no one stirred the second, those that walked were too shattered to do anything else and those that didn't drank enough to compensate!



For "Geordie Lads" read generally at least half naked, hard drinking blokes, who slept like babies in that they woke up crying at the slightest flaming noise!



Mmmm, there's nothing like that early morning fug of 20 sweaty bodies all in a confined space.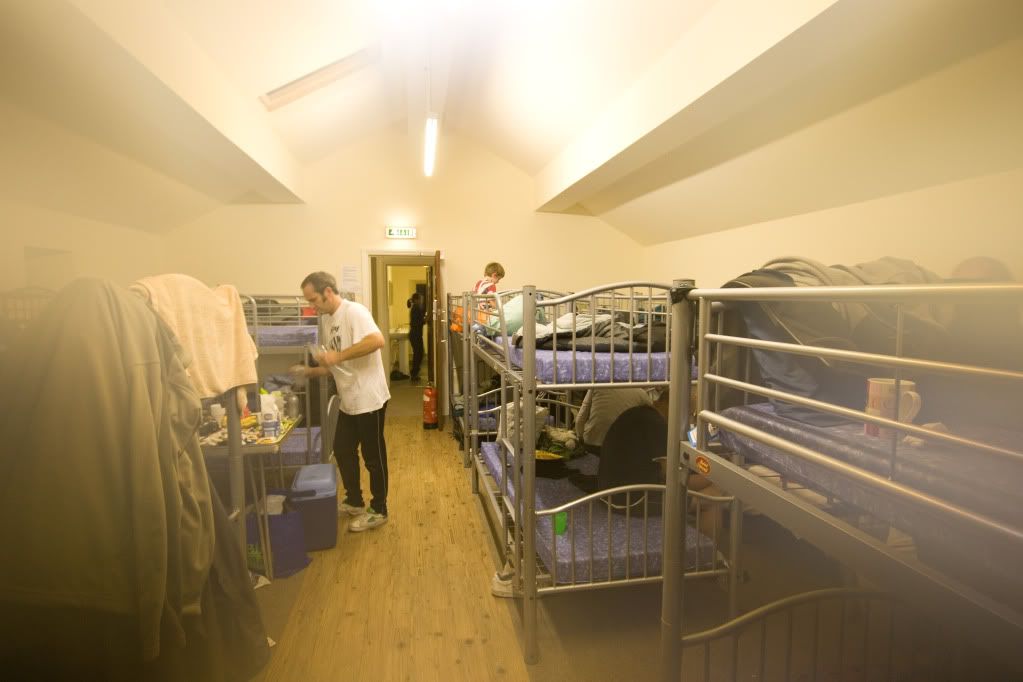 And then as the lens clears the fug adds an almost ethereal quality to the photo. Palpable nerves and excitment. And maybe some bitter and chicken tikka masala for good measure!