Because there really aren't enough houses in West Yorkshire someone somewhere has come up with the idea of building a 3 bed detached house IN THE GARDEN of the house across the road. The lady who owned the existing lovely family home with large garden, the sort of thing a family would really like, has sold her garden, I didn't even know you could, maybe we could sell the car park and make some money? Anyway a developer has bought her garden and is shoe horning a teeny house into it. So there goes our view, such as it was!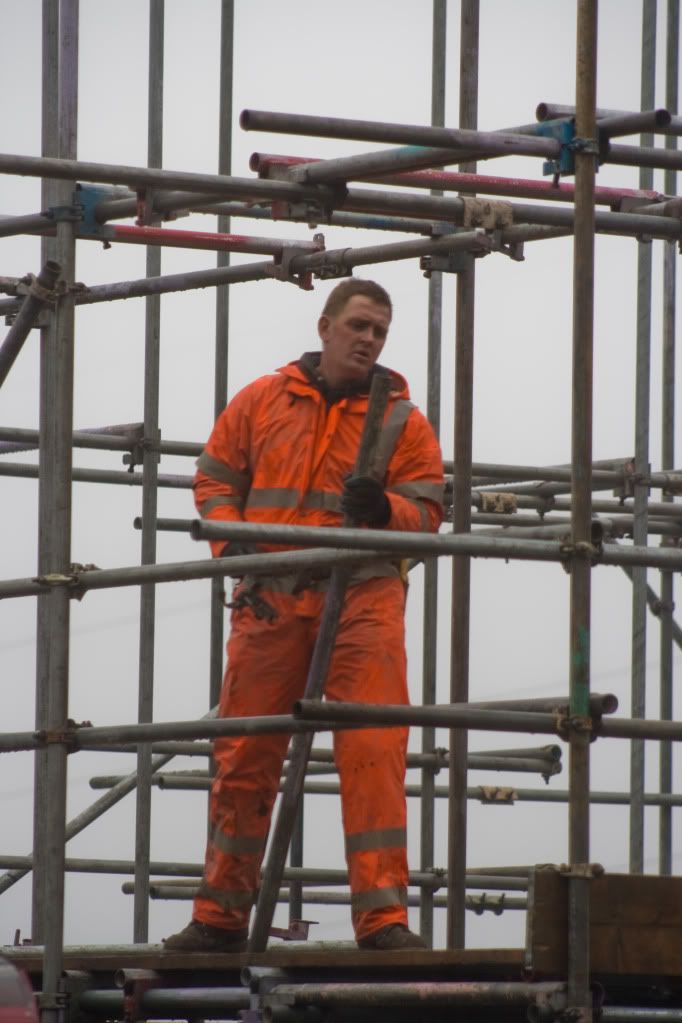 The have been working on the footings for a while, so nothing showing over the wall, last week they put up the scaffolding.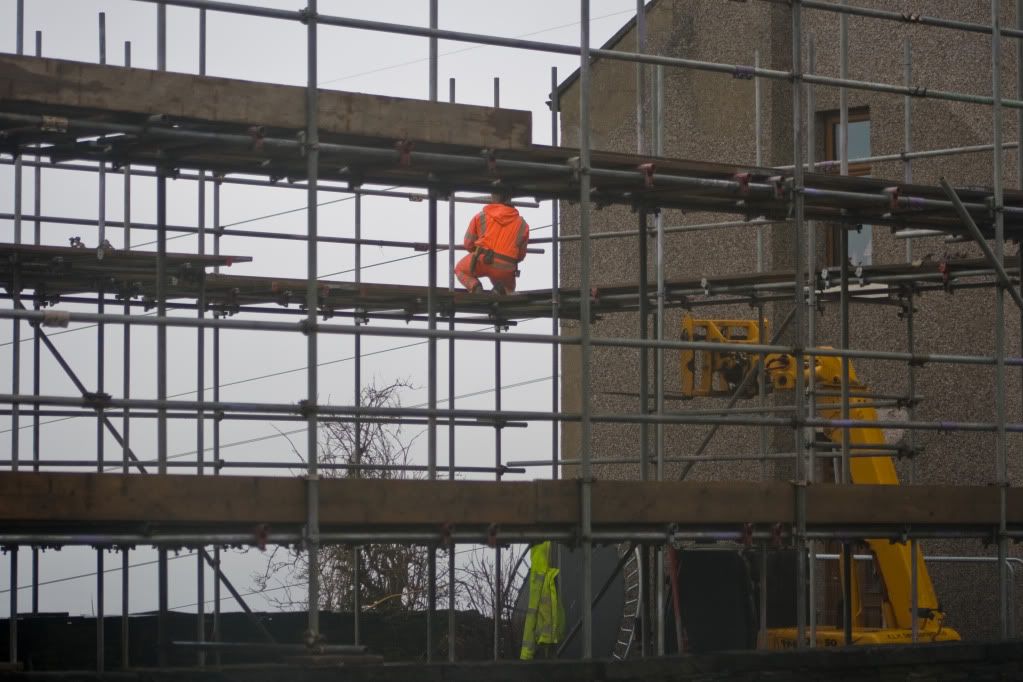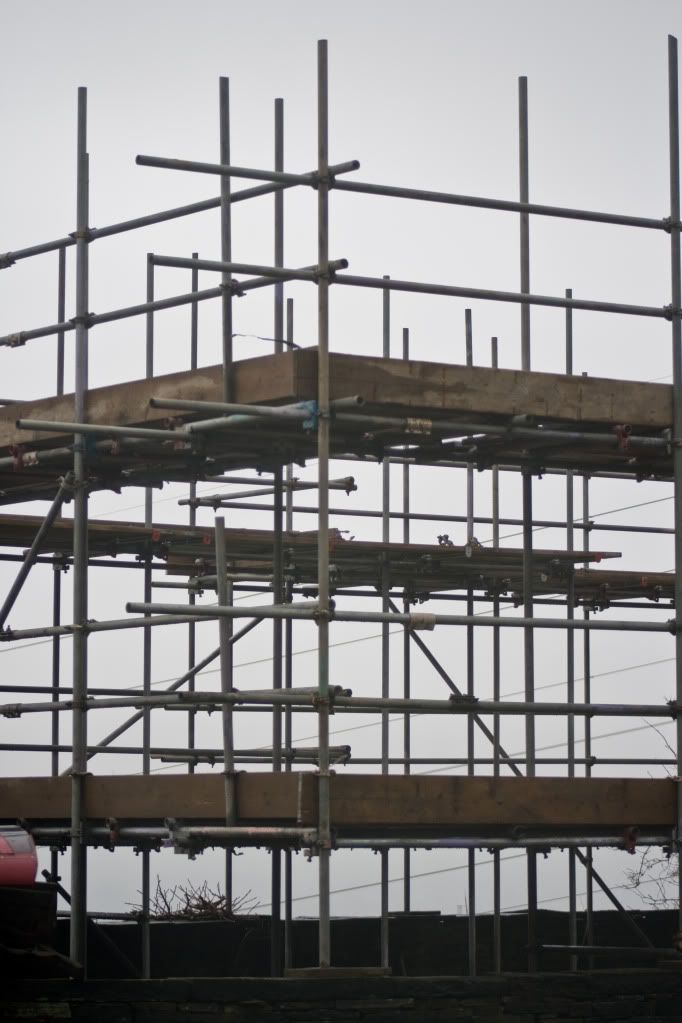 Lovely. Not.

In a week they have whacked up the downstairs and today appeared to be glueing the wooden top floor into place, oh and the roof trusses arrived on a hossing great lorry this morning. Carpet fitters due tomorrow?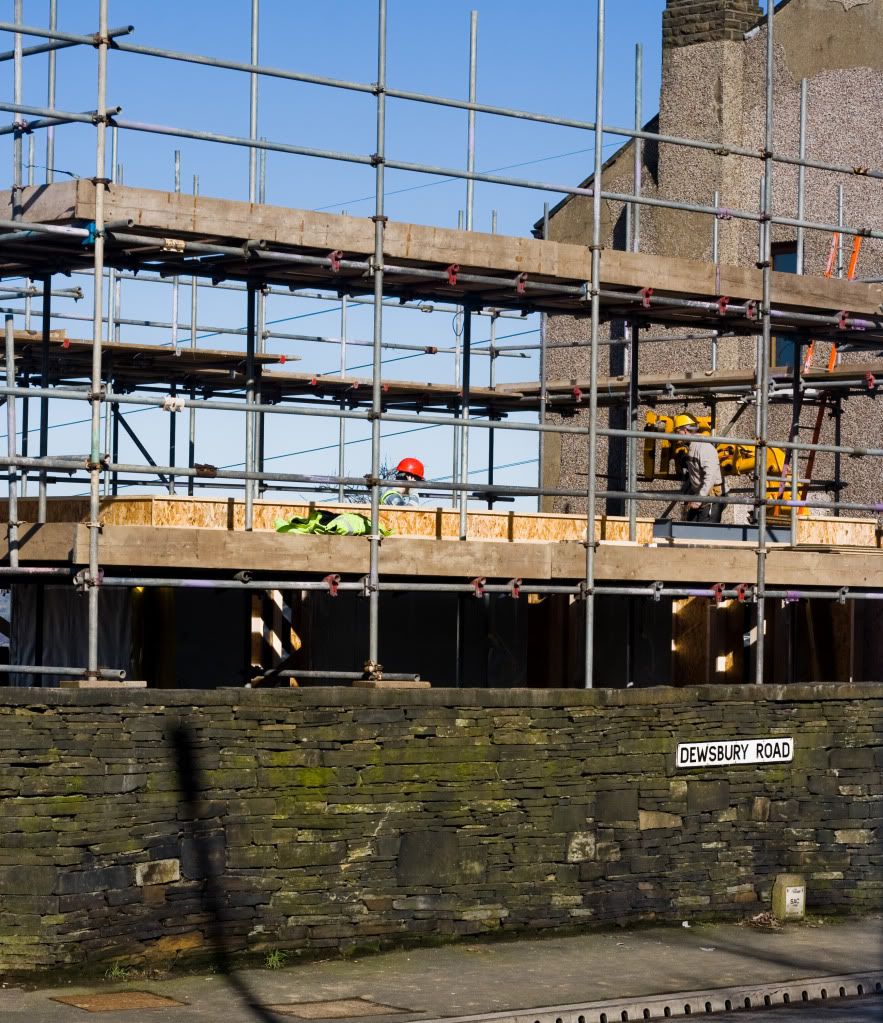 If you look really carefully you can see what our view used to look like through their new lounge window! Mind you look at that sky - literally on the 1st of March the weather changed.... leading me nicely into my next post!