Fancy having a go at HDR - this is where you take 3 photos, one with the correct exposure, one a stop under another a stop over and then you do some kind of technical wizadry in lightroom and photoshop combined to create a single image with the full range of tones from light to shadow giving you an image with high dynamic range (hdr). There is also a method called tone mapping which takes a single RAW file and uses dodging and burning on shadows and highlights to give a wider range of tones, creating a similar but less intense effect. Two schools of thought on the whole hdr thing some say it should be subtle others think if you are going to do it make it show. Not decided myself have seen examples of both that I love. Anyway here are my first two attempts at tone mapping.


Not very happy with this the big dark patch in the middle of the path stands out too much and the hills in the distance look a bit rubbish.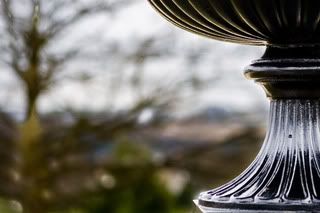 Like how the urn turned out on this, think the tree looks a bit odd. But its worth recording first attempts if only to see how things improve! Here are the two urn photos next to one another so you can see the difference the tone mapping makes.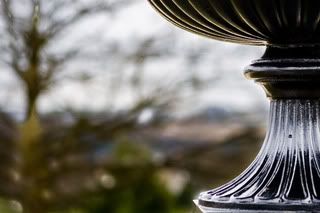 And the two park views:


This one shows the contrast far more - the colours just look much punchier.

Walking along the canal to Brighouse this afternoon and going to take some photos to have a go at proper hdr with oh and maybe a valentines themed photo too!