Ingleborough
North Yorkshire with rain on the hills
Ingleborough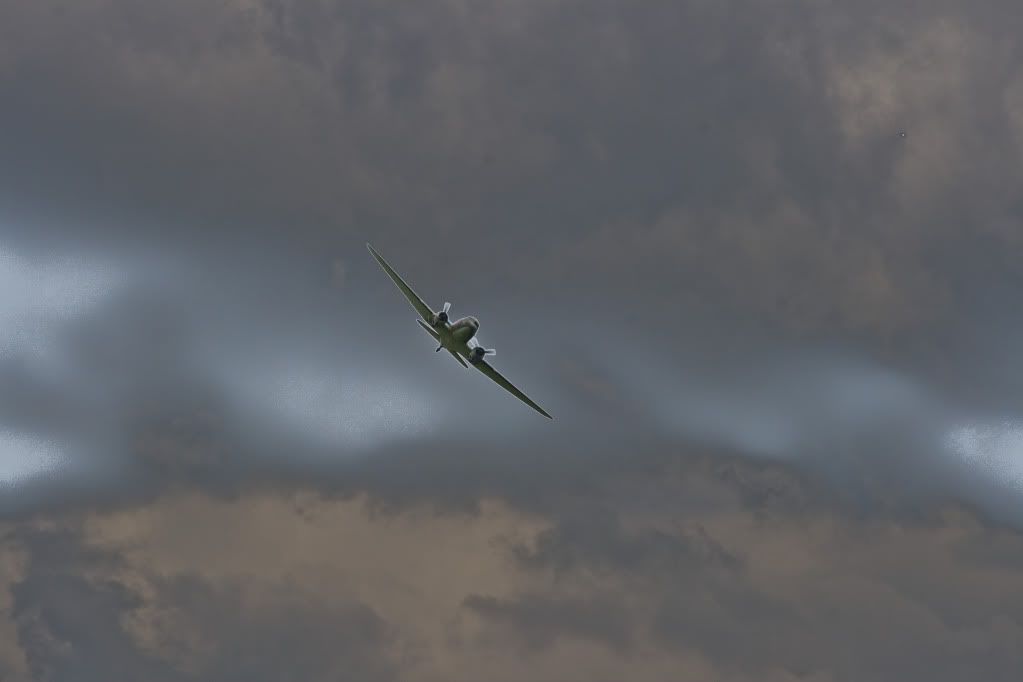 Fly past!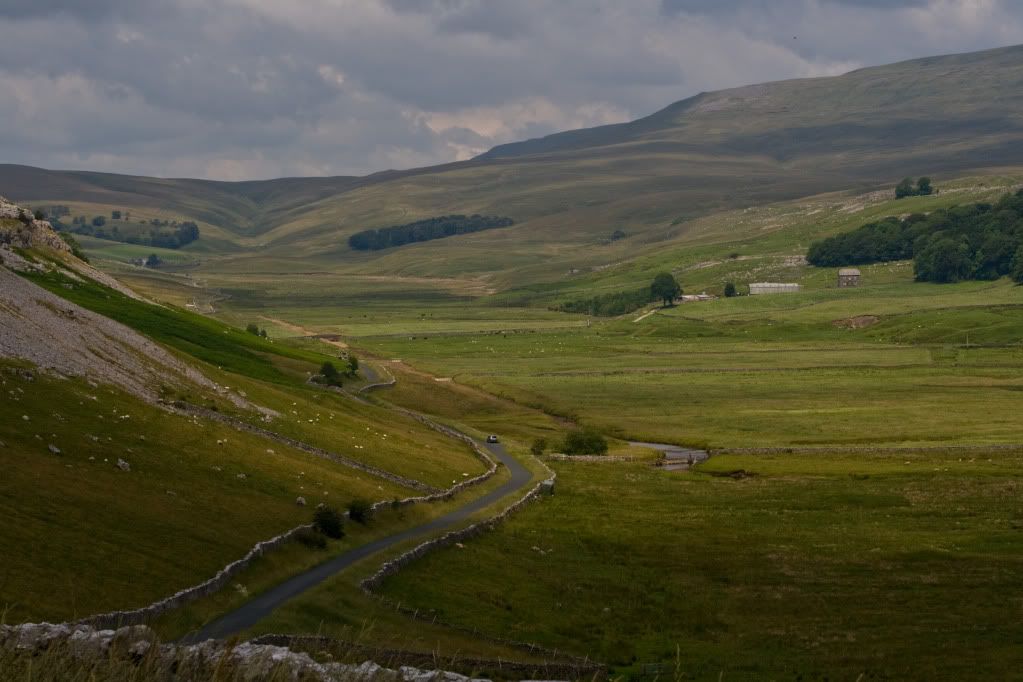 Classic Dales Scenery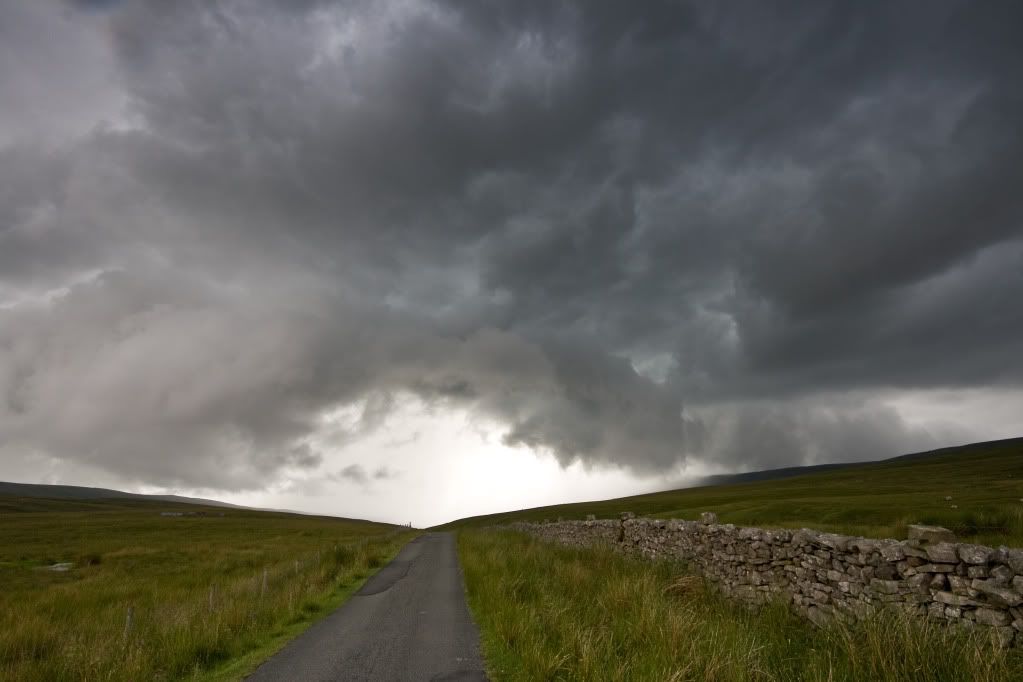 Storm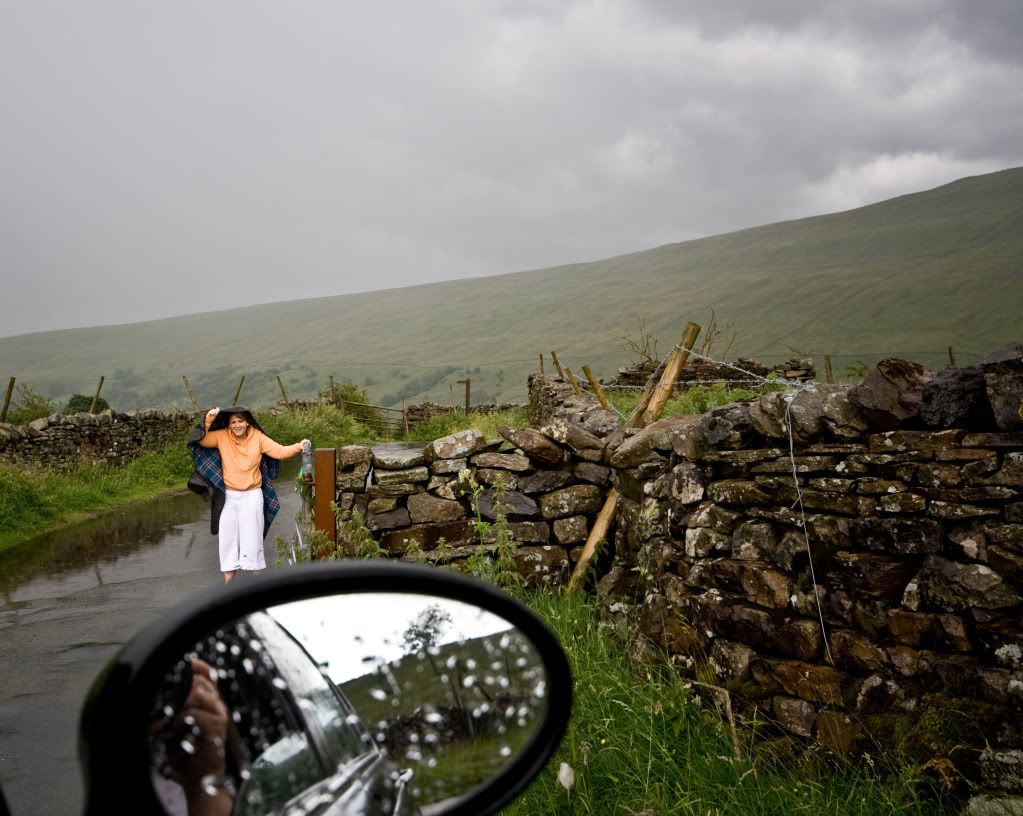 Poor Em!
Doesn't she look thrilled.
Steve is organising a Three Peaks Challenge in September, which involves the insane task of climbing the 3 of Yorkshires highest peaks, one after the other, in one day. I know crazy. Yesterday he decided that he needed to make sure he knew his way off Pen Y Ghent so Em and I dropped him off in Horton and decided to go to Ingleton. Unfortunately Ingleton was having a 1940's day and was heaving! On the upside Em and I inadvertantly joined the back end of the Military vehicles parade - Em waved! So we headed out of Ingleton and got lunch in a great pub and then decided to take a scenic circular trip back to Ribblehead on the way up the hill some huge plane was doing a fly over for the 1940's day and I was in a prime place to take a snap - all very Battle of Britain! You know what they say about the best laid plans..... We got to a very high bit on the moors and the storm rolled in behind us, all very dramatic, then the wind came up and then the heavens opened, unfortunately we were on a small gated road and Em had to keep leaping out in her sandals to open and close gates - luckily we had a waterproof car rug in the boot which served as a mac, she makes a cute bag lady! Then it went really wrong and we got totally lost, long story short Steve was less than impressed that at the end of his 10 mile walk he had to wait 40 mins for us to pitch up to drive him home, oops! I don't think going thigh deep in a bog at one point helped much either to be honest.