will go down in history as the date that I first triggered Tom's diabetes!! Instead of a cake I decided to make him chocolate chip cookie dough brownies. In that great American tradition that if one thing is good and another is also good if you combine them then what you end up with is great - so take a pan of brownies and top them with cookie dough and chocolate chips and listen to the sound of your arteries furring up and feel the exquisite pleasure of your heart struggling to beat!

First melt a whole 250g grammes of butter over some water with 200g of dark chocolate.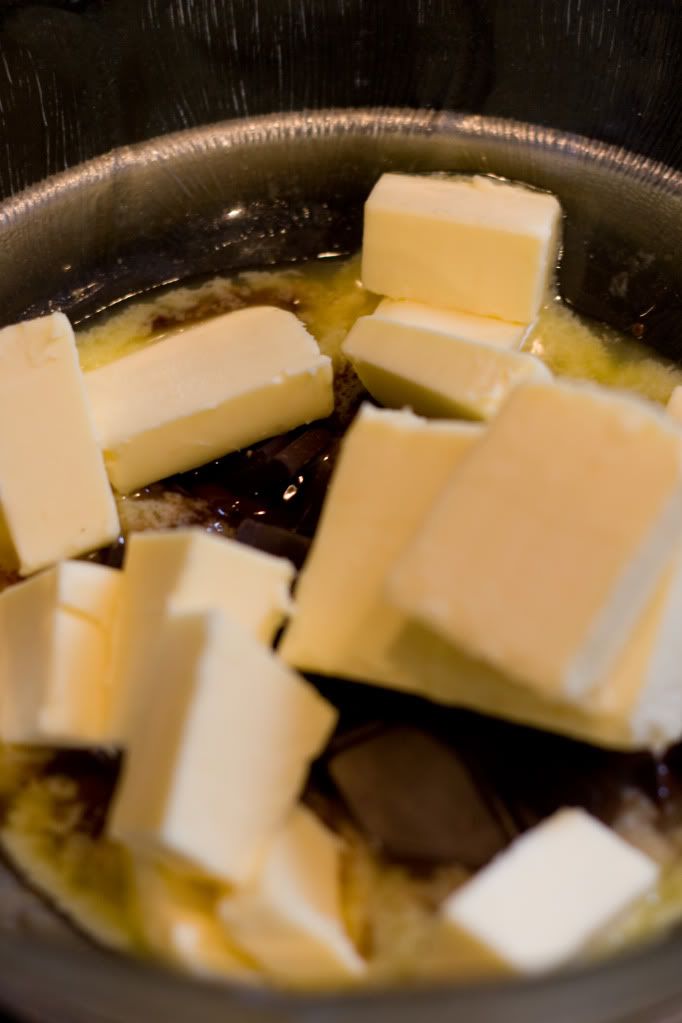 Add some chopped nuts - they have healthy fats you know!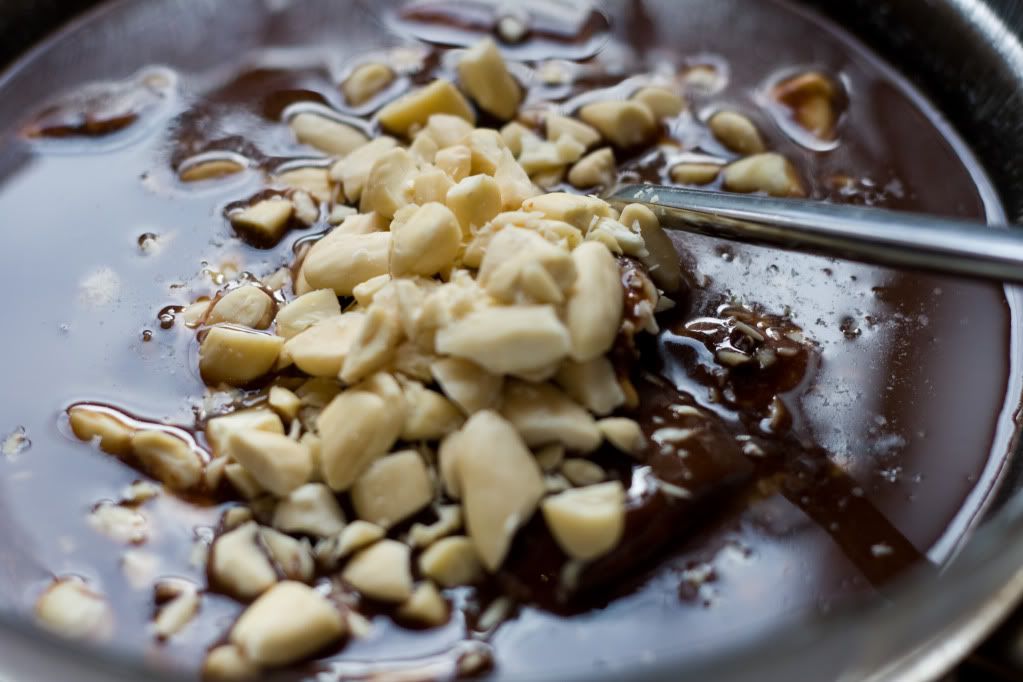 Pour this over 65g of flour, 320g of sugar and a shed load of cocoa powder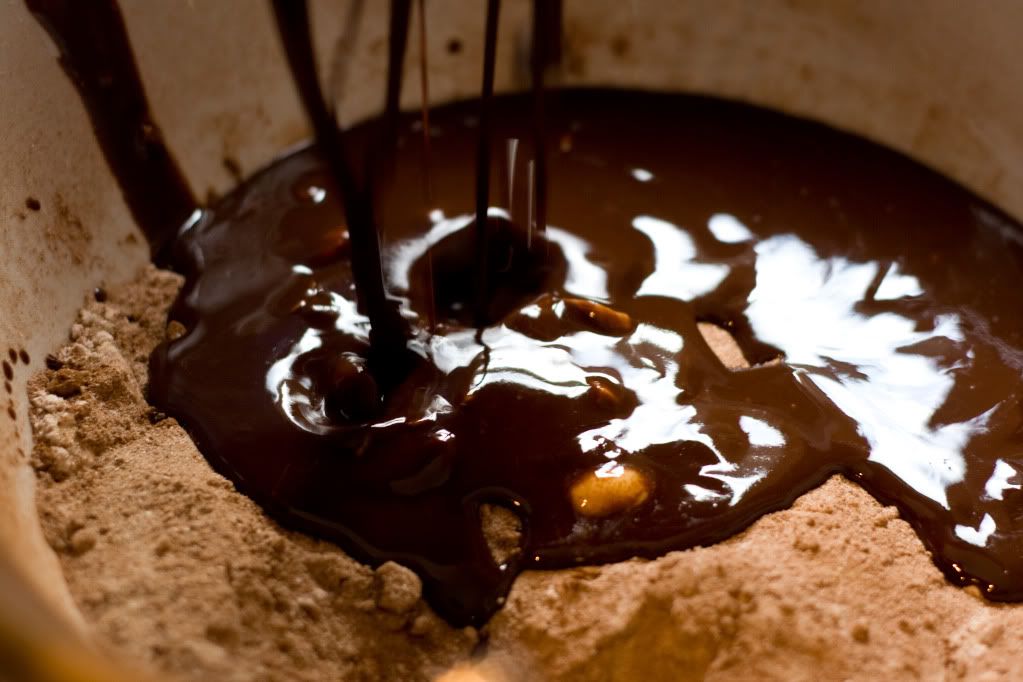 Mix well. mmmmmmmmmmmmmmmmmm.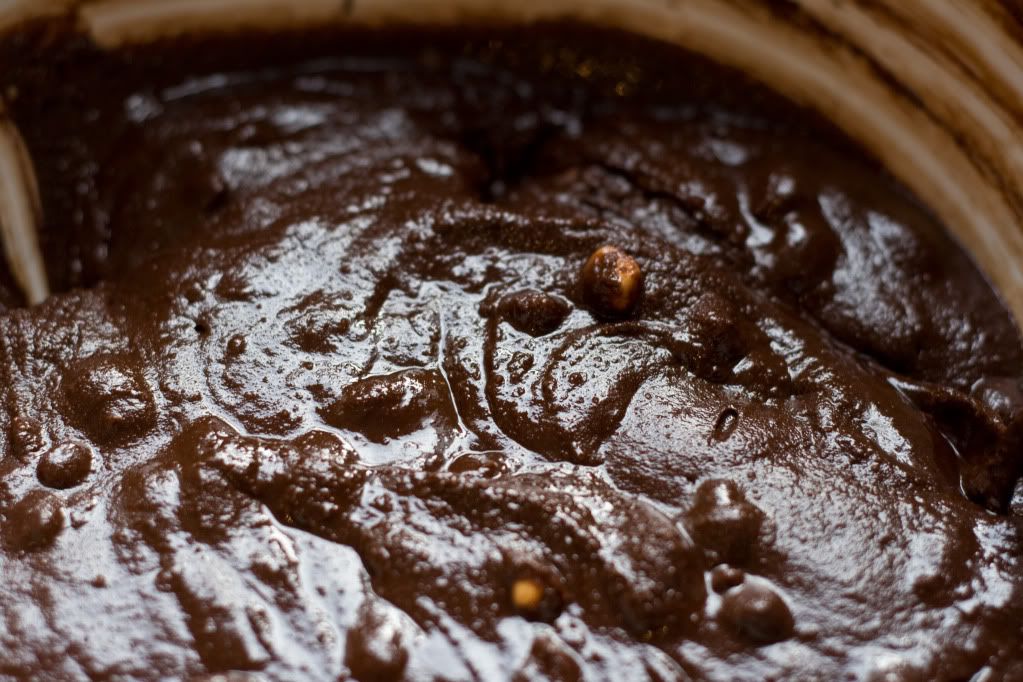 The plan now is that you bake this for 5-10 mins less than your brownie mix would normally need. Whilst it is baking you mix another 250g of butter with another plantations worth of sugar and some flour to make a cookie dough. You are supposed to dollop or spread the cookie down onto of the brownie mix. Have you ever made brownies - they are NOT set when they come out of the oven so its a bit like the first time as a married lady you make shepherds pie - the mash splurges all the mince out of the dish and onto the work top! I resorted to plopping little flattened lumps of cookie dough onto the brownie mix. Then Tom helped add the chocolate chips and white chocolate chunks. Gilding the lily being the order of the day!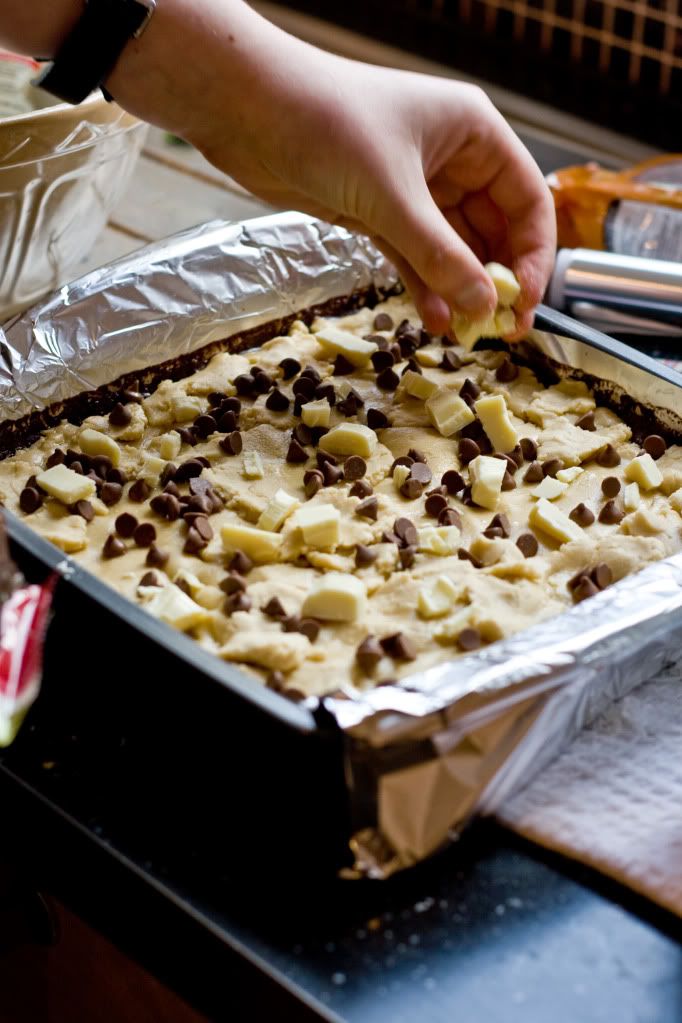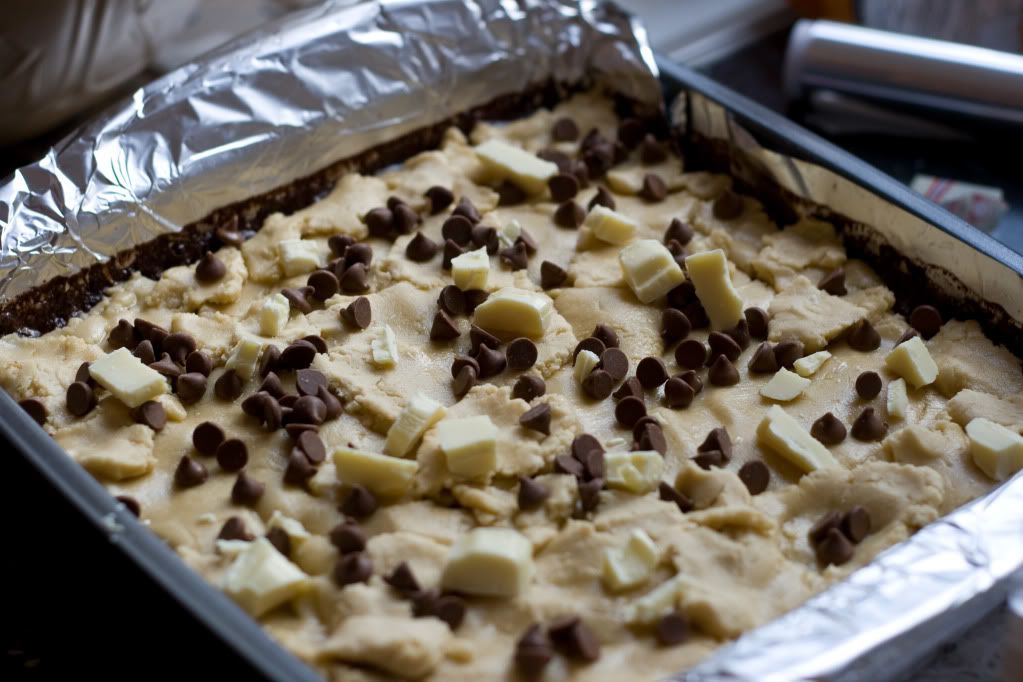 All ready for the oven.

As there was a considerable amount of cookie dough left over I decided that we needed a batch of choc chip cookies too! Inside of me there is a thin girl trying to get out - I can usually shut the skinny bitch up with a cookie!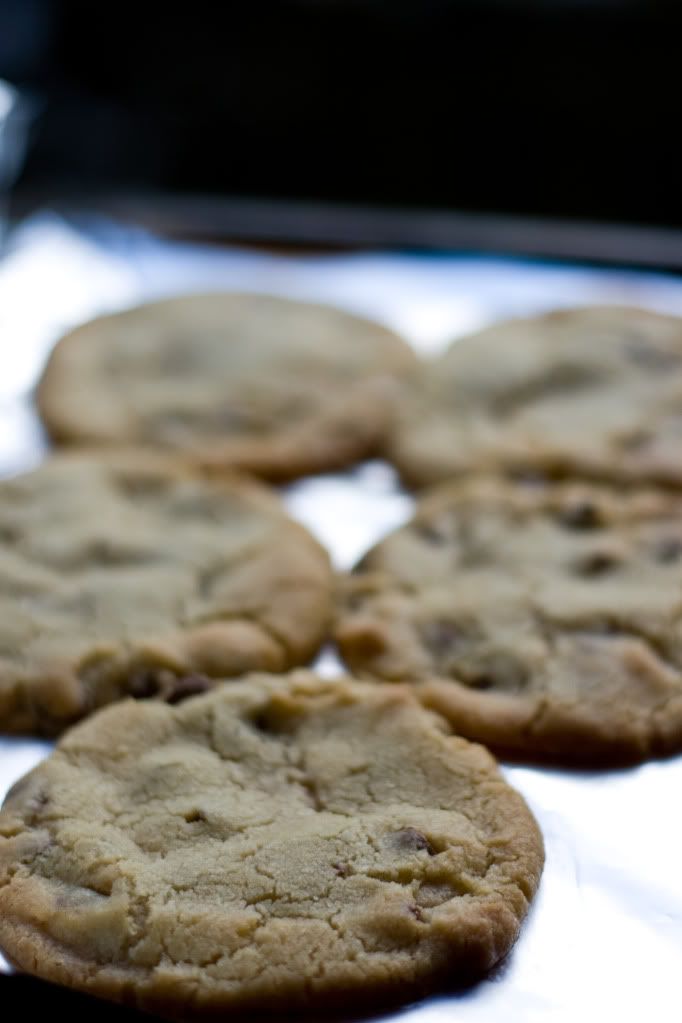 The plan with the brownie is that you just bake it long enough to cook the edges of the dough and melt the chocolate. Any attempt to eat this before it has cooled sufficiently for the butter to harden will result in instant feelings of nausea!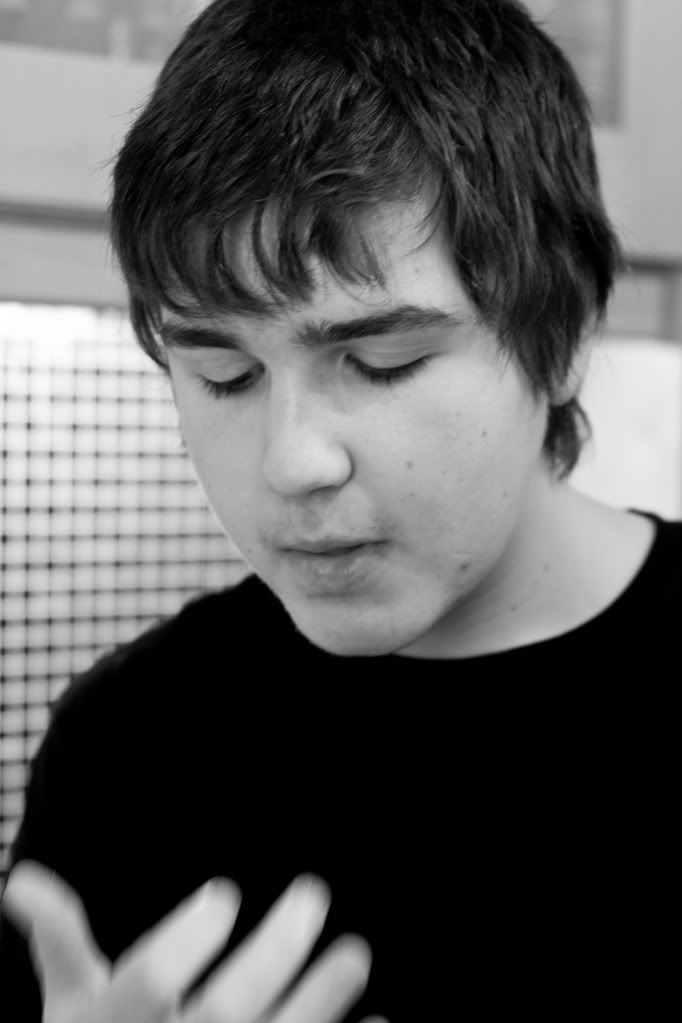 As a result it was decided that the cookies had to go first.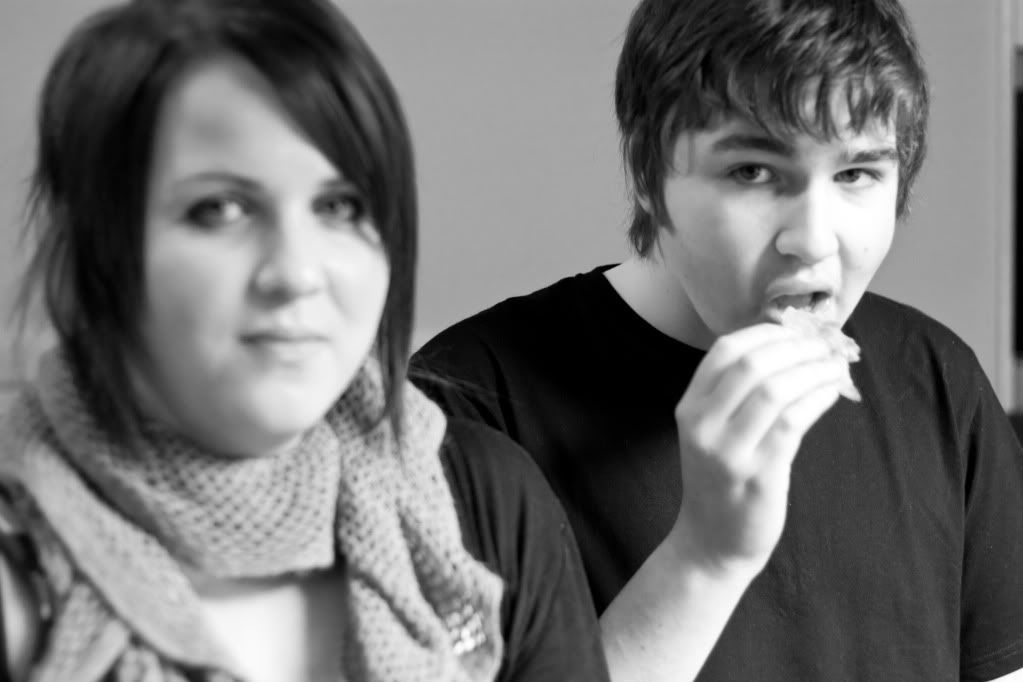 I think they liked them!!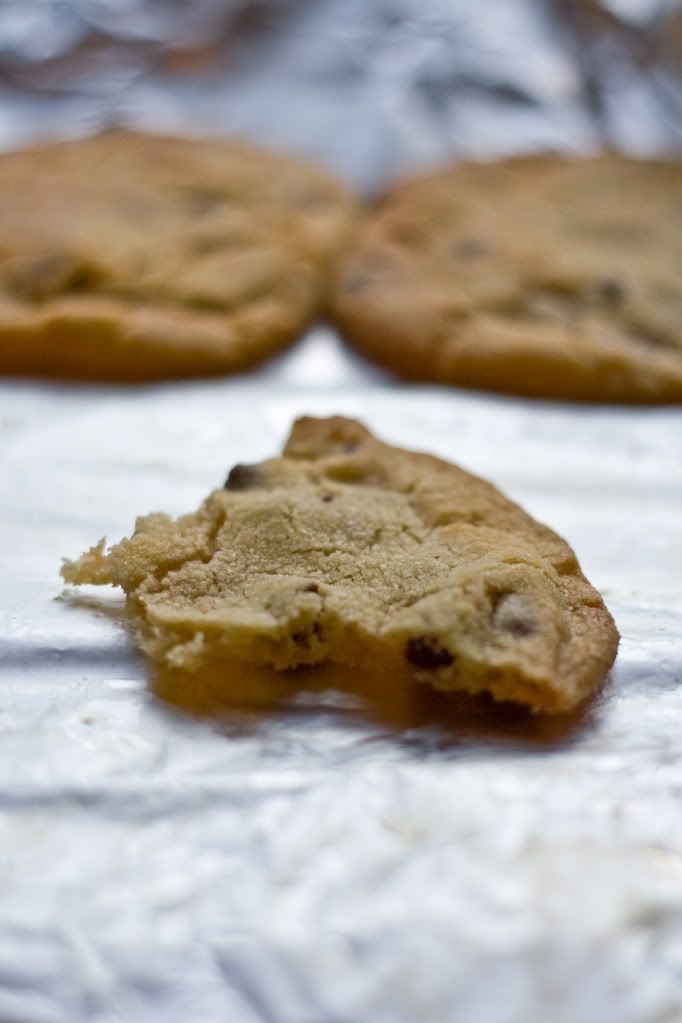 Now that we were all feeling really really ill it was time for Tom to open his cards and presents.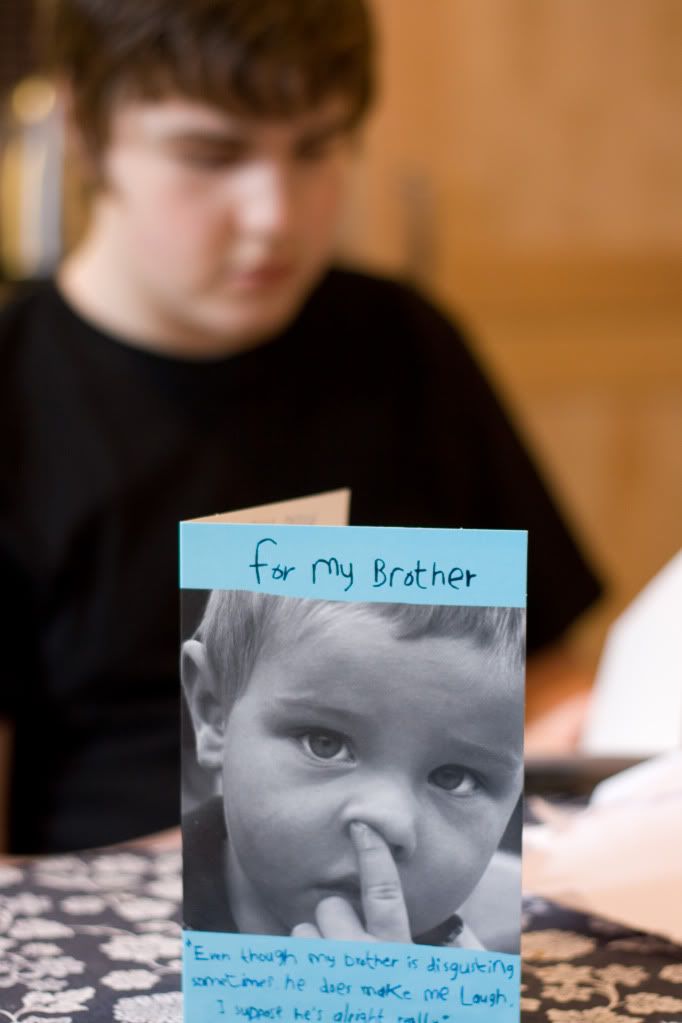 Emily's card was suitably offensive!

And he liked the one from his Granny and Grandad, been a while since we have had anything with the very hungry catepillar in our house!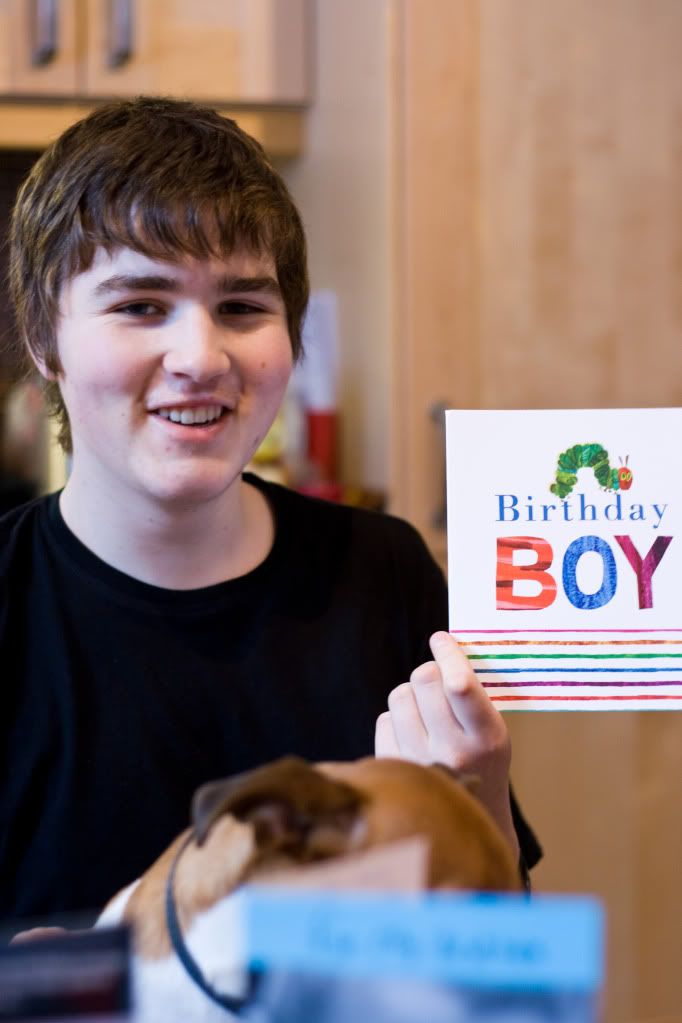 Em refused to let me leave the shop until I had bought this card for Tom.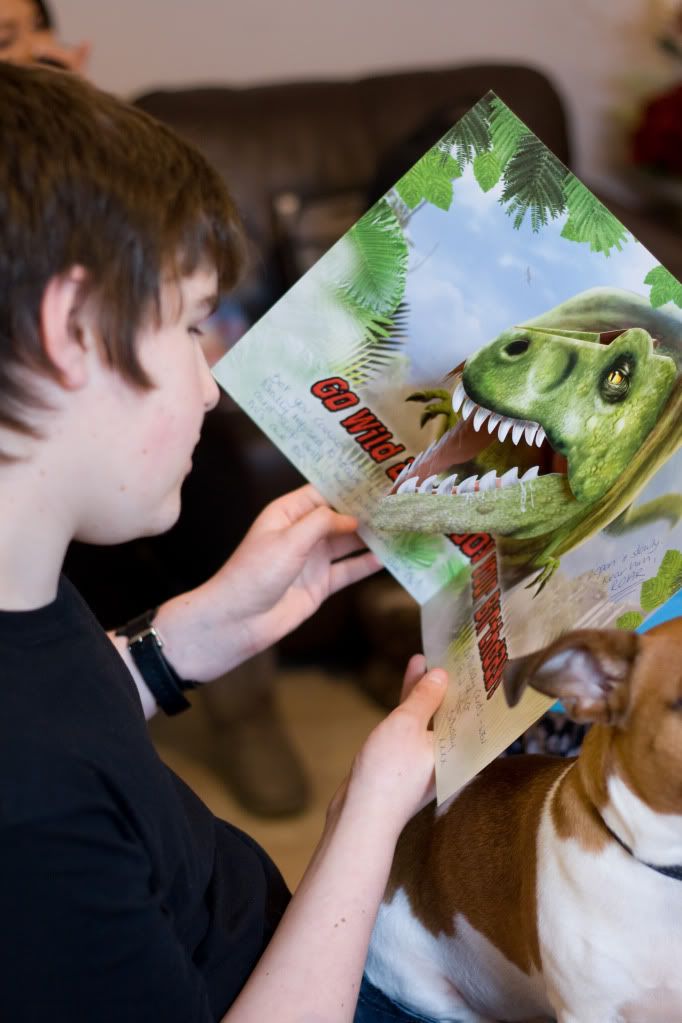 We also got him a metal model that will sit nicely with his collection of quirky things.



And finally the finished brownie...



For Tom's special birthday dinner at his request we had roast venison, parmentier potatoes, green beans and a redwine and redcurrant sauce - how sophisticated is this boy?!
Happy birthday Tom, love you.