Sometimes I take photos and I'm really blah about them. Usually I use my 50mm for portraits and my wide for landscapes. Today I whacked the zoom onto the camera and braved the permafrost that Upper Edge has become and you know what, not so blah. Not very blah at all in fact. If photography is about light and contrast winter snow and a setting sun provide the both in abundance and you'd have to be beyond useless not to get something fab from them. I am an honest kind of a gal, purty much!, so will confess where I have tweaked and cropped on the photos below and on some of them you'd have to be wearing a balaclava backwards not to spot it but where nature provided and my skills measured up Lightroom was redundant.


See what I mean? Glowing sky meets cool, cool snow. Without boring you to death light is different colour temperatures - that sky? well hot. The snow? brr chilly. Red against blue. So to expose for the snow to be the right colour the sky would become white hot (over exposed), expose for the sky and the snow disappears. Lightroom knows that I am no way good enough to deal with that so provides a nifty bit of kit which means I can filter certain areas of my photo - in this one I filtered the sky and reduced the exposure, as I had exposed for the snow when I took the pic. That puts all the detail back into the sky, then I increase the colour saturation and you get to see what was actually there, and visible to the naked eye, but beyond something as basic as a camera. Does that make sense?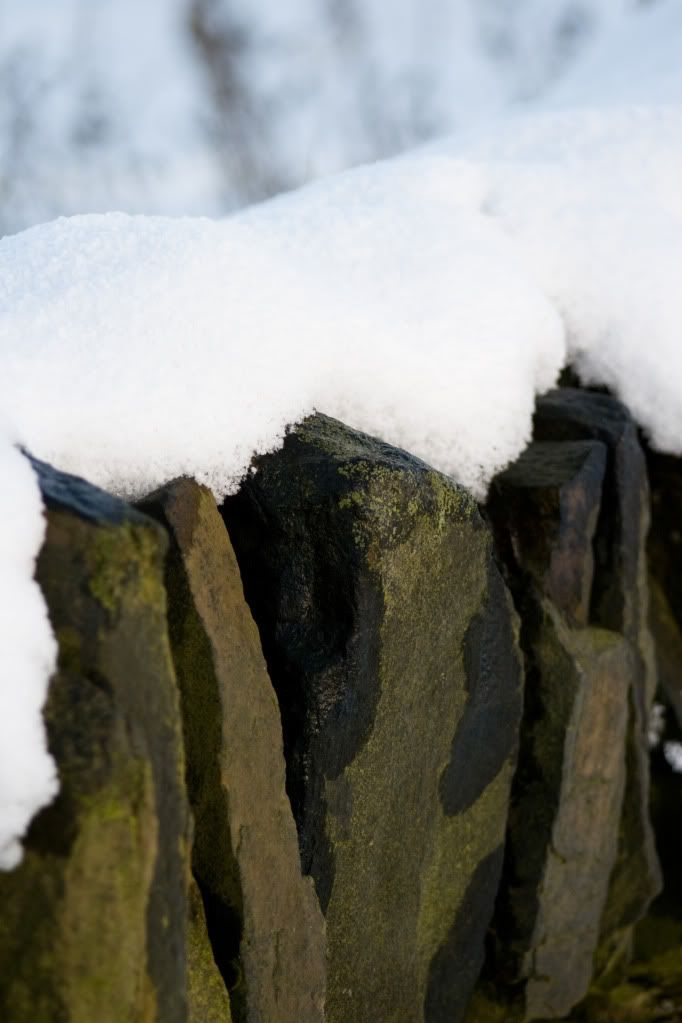 I'll belt up now ok.



You didn't really think I would did you? Just tweaked the sky on this.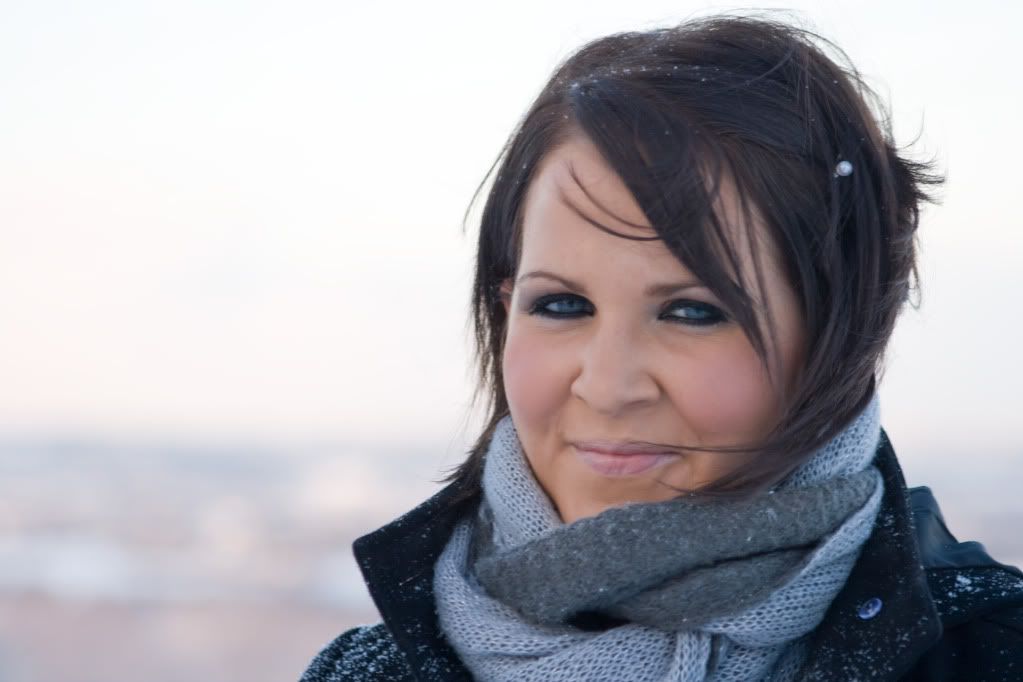 f-f-f-freezing!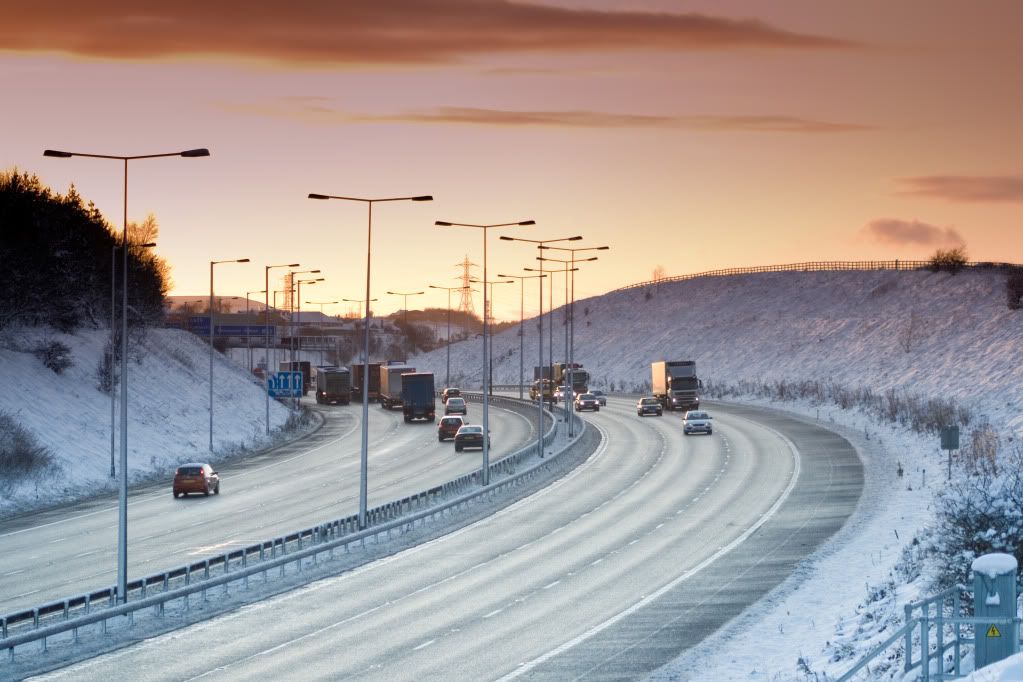 Backward balaclave moment! Clearly the sky has been "dealt with" and I have added some fill light to the foreground too.



This time not shooting into the sun just catching its glow on the clouds no tweaking required.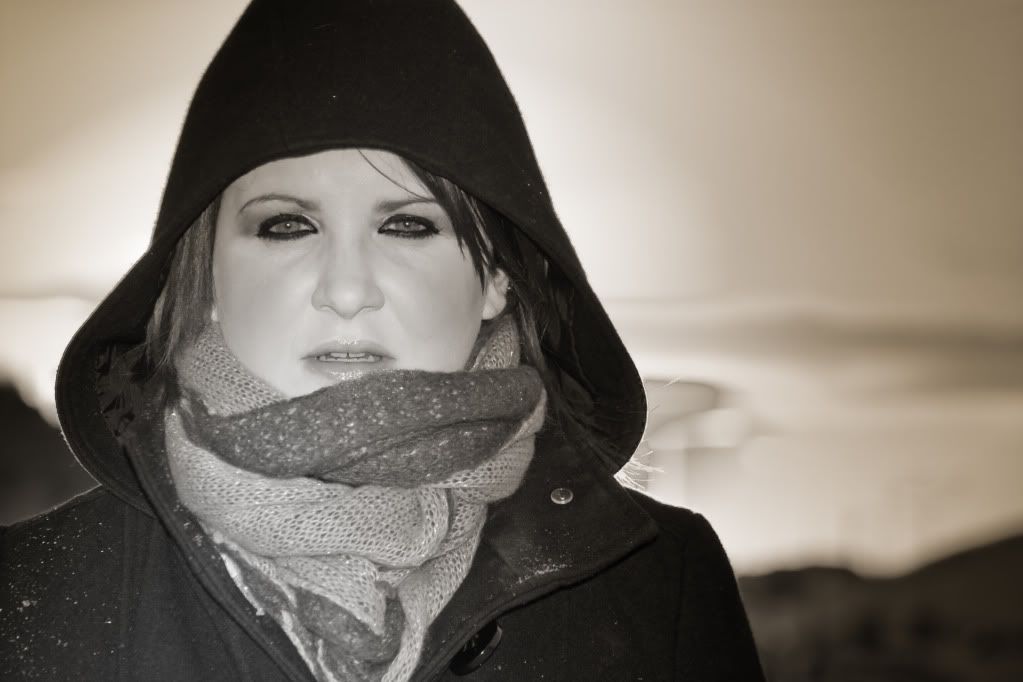 Worked to death, frankly. Photography as art. I love it, I guess its fake as in not "true" but the glow from the sun setting behind her was really there, it just wasn't sepia!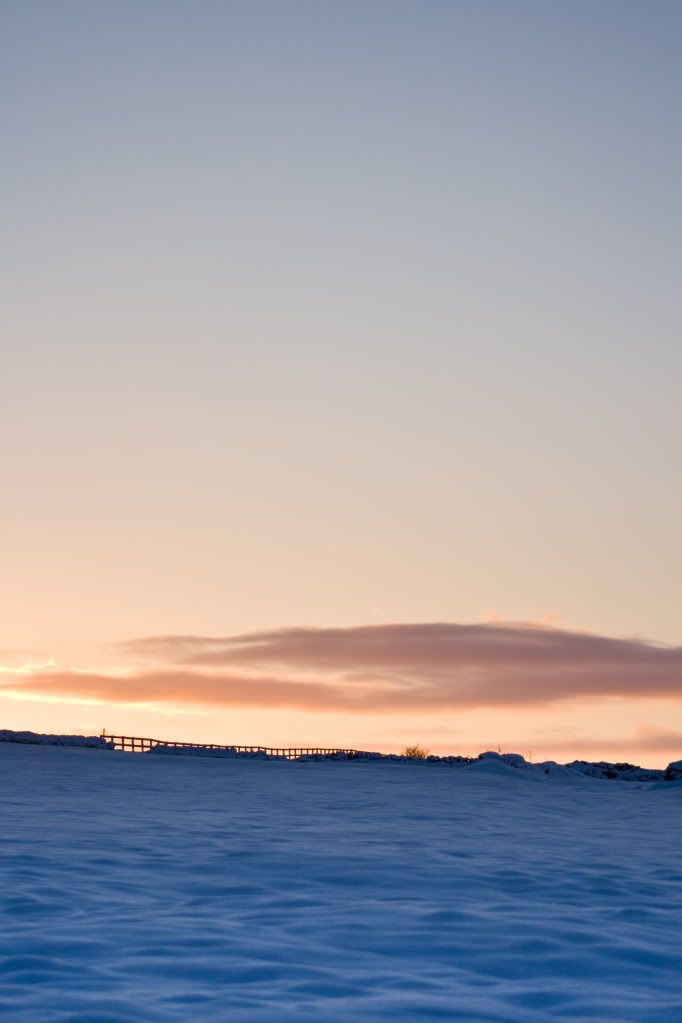 bit of a bump in contrast and a slight blip on sky colour but not much else - wasn't it a stunning sunset. Bloody freezing too!



Other people had to work - spraying poo. No breeze and very cold air doesn't half make that stench linger. (if you are farmer'ish excuse my total lack of agri knowledge, well it's not like I work on a machinery magazine or anything is it!!)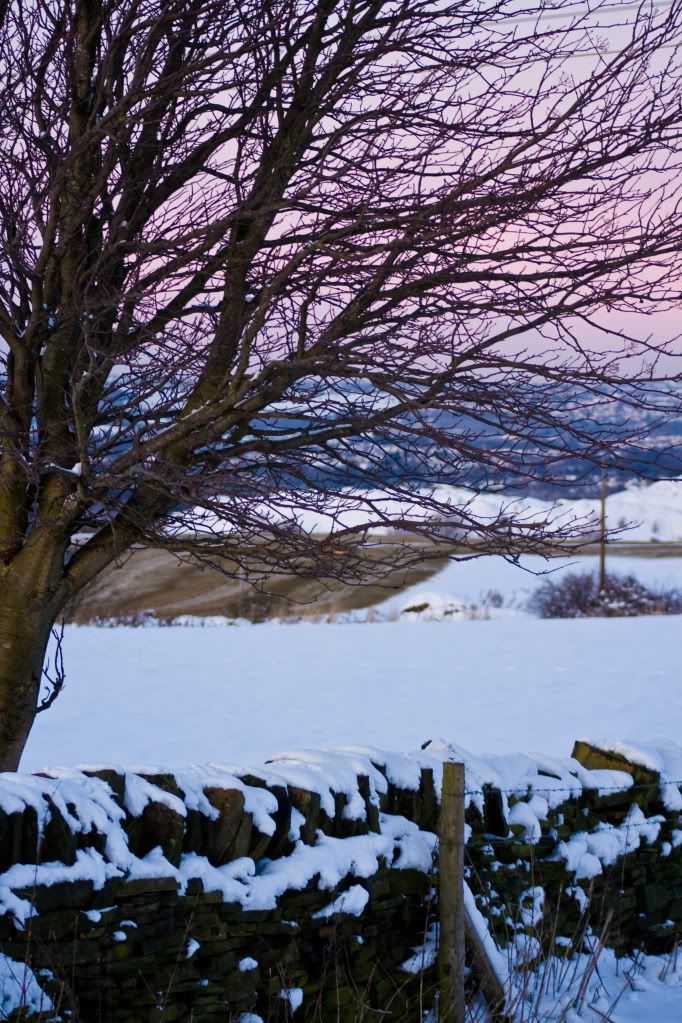 Note lovely pink sky. Note also nasty brown sheeeiit on field in background!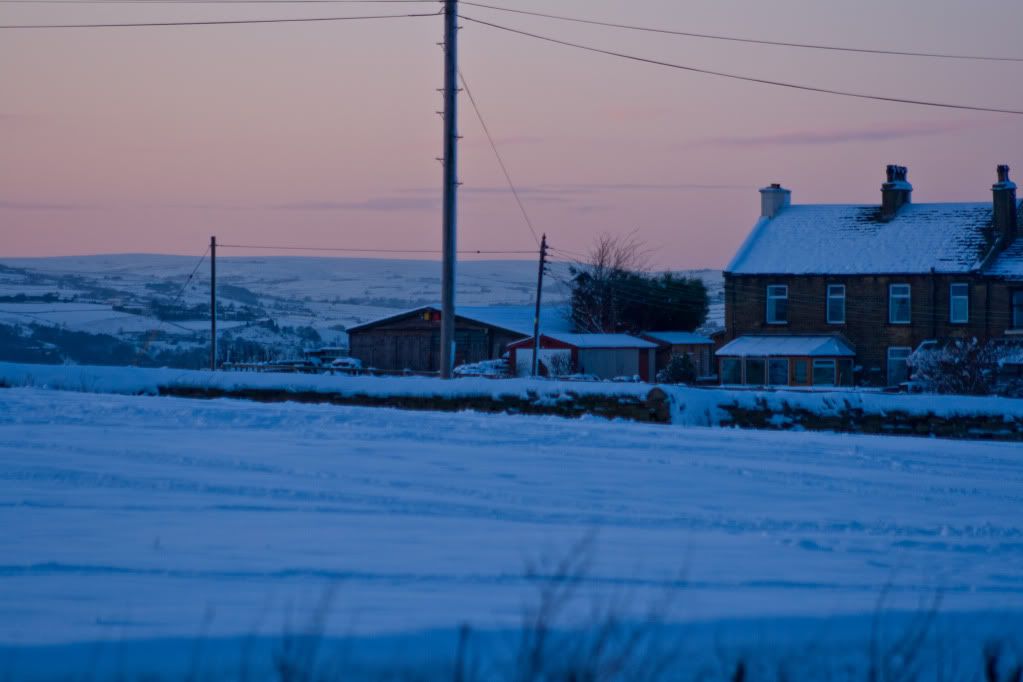 Back to pretty.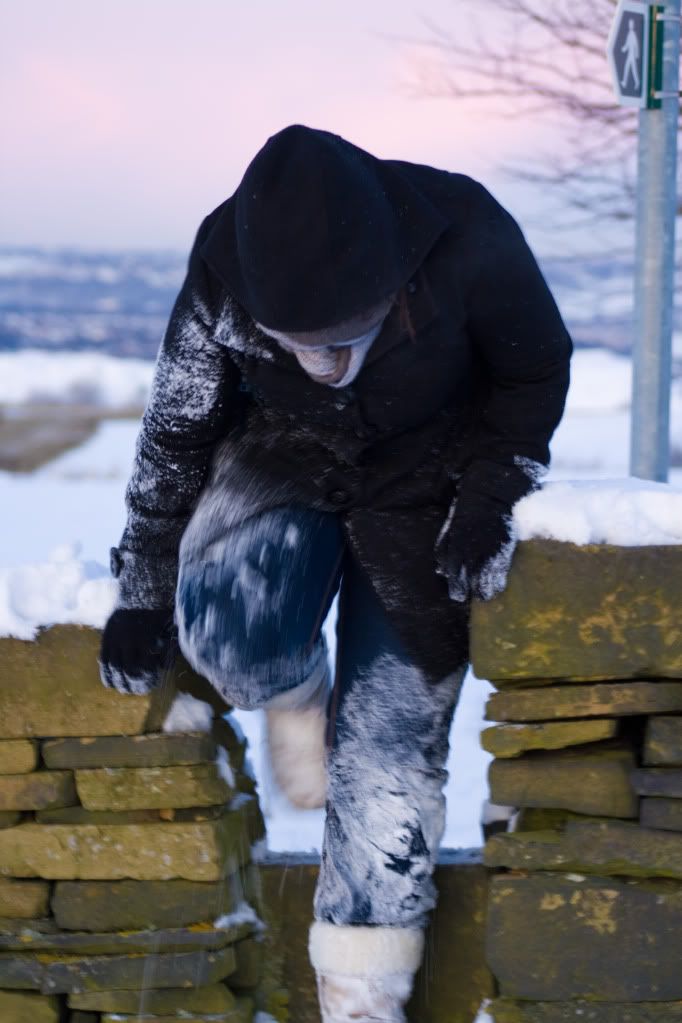 And straight into dumb. If I was to say that this photo was taken moments after my beloved daughter had said to me "I love the idea of elves. Just imagine if behind that wall there were loads of elves all hiding." you might well anticipate what came next. (at this point its worth mentioning that she is nearly 18 and at the time was sober as a judge.) She then decided to leap over the wall and "walk like an elf". Completely forgetting that she is a) crap at leaping over walls and b) likely to fall over her own feet asleep.



Dozy mare.



This is pretty much untweaked, just a slight bump in contrast. I love the sky and the hole in the snow around the stem of the grass.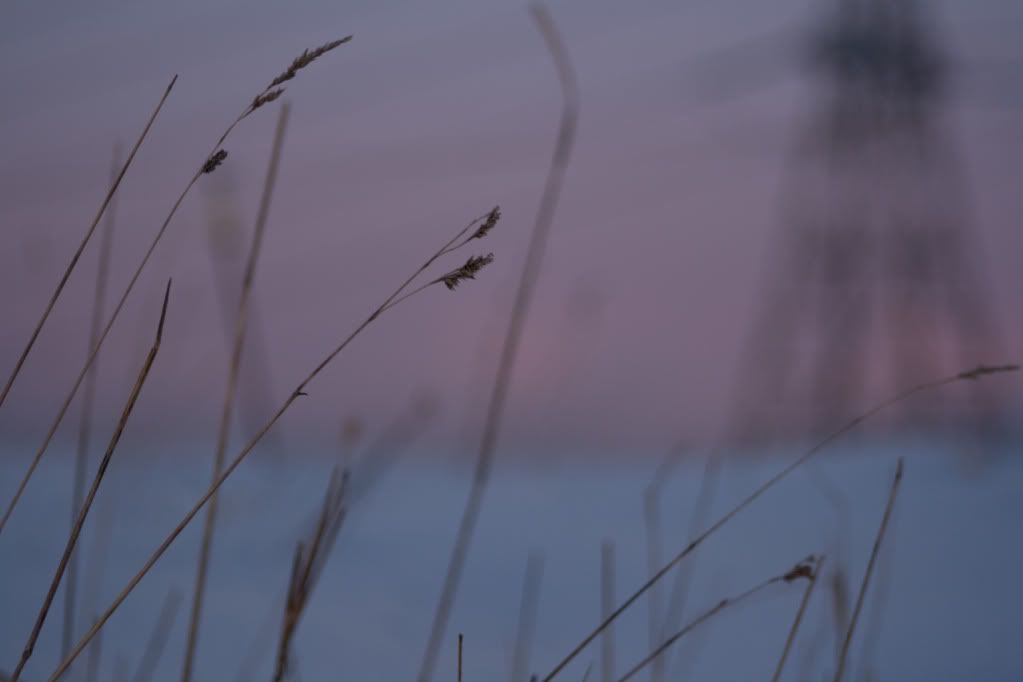 Pylons can look good in photos.



Speaks for itself.



Again nothing done apart from some subtle enhancement of what was already there.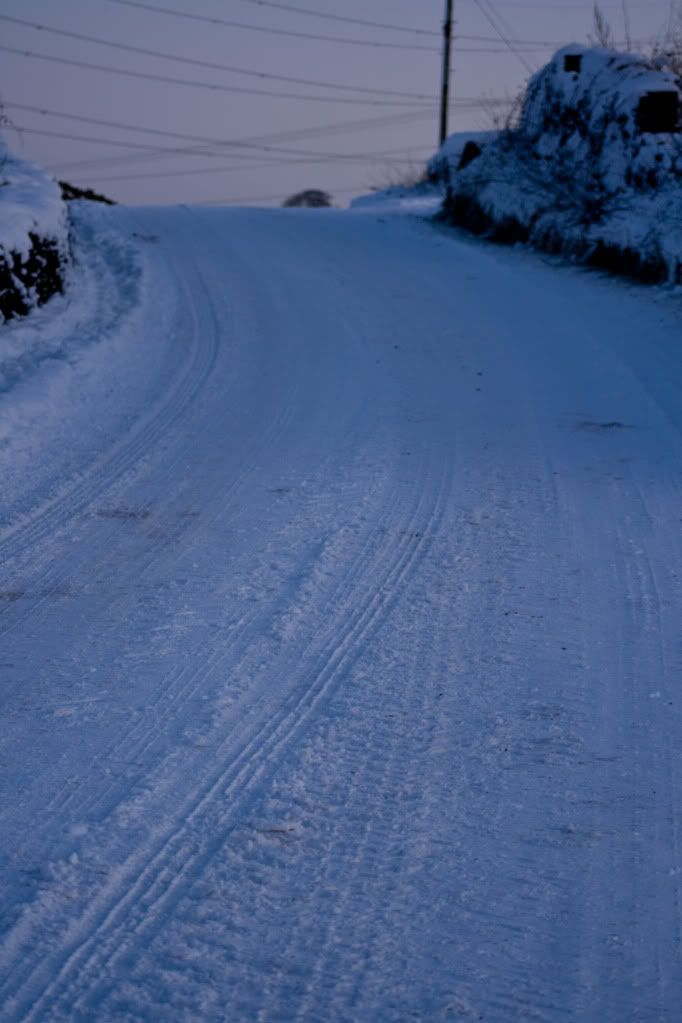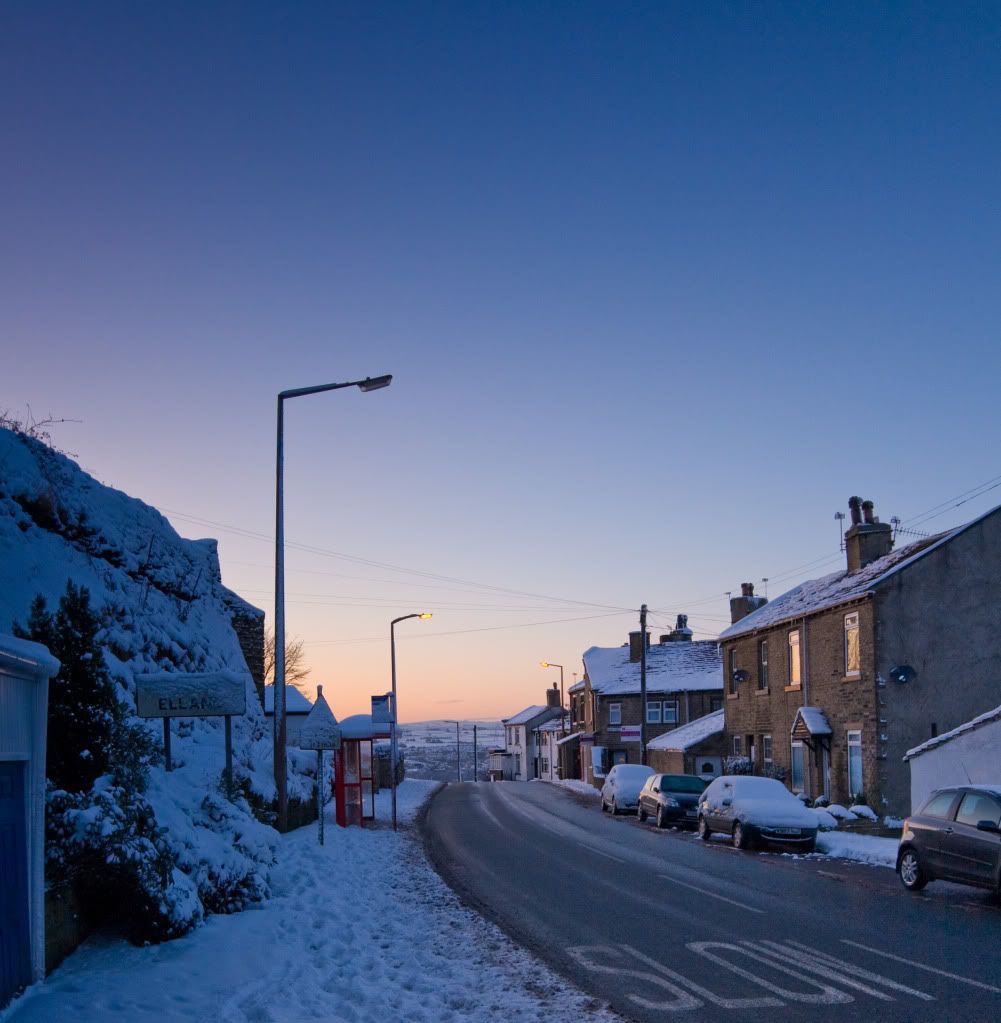 And finally a barrage of fixings. Cropped, fill light, sky filtered to reduce exposure, increase clarity and saturation yadda yadda. Nice though?