My favourite day of the year, I love the excitment and the expectation, as near to being Christmas as possible without actually being there, wonderful! Had a brilliant day that began at 5am checking the amount of snow that had fallen over night with Em, another 3 inches so no way she could leave for work at 7am. Went back to bed for a couple of hours - what incredible bliss!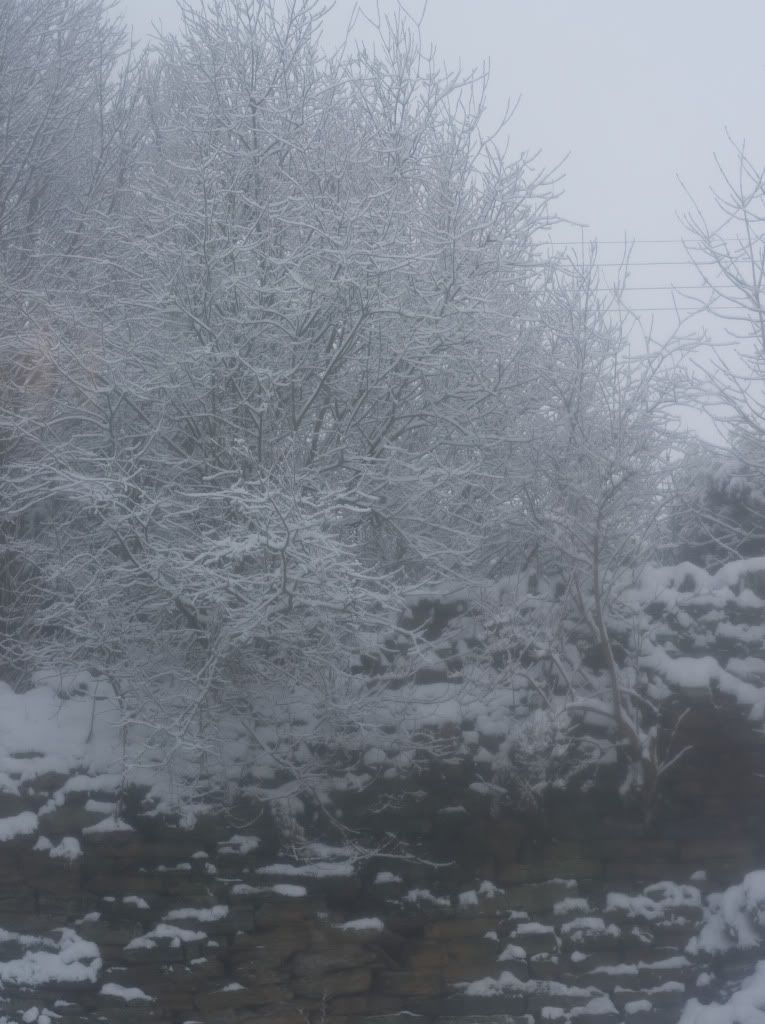 Snow from the kitchen window.

Steve had a load of ironing to do.



We have so many traditions in our house that revolve around food; champagne and canapes after mass on Christmas Eve, brioche and pain au chocolat whilst we open the presents, devils on horse back and sausages in honey and sage with a bottle of bubbly mid morning and the obligatory home made chestnut stuffing! I had already made the stuffing so started with the ham, filled a saucepan with water and Christmassy things to boil the ham, then made a glaze from brandy, mustard, orange and honey to drizzle over it before baking, very pleased with the result!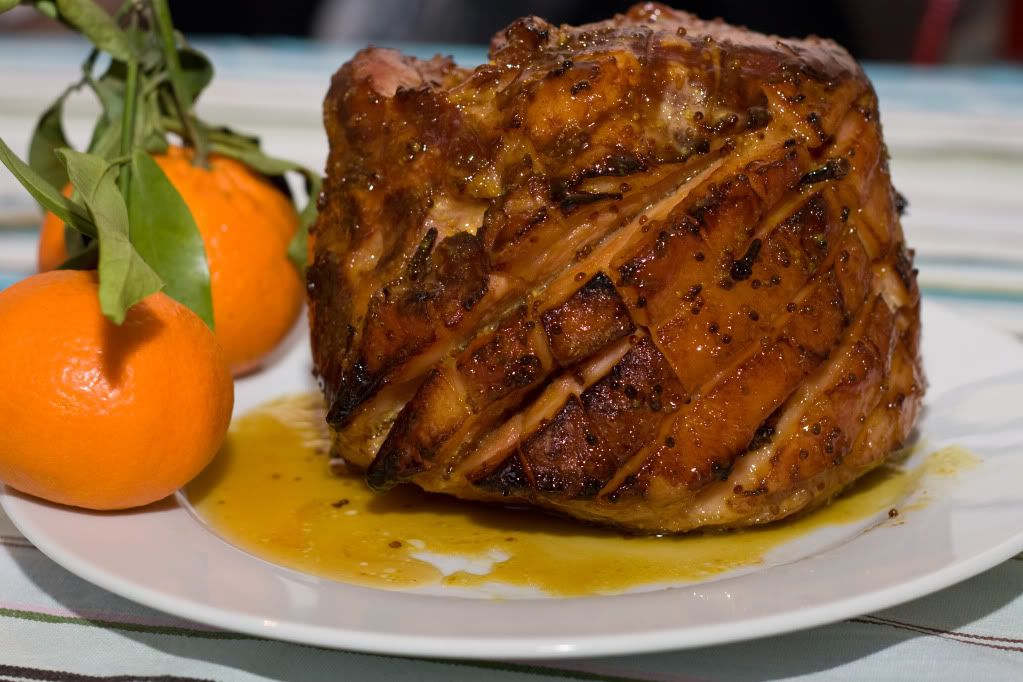 This year we had a turkey, in the past have stuck with a free range chicken. Ness always brines her turkey a la Nigella so thought I would give that a whirl. Stuck 3 kilo turkey into a black bin bag, in a laundry basket, added 6 litres of water, cinammon sticks, oranges, peppercorns, bay leaves, onions, honey etc and left it to bathe over night. Looks like its drowning. This photo was taken 30 seconds before Em said "are you aware that thing is leaking raw turkey soup all over the kitchen?" Steve flew into action, hauled the recycling bin out of the cupboard, emptied it, gave it a hasty rinse and hurled the turkey in its bin bag into it as Em and I looked on, mouths agape in horror. Turned to Em and she mouthed "did I mention - I'm vegan?" Luckily the soaking in the recycling bin did it no discernable harm but I might just double bag it if I do it again!!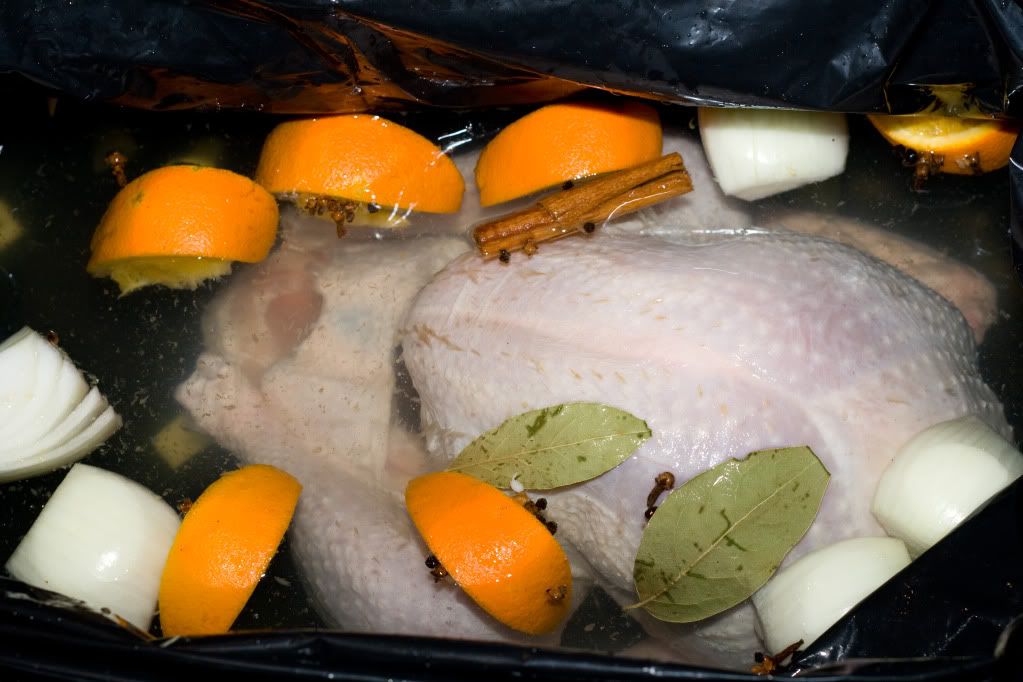 Prepped the hot canapes for Christmas morning and did the pigs in blankets for with christmas dinner and then decided that we had to make the most of the snow so went to the Wilderness with the sledge - not a great day for photos as it was very foggy but they are at least atmospheric! Steve, and Digby, built a snow man but didnt get photos as the battery ran out in the camera.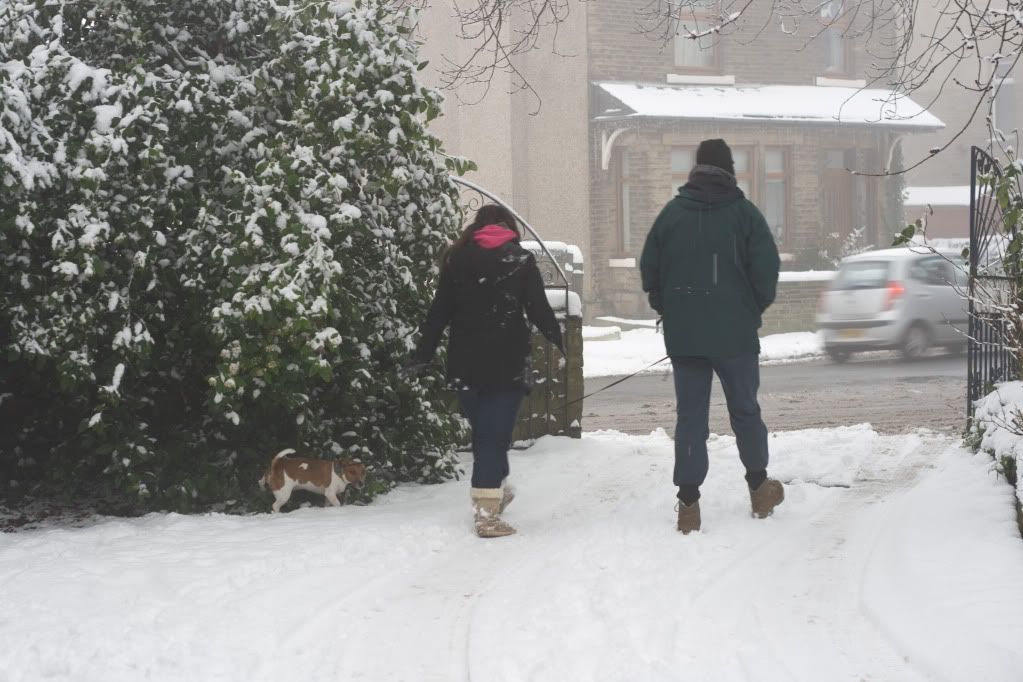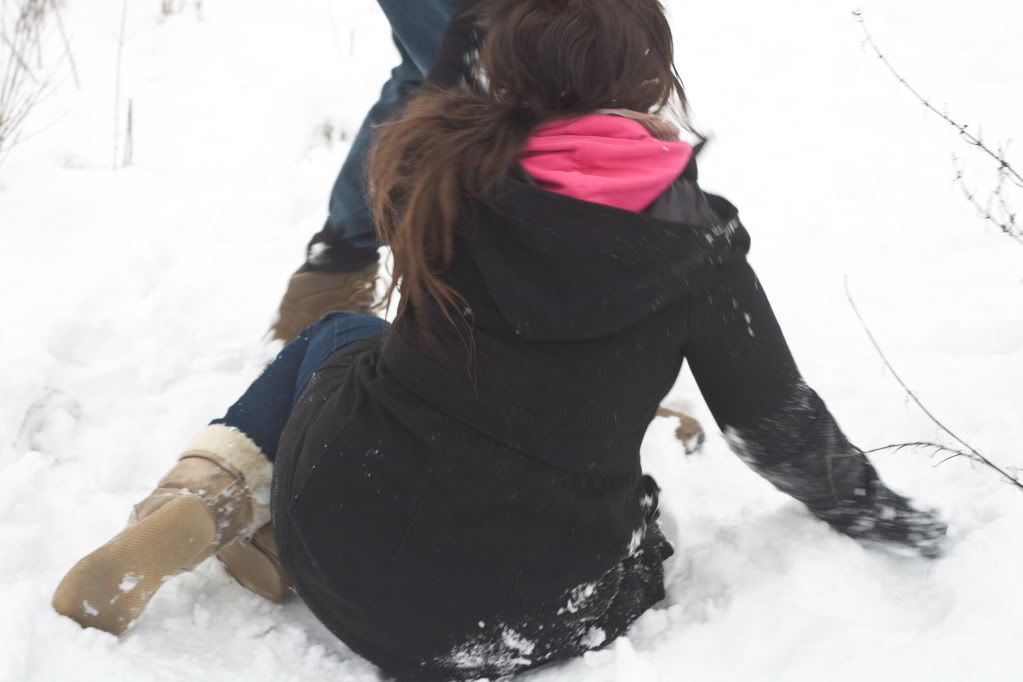 Em seemed intent on laying in the snow!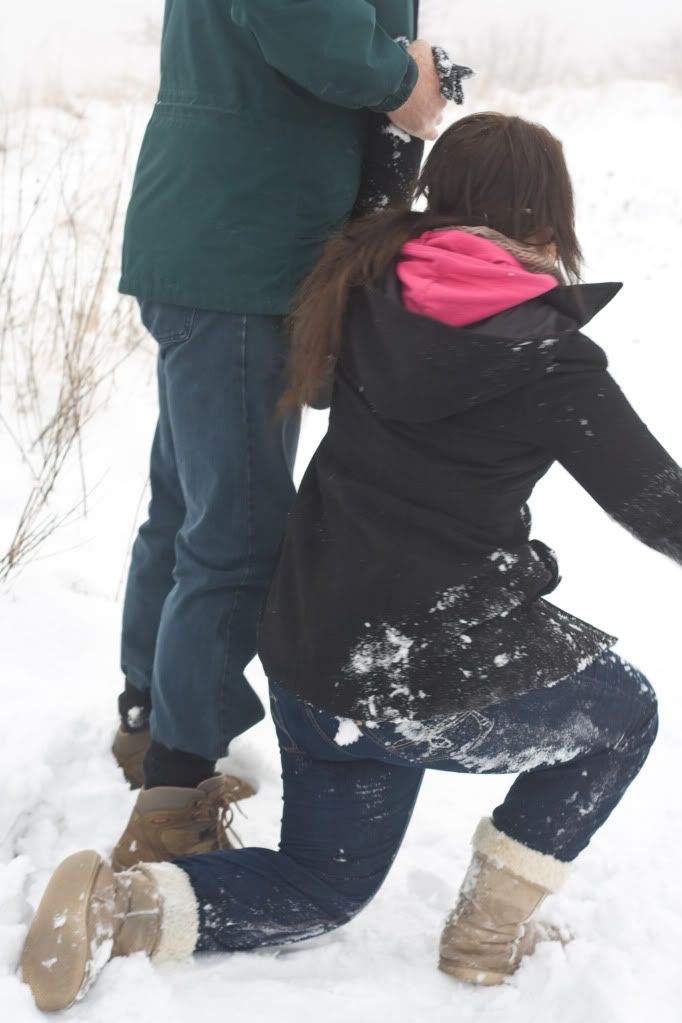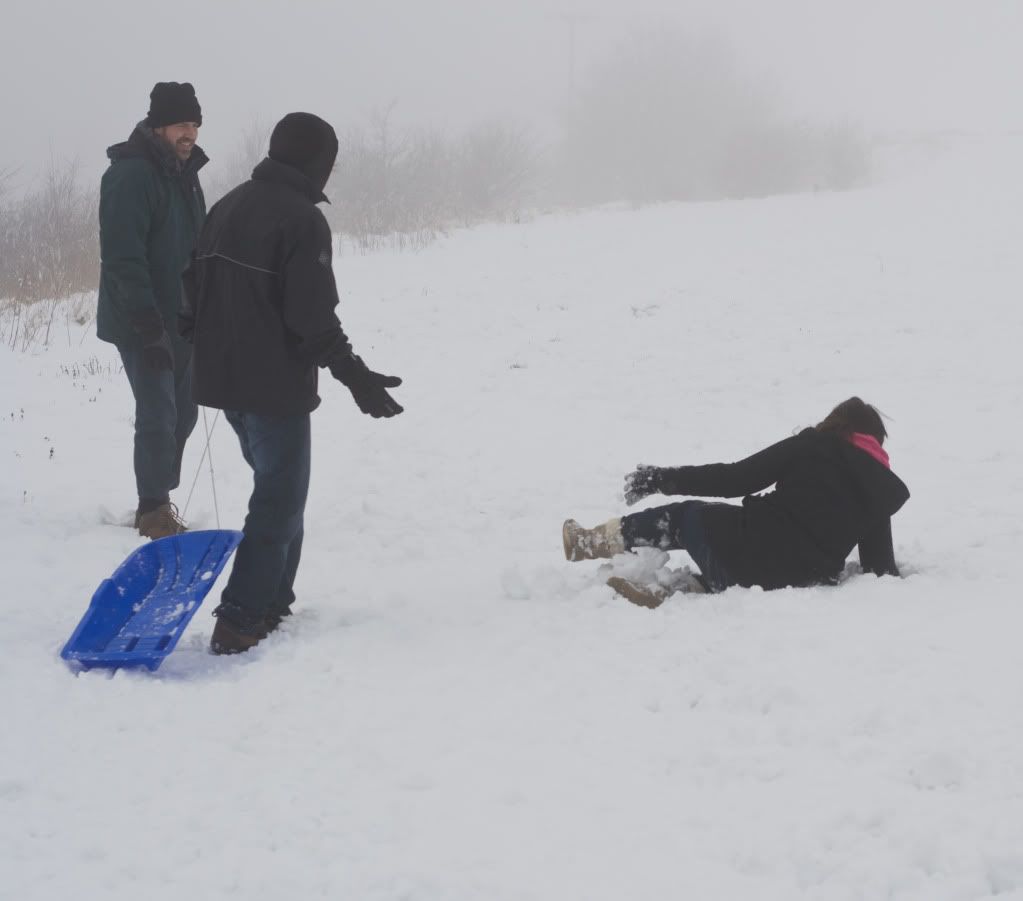 See?!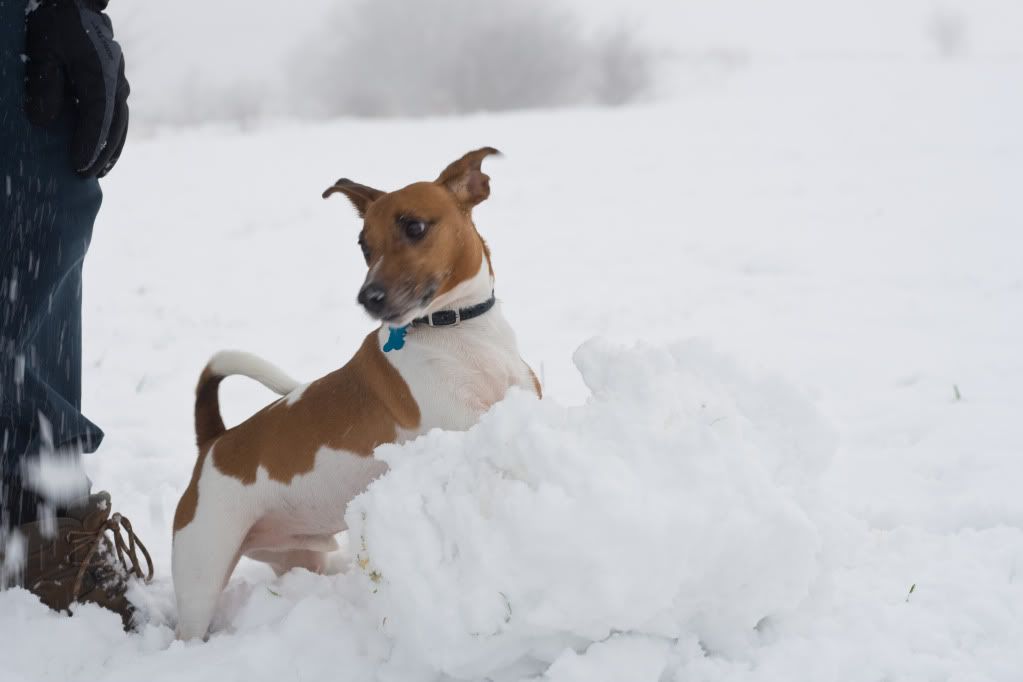 Digby loved it too!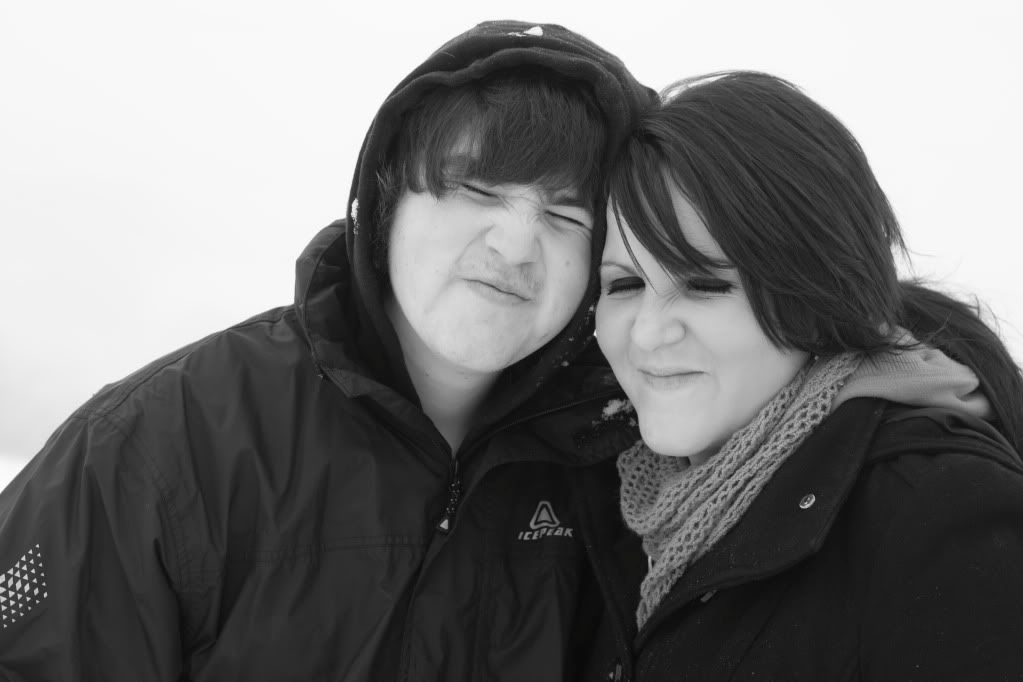 Never ask your teenaged kids to "move closer together" to take a photo!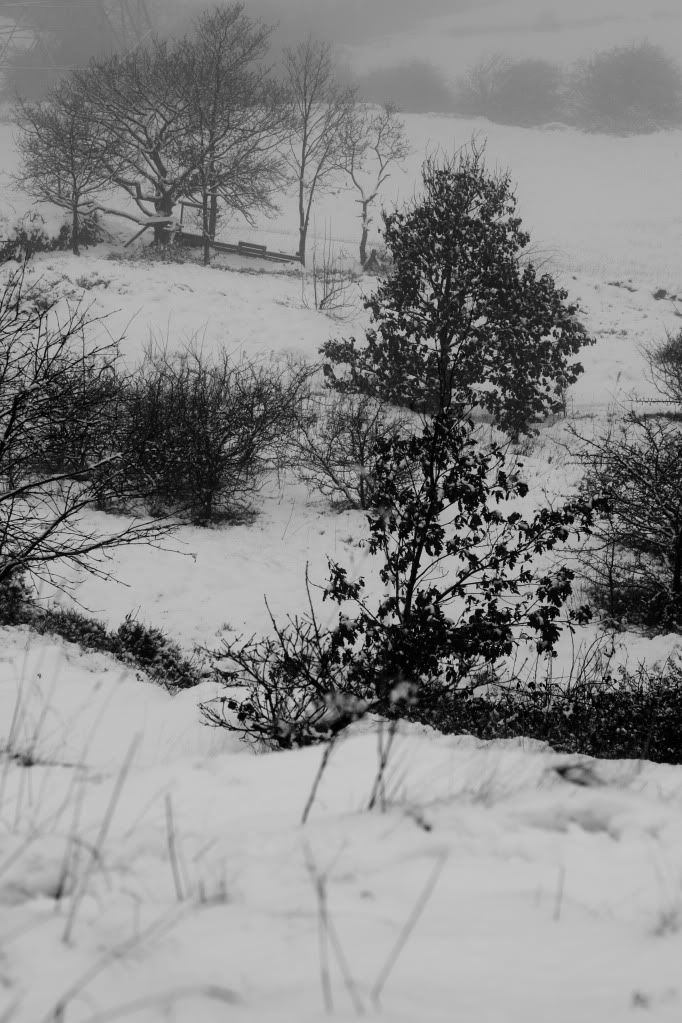 Steve decided to make his first ever snow man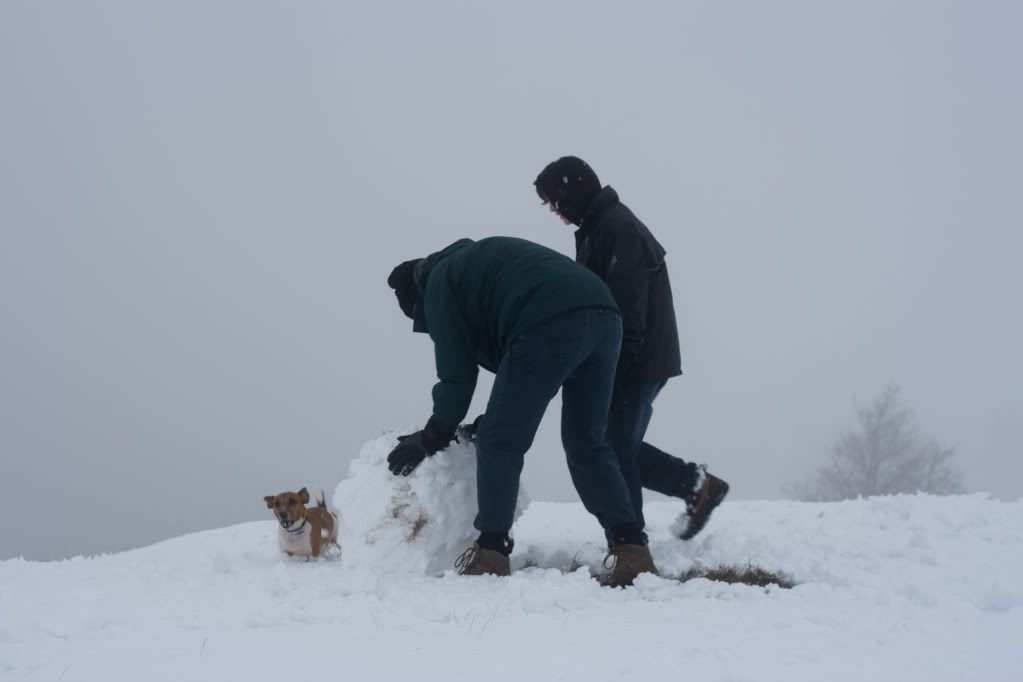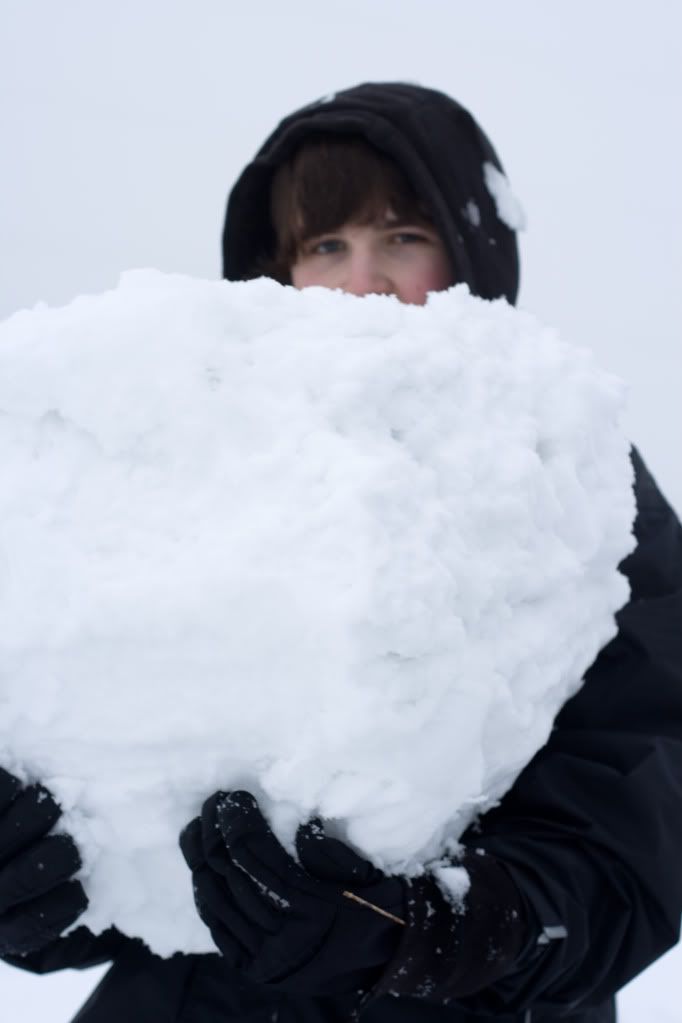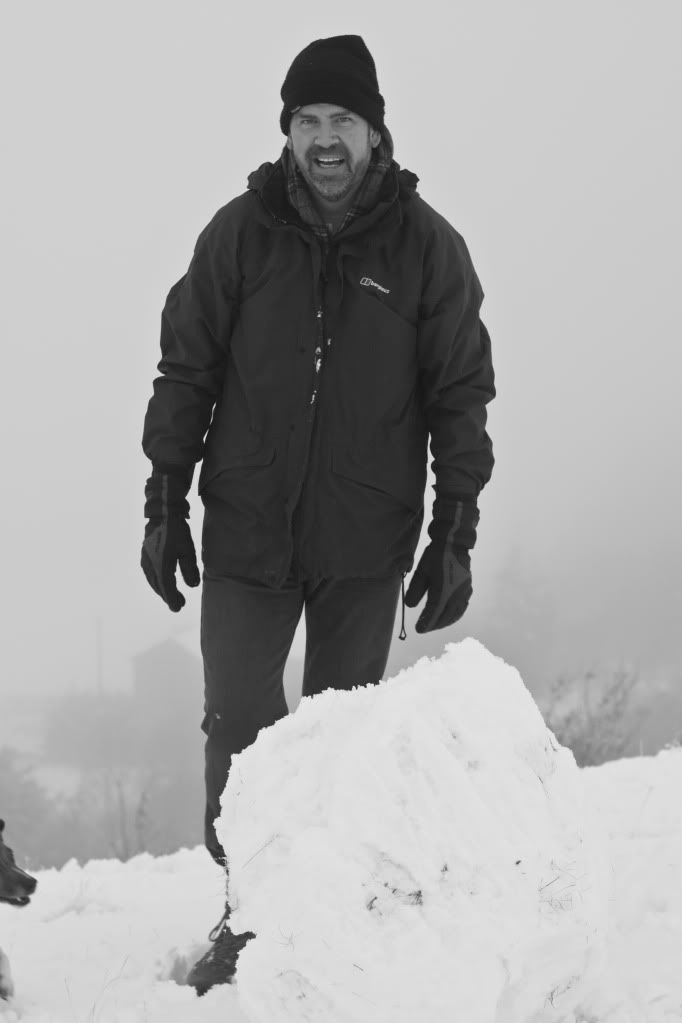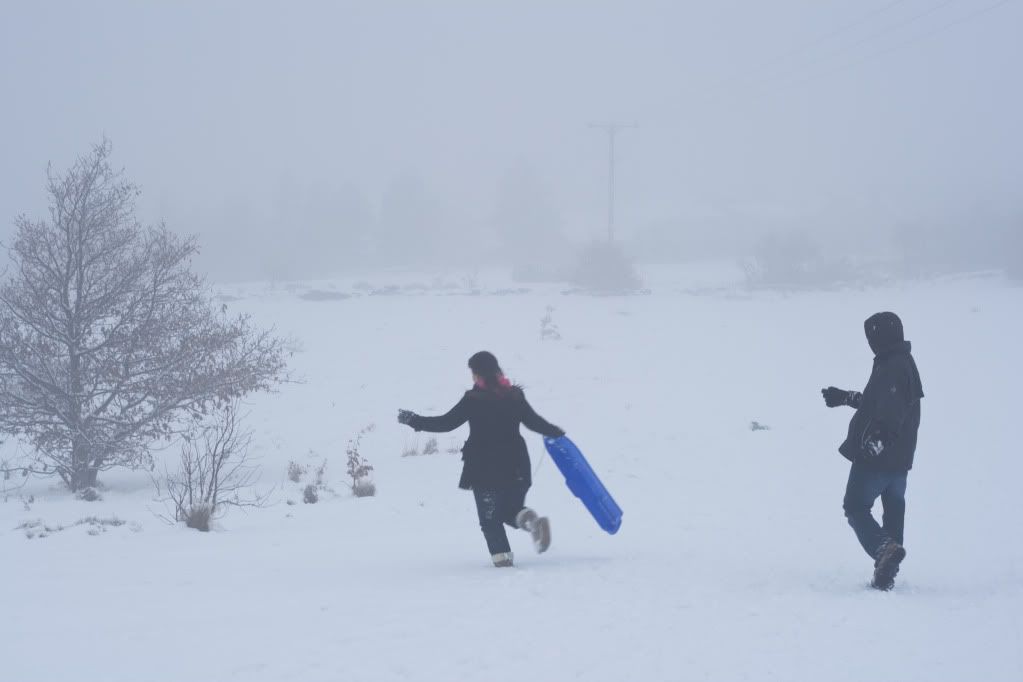 Then Em and Tom went on the sledge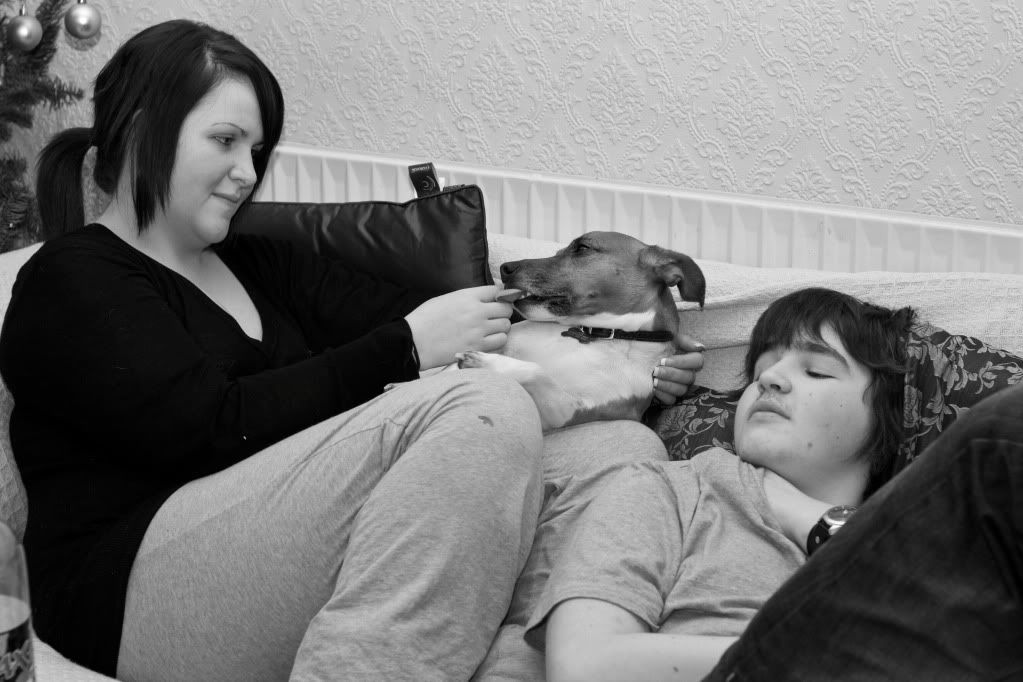 Em, Tom and Digby relaxing on the sofa.


Had a moment on the sofa when we got home and then up and made a lasagne for dinner and gave Em instructions on how to prepare the canapes for after Mass whilst making a batch of mince pies - complete with edible glitter! It crops up on everything this year!!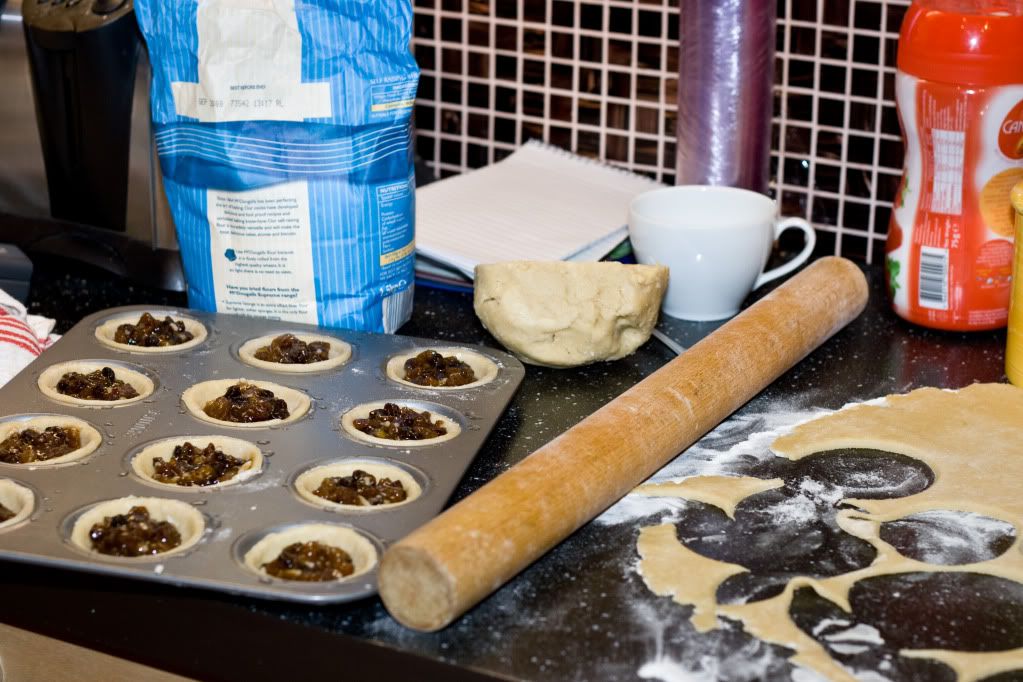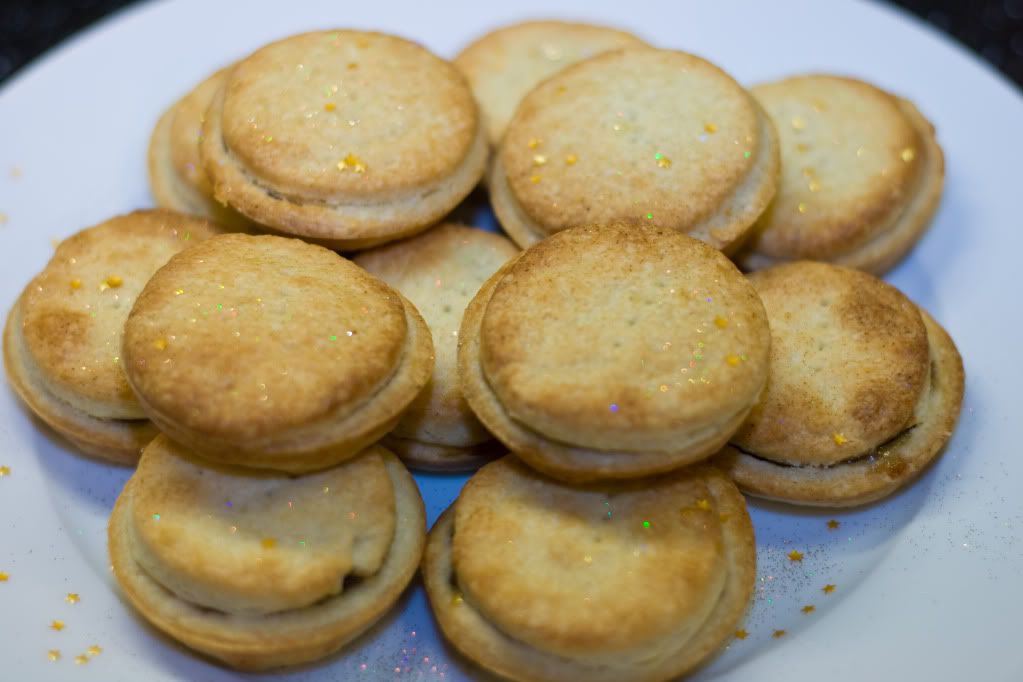 Mass was wonderful and is the perfect way to kick off the whole christmas thing. Em and Tom had done a fab job and we opened a bottle of bubbly and tucked into smoked salmon with cream cheese on soda bread and bagel slices topped with mustard and pastrami - new for this year, delish!